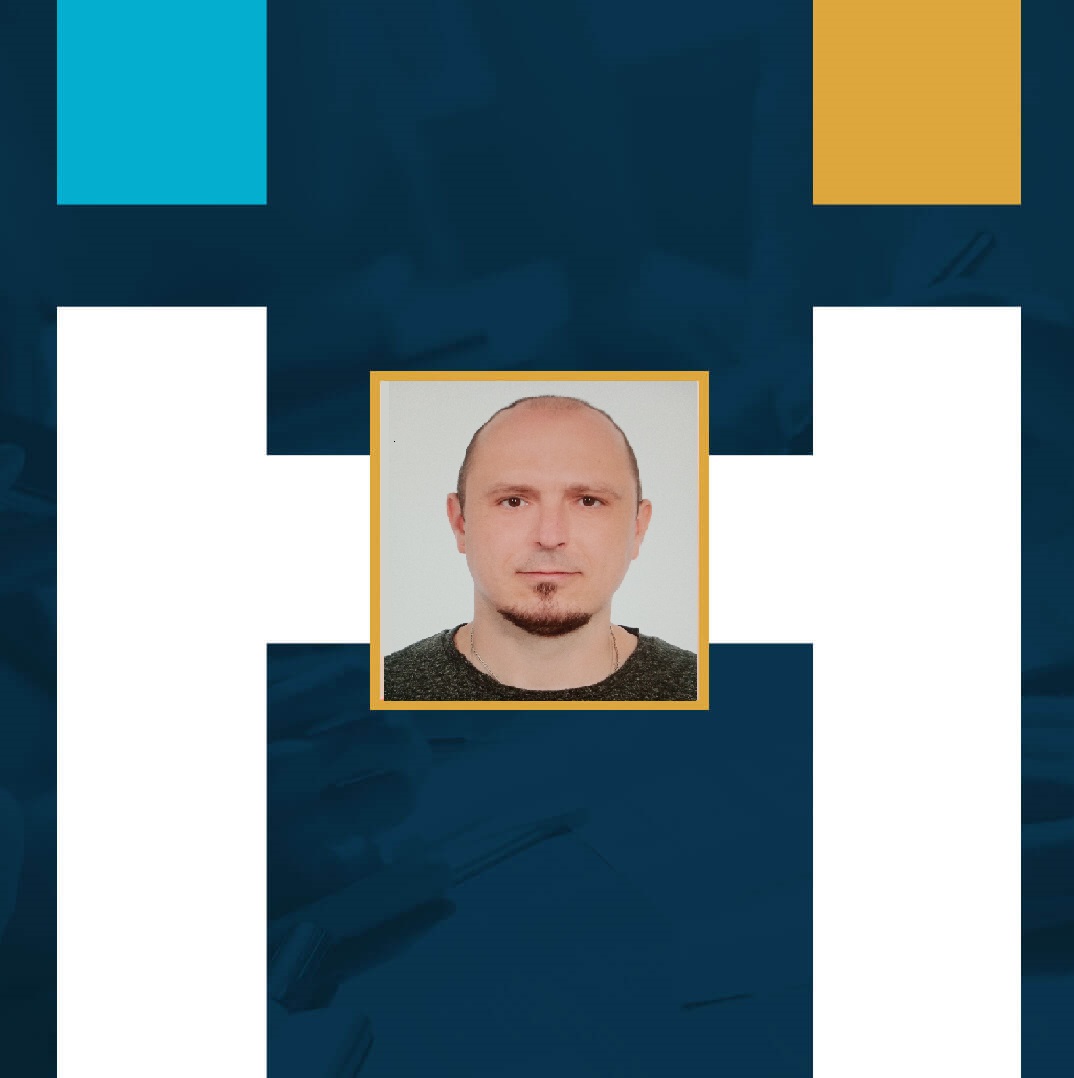 Wojciech (WK02)
Wojciech is a construction worker with 20 years of experience. He started his professional career in a vocational school, where he did an apprenticeship with BUDIMEX, which employed him later. He worked there as an interior finishing worker. Among his duties were painting, puttying, installing windows and laying floor panels.
After that, he started working as an operator of construction machinery. He worked on excavators, loaders, rollers and other heavy equipment. In Norway, he spent 6 years at EKO as an excavator and heavy equipment operator. Wojciech reads technical drawings, speaks English at the A2 level and knows basic sentences in Norwegian. He has many desirabled and respected permissions that are listed in ``Courses `` section.
His greatest motivation to work is the chance to return to Norway and constant cooperation with the Norwegian company. He likes Norway very much because of the fjords, the possibility of fishing and the warmth of the Norwegian people towards Poles. He feels very comfortable in this country and is therefore motivated to work hard.

Professional experience
TOTAL YEARS in branch: 20
EKO Company Innovative solutions

- Norway

as a

Operator of loaders/mini excavators
EKO Company Innovative solutions

- Norway

as a

Operator of loaders/mini excavators - 2 years
BUDREX

- Sweden

as a

Excavator operator/Loader operator Volvo L110H - 1 year
EKO Company Innovative solutions

- Norway

as a

Excavator operator - 4 years
Transport and Construction Services

- Poland

as a

Dumper operator - 2 years
STRABAG

- Denmark

as a

Road roller/Grader operator - 2 years
DROG-BUD

- Poland

as a

Excavator/road roller/driver tipper operator - 6 years
BUDIMEX

- Poland

as a

Interior finishing worker - 3 years
HEAVY EQUIPMENT OPERATOR
Work as excavator, road roller, grader, dumber operator
Carrying out excavations for optical fibers
Carrying out excavations for water and sewage networks
Carrying out excavations for manholes and paving stones
Work in the machines
Execution of optical fibers, water and sewage pipes, manholes and paving stones
Work on JCB and CAT equipment
Interior finishing worker
Performing painting works and puttying with the manual and spray method
Performing bricklaying works - porotherm and red brick
Installation of gypsum walls and aluminum frames
Performing tiling work - floor panels, carpet and PVC in the rooms
Installation of laminate flooring, carpet and PVC mombranes
Installation of windows
Construction of wooden houses and facades

Skills
Wojciech has skills in operating of various heavy construction equipment, including excavators, loaders, rollers. He likes working on this type of equipment and feels like a specialist in this work. Additionally, he also has skills as an interior finishing worker. He performs painting, tiling and bricklaying works.
He is a multi-task worker and willing to perform wide range of tasks. He is doing his work thoroughly and with high quality. Additionally, he reads the technical drawing very well.
Construction of single-family housing estates in the Valley of yew trees in Bialystok was his favourite work. He liked modern construction, design, interior high standard and location. Moreover, cooworkers on this project were excellent, due to he remembers it even better.
English A2
Norwegian - basic statements

Education
University of Public Administration, International Relations
- Dumper M6 course
- Excavator M2 course
- Leader M4 course
- Grader M3 course
- Excavator-loader M5 course
- Road roller M course
- Mobile platforms and telescopic lifts course
- Forklifts + cylinder replacement course
- Driving license, category B, C, CE,
- Goods transport course, driver card
- Hotwork course
- Skattekort
- D-nummer course
- HMS course
- power tools course

Others
Wojciech's favorite activity in his spare time is fishing. He has been doing it since the age of 16. In his youth, he used to spend time with his father like that. Currently, Wojciech is fishing with his wife, who, according to Wojciech, is better at it than him. For 2 years, Wojciech has been running and swimming, he has started to take care of his physical condition.
AGE


40

NATIONALITY


POLAND

MARITAL STATUS


Married


Projects Carried Out

Certificates