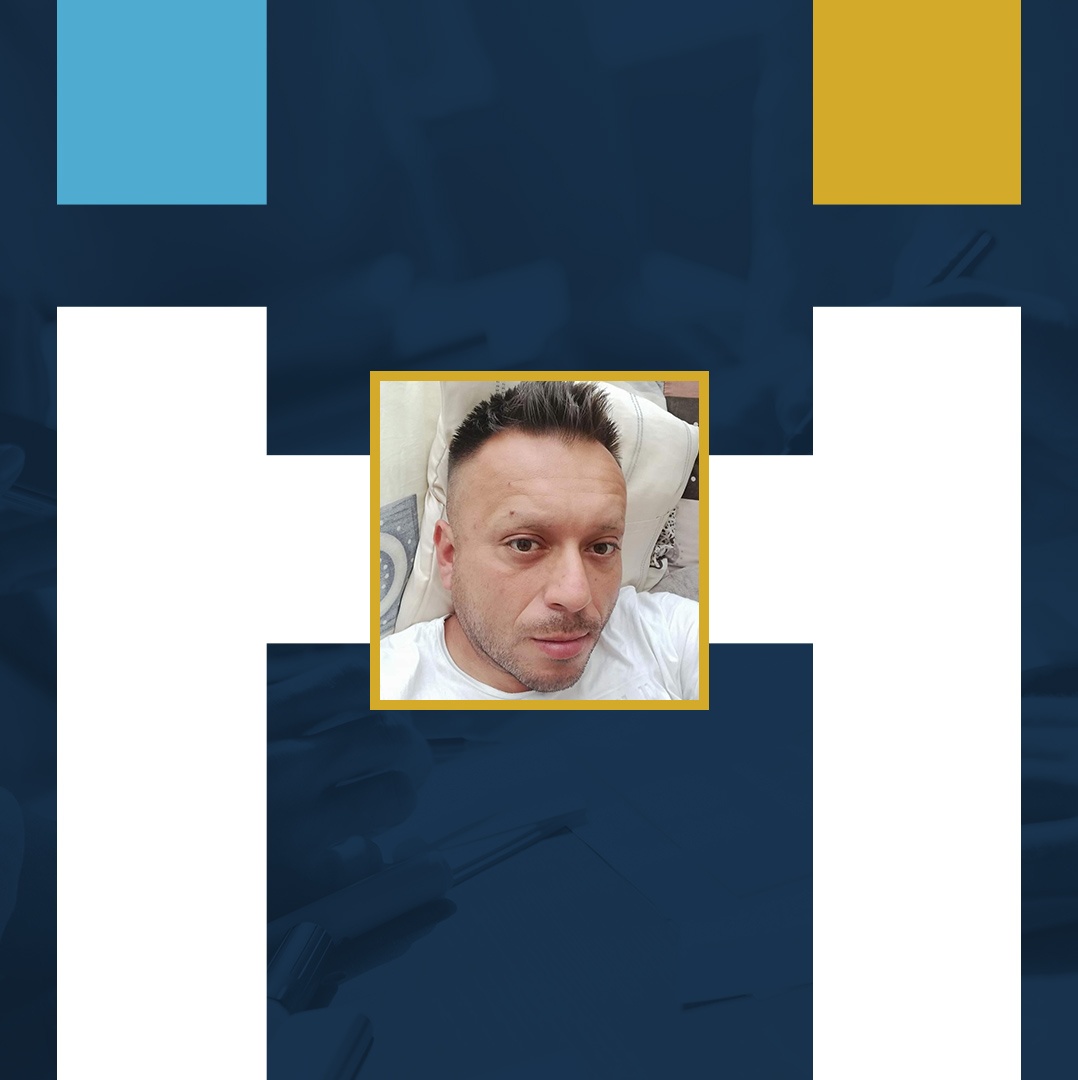 Tomasz J. (TJ01)
Tomasz is a skilled construction worker. He has 4 years of experience in stone working. He is passionate about his job and wants to develop further in this branch. Tomasz reads technical drawing well and uses a leveler. In his work, he also planted trees and shrubs during construction of a park. He is a hard-working and reliable person. He has worked with various materials, such as paving stones, granite and natural stone. In addition, Tomasz is experienced in fields such as bricklaying and installation of plumbing systems. Tomasz never gives up before trying.
Tomasz owns permissions to operate forklifts and speaks English at A2 level.
He is interested in long-term cooperation and is available to start working immediately.

Professional experience
TOTAL YEARS in stone work branch: 4
PRIVATE ORDERS

- Poland

as a

Stone worker
PRIVATE ORDERS

- Poland

as a

Stone worker - 4 years
Corlec

- Netherlands

as a

Recycling and harvesting worker - 6 years
Jerzy Majewski Company

- Poland

as a

Car mechanic - 3 years
Professional internship

- Poland

as a

Car mechanic - 3 years
STONE WORKER
Removing the old surface and paving stones
Preparation of the substrate
Marking heights and levels
Laying paving stones, curbs, edges and openwork according to technical drawing
Using a leveler
Landscape works
Installation of water and sewage system
Planting trees and shrubs

Skills
Tomasz organizes his work in a time-efficient manner. He is a reliable, honest and loyal employee. It is very easy for him to learn and acquire new skills. Additionally, he easily establishes friendly relations with colleagues. At work, Tomasz is punctual, obligatory and performs well in a team. He reads technical drawing flawlessly and can operate a leveler.
Tomasz is passionate about his work as a stone worker. He feels comfortable doing it and want to continue developing in this branch. He loves seeing effects of his work - something his job allows him to do.
Tomasz always strives to find the best solution of a difficult task.

Education

Others
Tomasz is an athlete since childhood. He goes jogging everyday after work. He has been training boxing for 15 years and he currently conducts individual trainings. Tomasz no longer practices boxing on a daily basis, but enjoys teaching others.
AGE


38

NATIONALITY


POLAND

MARITAL STATUS


Single


Projects Carried Out

Certificates