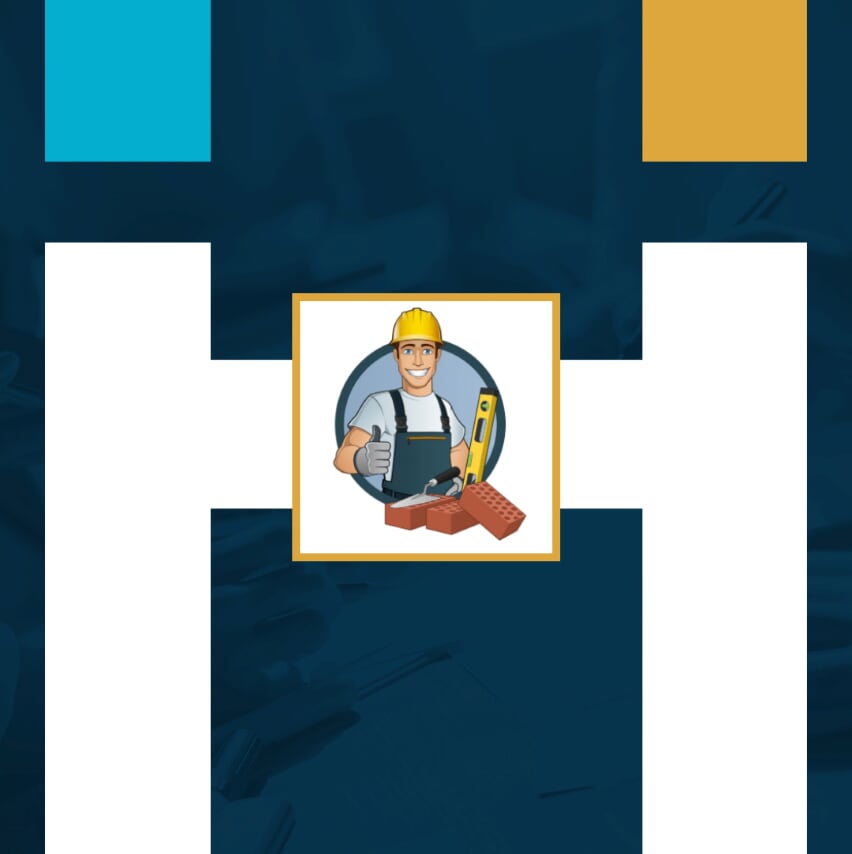 Sławomir (SM01)
Sławomir is an experienced construction worker. He is a great bricklayer, he also has carpentry and roofing skills and is able to assemble various installations. He started his career as a car mechanic, then he worked as a locksmith, machine operator and conservator. He held the position of master / technical assistant in several different companies for many years. Experience gained during years of work in many professions led him to open his own business in the construction industry. He specialized in the construction of turnkey family houses. He did his job well both at the design stage, where he read the technical documentation and in the execution phase (reinforcement, roofing, carpentry, masonry, finishing works). He has been working abroad as a bricklayer for 2 years, he acquired a lot of valuable skills there.
He feels confident in masonry of various types: building foundation walls, creating structural walls from materials such as bricks, concrete blocks or hollow blocks or setting up partition walls. He can also build ventilation and smoke chimneys. He has experience in creating ceramic and tin roofing. He made roof trusses, dormers and other wooden elements. He is able to install plumbing, electrical and heating installations. He performs brilliant painting, tiling and other finishing work too.
In addition to great construction and technical skills, Sławomir excellently organizes his and others time and work. At one point he managed 400 people. He is a very communicative, contact and reliable person. In previous work he was responsible for contact with other departments of the company, he also organized trainings and made analyzes. As a result, he performs construction works with very high quality and precision and has a unique view of some projects. He was doing work in many different, often unfavorable conditions, always succeeding. He speaks German at level B1.

Professional experience
TOTAL YEARS in branch: 10
Permont

- Germany

as a

Bricklayer
Permont

- Germany

as a

Bricklayer - 1 year
PG Verk

- Iceland

as a

Bricklayer - 6 months
Own construction services

- Poland

as a

Bricklayer / Roofer / Construction carpenter / Interior finishing worker - 8 years
Bricklayer
Construction of foundation walls
Construction of structural and partition walls
Building ventilation and smoke chimneys from bricks and prefabricated elements
Masonry works using concrete blocks, aerated concrete, ceramic blocks and bricks
Concrete and reinforcing works
Manual and machine plastering
Performing external insulation with polystyrene and mineral wool
Work in accordance with technical drawing
Roofer
Construction and assembly of ceilings: wooden type, reinforced, poured wet from Żercza slab, Teriva 4.01, Teriva 4.02
Making and installing flashings
Roof covering with ceramic and cement tiles
Installation of sheet roof tiles
Processing of chimneys, soft and hard
Locksmith work on damaged mine equipment
Performing insulation of ceilings
Construction carpenter
Preparation and installation of a roof truss on double and quadre roofs
Construction of dormers
Foiling, formwork and patching under ceramic and sheet tiles
Formwork for reinforced concrete elements
Installation of wooden elements in proper places
Installation of doors and windows
Interior finishing worker
Setting up plumbing and water installations
Fitting central heating installations
Setting of simple electrical installations and assemble of relevant devices
Installation of drywall and partition walls
Installation of suspended ceilings, arches and decorative wheels
Installation of polystyrene boards
Making gypsum plasters inside the building
Carrying out manual and machine painting works
Laying ceramic and stone tiles on floors and walls
Laying of floors: panel, PVC floor coverings, boards
Installation of sanitary whiteware

Skills
Sławomir is a great bricklayer: he builds foundation, construction and partition walls as well as chimneys using materials such as concrete, aerated concrete blocks, hollow bricks and bricks. He is able to performe reinforcing and concrete works. Moreover, he can install external and internal insulation of buildings. He installs ceilings made of Żerań slab, Teriva 4.01, 4.02, reinforced concrete, wet cast and wooden. He is able to construct and install roof trusses, dormers, perform foiling, formwork and latching. He has experience in sheet metal roofing and chimneys. Mirosław can create roofings made of ceramic, cement and metal roofing tiles. He is able to install plumbing, electrical, heating installations in the building too. He arranges floors, performs painting works and assembles KG panels and suspended ceilings. He can install wooden and metal elements and make sanitary whiteware.
Sławomir built about 60 single-family houses, from bricklaying to the roof. He is proud of his successes in carrying out difficult orders, such as building a house in a clay area where it was necessary to pump out water, or installing corner windows in large single-family houses. He has many years of experience in management and analysis, he supervised 400 people in one of his past jobs.

Education
Technical school - Road machinery technician
Sławomir participated in company training in building insulation and tile bonding.

Others
He likes gardening very much. In addition, he is interested in history, likes to read about it and plays historical strategy games like Total War. He also likes sport, often swims recreationally and cares about his condition.
AGE


56

NATIONALITY


POLAND

MARITAL STATUS


Married


Projects Carried Out

Certificates