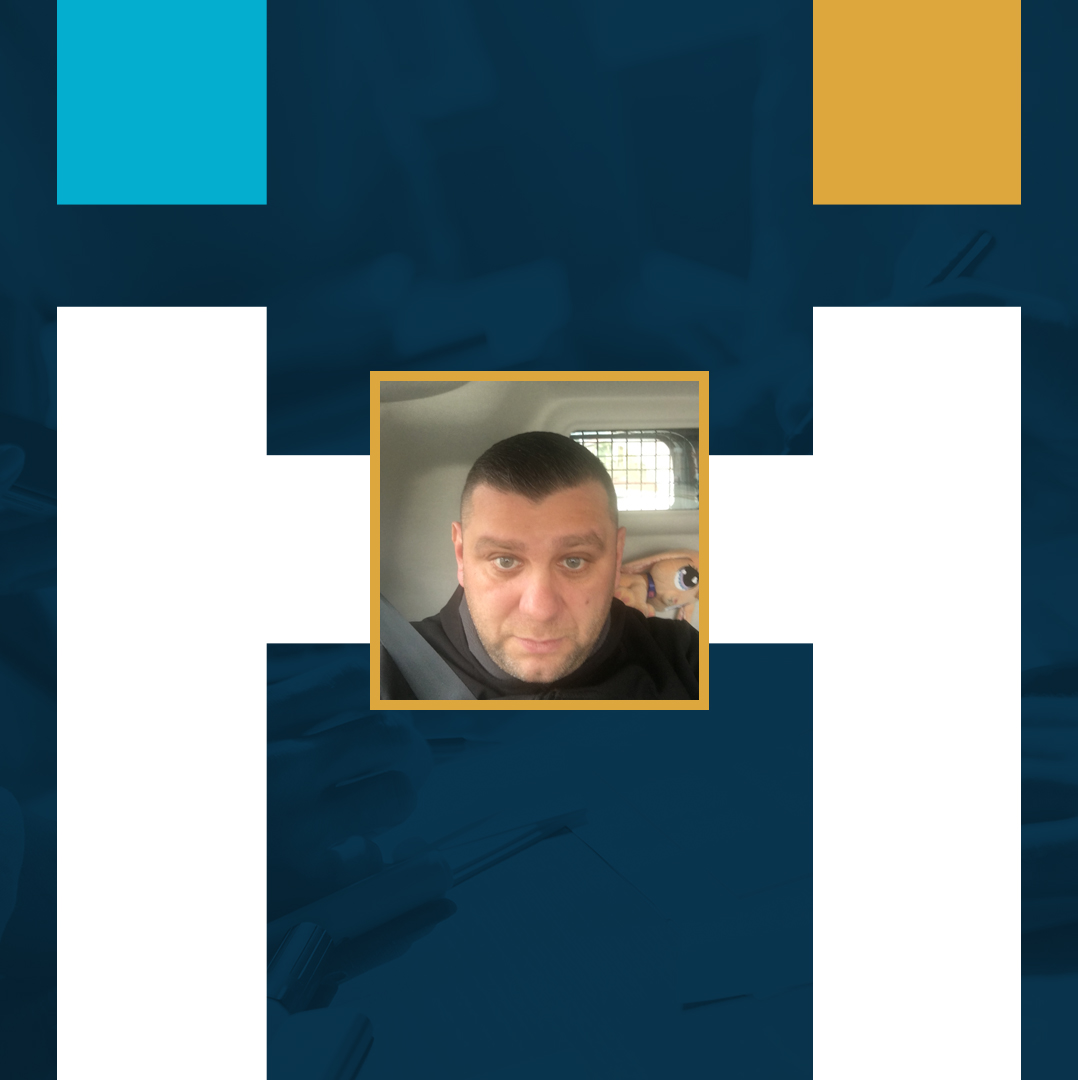 Sebastian
Sebastian is construction worker for 24 years. He is great specialist as a construction carpenter, tiler and interior finishing worker. Firstly He worked in Poland as a floor laying worker and general construction worker i.e. wooden works, bricklaying and interior finishing works. Afterwards He spent 12 years in Denmark as a leader of many projects. He supervised work of tilers and construction carpenters. Last 2 years He was a tiler and construction carpenter in Sweden and Norway. For Sebastian most important is quality of his services. Sebastian in his professional career built houses and apartments worth 11 million Danish Crowns (DDK) and luxurious bathrooms in apartments. He professionally performs all wood-related work such as instalation of wooden constructions, assembling wooden facades, building wooden houses and montage of wooden roof constructions. In addition, He comprehensively performs tiling and finishing works. Sebastian speaks English, German and Dannish in B1 level. He easly makes new contacts and his work is always done at a high level and with diligence.

Professional experience
TOTAL YEARS: 24
Adecco

- Norway

as a

Construction Carpenter
Adecco

- Norway

as a

Construcion carpenter - 1 year
Via Personal

- Norway

as a

Construction carpenter / Tiler / Finishing worker - 3 months
Solid Verk

- Sweden

as a

Construction Carpenter - 3 months
Ehrab

- Sweden

as a

Construction Carpenter - 6 months
Phol Bygg APS

- Denmark

as a

Construction carpenter / Tiler / General construction worker - 7 years
KML Enterprice

- Denmark

as a

Construction Carpenter / Tiler - 5 years
Dariusz Zasada Company

- Poland

as a

Tiler - 5 years
Marek Kolon Company

- Poland

as a

General construction worker - 2 years
Jacek Pietrzykowski Company

- Poland

as a

Floor laying worker - 2 years
Construction Carpenter
Construction of wooden walls and roofs
Instalation of doors and windows
Installation of plasterboard walls and partition walls
Painting of the walls
Fitting floor panels
Construction and assembly of wooden stairs
Installation of wooden facades
Construction and installation of suspended ceilings
Adaptation of buildings to flats and residential houses
Making furnitures for apartements
TILER
Floor and wall preparation for laying tiles
Ground leveling for laying tiles
Installation of sub-tile insulation
Laying tiles for the wall and floor
Laying large format panels/tiles
Laying "sintered quartz" tiles (dimensions 3mx1m)
Making decorative mosaics
Grouting and siliconing of spaces between tiles
Making expansion joints
Introduction of a flexible joints
Sticking insulation mats
Laying panels on terraces
Contact gluing
Interior finishing worker
Installation of facades and fibre-cement panels
Assembly of drywall
Installation of interior walls
Insulating of buildings with wool and insulation boards
Painting of interior and exterior walls

Skills
Sebastian is excellent construction carpenter and tiler. In addition he worked 12 years in Denmark as a leader of employees. He is very good in wood craft and working with tiles. He is also specialist in interior finishing i.e. installation of plasterboard frames and walls, assembling of partition walls in buildings and small electrical or plumbing works, as well as installation of bathroom equipment. Working in Sweden and Norway learned him technology and techniques used in this countries. He is also and expert in wooden floor laying and floor panels instalation.
Sebastian comprehensively performed tiling in luxury bathrooms. His works were published in local newspepers in Copenhagen. He made very luxury bathrooms and DKK 11 millions houses and that makes him very proud. He is valued by employers for his experience and projects.
- English B1
- German B1
- Danish B1

Education
- Safety qualifications as a team leader in Denmark
- Training on insulating membranes in bathrooms

Others
Sebastian liked to ride a motocycle. He had his own Suzuki Cross but sold it some time ago. Now he preferes rideing a bike. Moreover He spends free time fishing. This makes him calm and relaxed. He likes to spend time close to the water so fishing is perfect for him.
AGE


44

NATIONALITY


POLAND

MARITAL STATUS


Single


Projects Carried Out

Certificates