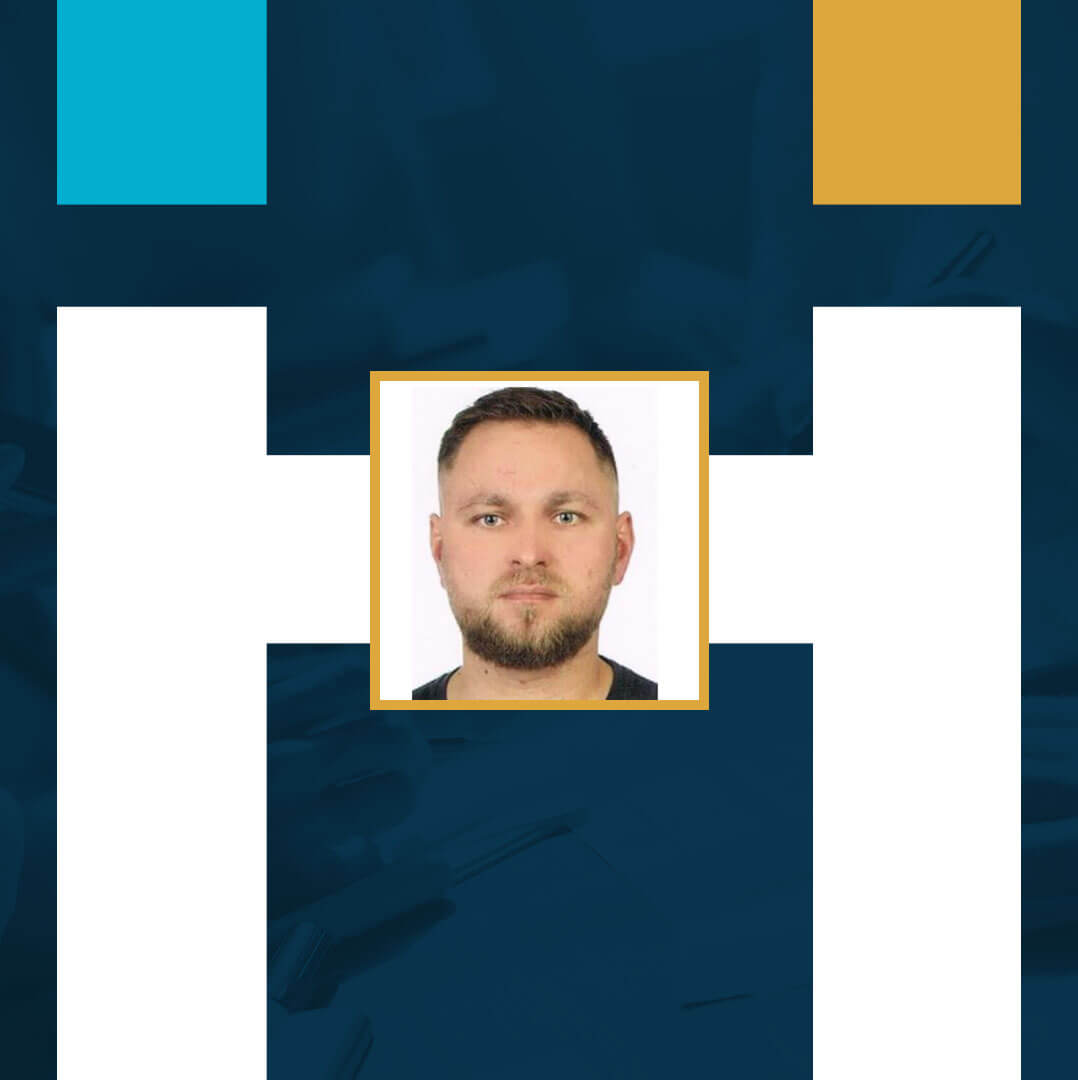 Robert (RZ02)
Robert has been a scaffolding fitter for 16 years. He started his career in Poland, where he obtained skills and knowledge required for his proffesion. He worked there in scaffolding assembly in shipyard area. After 1.5 years he wanted to try his hand at abroad and gain more experience. For 16 years he worked as a scaffolding fitter in France, Germany, Sweden and Finland. Currently he has been working in Norway for over 6 years. Robert has extensive knowledge of scaffolding systems such as HAKI, LAYHER and KEDER. He is very hardworking and willing to learn new skills. He looks for fresh challenges in his work. He really likes complex scaffolding that allows him to think outside the box about the correct assembly.
He is a reliable employee and cares about safety and efficiency at work.
Robert has Norwegian qualifications for the assembly of scaffolding: Paragraph 17-1 (46c), but also Polish and Swedish qualifications.
He has a driving job category A, B, C, C + E and English at communicative level. He also speaks technical Norwegian, which enables him to communicate in this language at work.
His motivation to work abroad is the working conditions. Due to the fact that he is married and has children, he would like to visit them as often as possible. The family is very important to him and it motivates him to hard work.

Professional experience
TOTAL YEARS in branch: 16
Oslo Stillasutleie AS

- Norway

as a

Scaffolding fitter
Oslo Stillasutleie AS

- Norway

as a

Scaffolding fitter - 6 years 3 months
Timrå Allmontage AB

- Sweden

as a

Scaffolding fitter - 2 months
Fortiori Oy

- Finnland

as a

Scaffolding fitter - 3 years 2 months
Telinesimo Oy

- Finnland

as a

Scaffolding fitter - 1 year 5 months
IN-TECH Rusztowania

- Finnland

as a

Scaffolding fitter - 1 year 9 months
POFAR

- Germany

as a

Scaffolding fitter - 10 months
BIS PLETTAC

- Sweden

as a

Scaffolding fitter - 2 months
ECAFRI

- France

as a

Scaffolding fitter - 1 year 3 month
IZBUD

- Poland

as a

Scaffolding fitter - 1 year 6 months
Scaffolding fitter
Assembly and dismantling of HAKI, LAYHER, PLETTAC scaffolds
Assembly of KEDER frame tents
Experience and knowledge of Laher system
Adaptation to any system of scaffolding in a few days
Technical drawing reading
Securing scaffoldings with foil, welding with heat-shrinkable foil, usage of roof foil
Taking care of safety at work

Skills
Robert has experience in working as a scaffolding fitter on the HAKI, LAYHER, PLETTAC and KEDER systems. He is also familiar with other systems. He is a leader in his current job and is responsible for communicating with the employer on behalf of the employees. He appreciates working in an experienced team. He puts the quality of work in the first place, he also cares about safety and tries to have good relations with colleagues so that the work is done in a pleasant atmosphere.
During his work in France, Robert assembled special suspended scaffolding, this task was the most interesting for him. Such work was a challenge and he had to think outside the box, that gave him satisfaction. His goal is to work as a scaffolding fitter in industry or in a shipyard, because working in these places requires not only skills but also creativity.

Education
The Complex of Mechanical Schools - Technician Mechanic
- Norwegian certification: Paragraph 17-1 (46c): course for scaffolders
- Finnish OHS course: Occupational Safety Card (Työturvallisuuskortti)
- Swedish OHS course: SSG Entre - Basic training course
- Polish Scaffolder Card (Dec.2005)
- Polish course for riggers
- Medical clearance for roofing work
- A, B, C, C+E, category driving licence
- Course for safety harness
- Teleskopik handler C1, lifting gear G11

Others
Robert has recently become interested in books, more precisely in crime stories. It started when he did not have internet while traveling, and he wanted the journey to pass faster and more nicely. Apart from books, Robert likes to learn about technical and automotive innovations, but he spends most of his time with his family. It is his motivation and happiness to spend time actively with his wife and children, walking or cycling in the mountains.
AGE


38

NATIONALITY


POLAND

MARITAL STATUS


Married


Projects Carried Out

Certificates