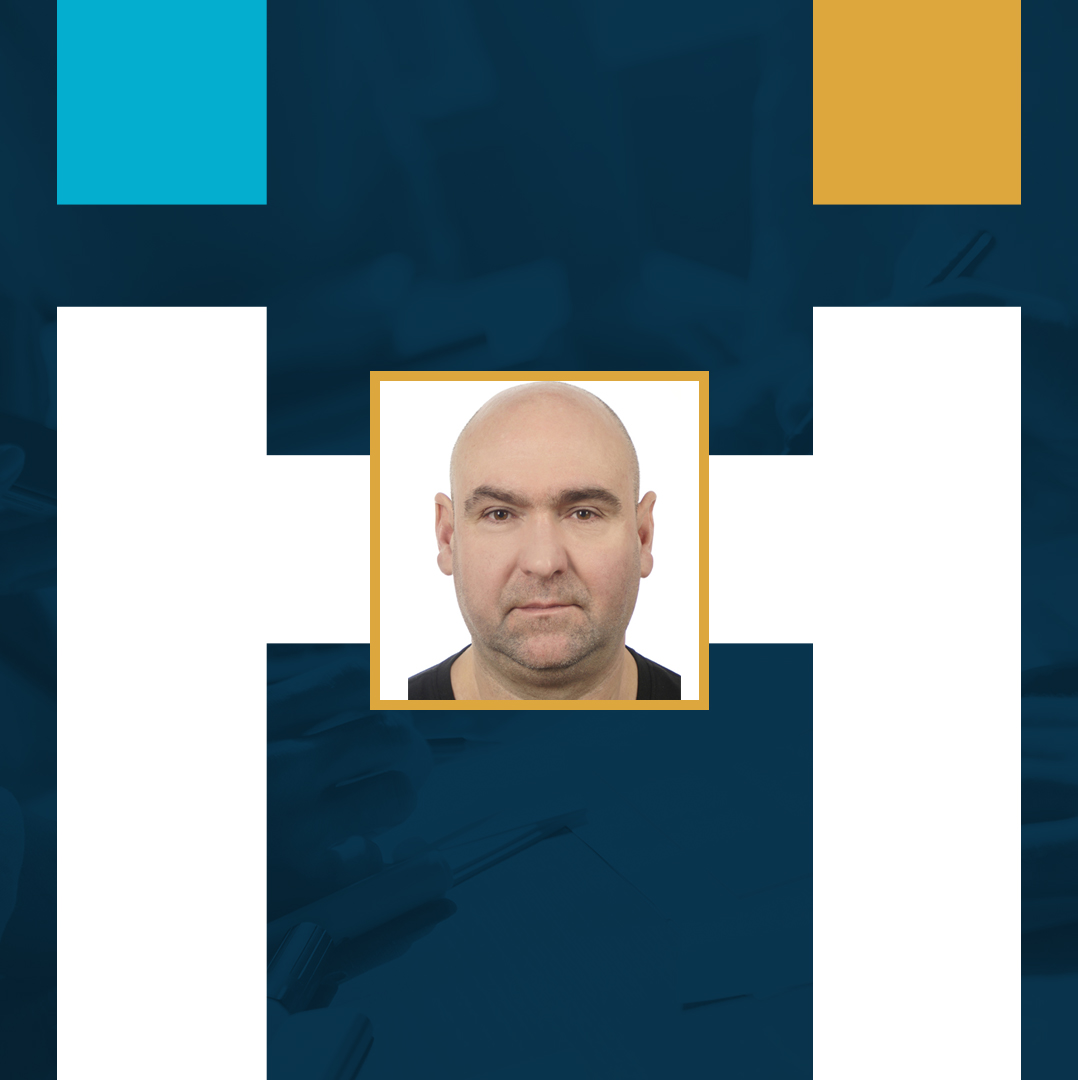 Robert Z. (RZ01)
Robert is a highly skilled and experienced electrician. Having worked in this profession for over 27 years, he has completed numerous projects in Norway, United Kingdom and Poland. His career started in Poland with repairment of electrical installations and engines. He spent the next years working in a Braun dialysis station and doing other electrical jobs connected with assembling lighting and installations.
In 2014 Robert departed to Norway to work in Bilfinger Infrastructure company, in which he constructed electrical and lighting installations, repaired electrical devices and plugged-in transformers. His task was also to prepare reports concerning the condition of insulation and safety of electrical equipment. He still works in Oslo as an electrician. Robert fixes powertools and construction equipment every day. Additionally, he connects switchgears and looks after keeping installations in good shape. Robert is a professional and owns necessary permissions to work in this job. Moreover, he speaks English well enough to comunicate freely with co-workers. He is motivated to work and achieve his goal which is improving his skills as an electrician.

Professional experience
TOTAL YEARS: 27
PNC Norge

- Norway

as a

Electrician
PNC NORGE

- Norway

as a

Electrician - 3 years
JOHAN ELIASH

- France

as a

Electrician - 6 months
BILFINGER INFRASTRUCTURE

- Norway

as a

Electrician - 1 year
FHU MIMAR

- Poland

as a

Electromechanic - 1 year
JOZEPH C.O

- United Kingdom

as a

Electrician - 1 year
NOWBUD

- Poland

as a

Electrician - 5 years
RICH

- Poland

as a

Electromechanic - 3 years
HEALTHCARE CENTRE

- Poland

as a

Electrician - 8 years
ENTERPRISE OF ENGINEERING

- Poland

as a

Electrician - 2 years
FACTORY OF BUSES

- Poland

as a

Electrician - 3 years
Electrician
Installation of new electrical, voltage and lighting installations
Repairing existing installations connecting electrical apparatus and devices
Installation of electrical switchboards
Maintaining electrical installations in perfect condition
Controling technical condition and electrical measurements and assembling electrical devices
Repairing low and medium voltage construction equipment
Maintenance and diagnostics of construction and electric machines, energy supervision
Repair of computer apparatus for extracorporeal hemodialysis
Service engineer of electrical appliances of Celma Companies, Bosch
Construction of new electrical installations in accordance with the design and modernization of old installations
Repair of household appliances like washing machines, refrigerators , dishwashers and other household appliances
Troubleshooting and repairing of control modules
Installation and repair of air conditioning and service of refrigeration equipment as counters, cabinets, refrigerated containers
Diagnosis control equipment and electronic

Skills
In addition to his long-term experience as an electrician, Robert is also a skilled electromechanic. He is capable of coping with tasks that require a lot of knowledge, such as repairing extracorporeal hemodialysis machines, fixing powertools and maintaining performance of devices. He has considerable knowledge of English.
Robert participated in the construction of 2 bridges in Norway - Tresfjord Bridge and Varoddbrua in Kristiansand. He is very proud of his work.

Education
University - Master in Cultural Studies
Vocational school - Mechanic
- Norwegian certificate of the DSB classification
- Polish electric certificate to 1 kV
- Specialist course in the service centre of electrical appliances of Celma companies
- Specialist course in the service engineer of apparatures to extracorporeal hemodialysis

Others
Robert has been finding pleasure in inland fishing for a long time. When visiting his home country, Robert hangs out with his family members and does outdoor activities, such as mountain hiking.
AGE


48

NATIONALITY


POLAND

MARITAL STATUS


Married


Certificates