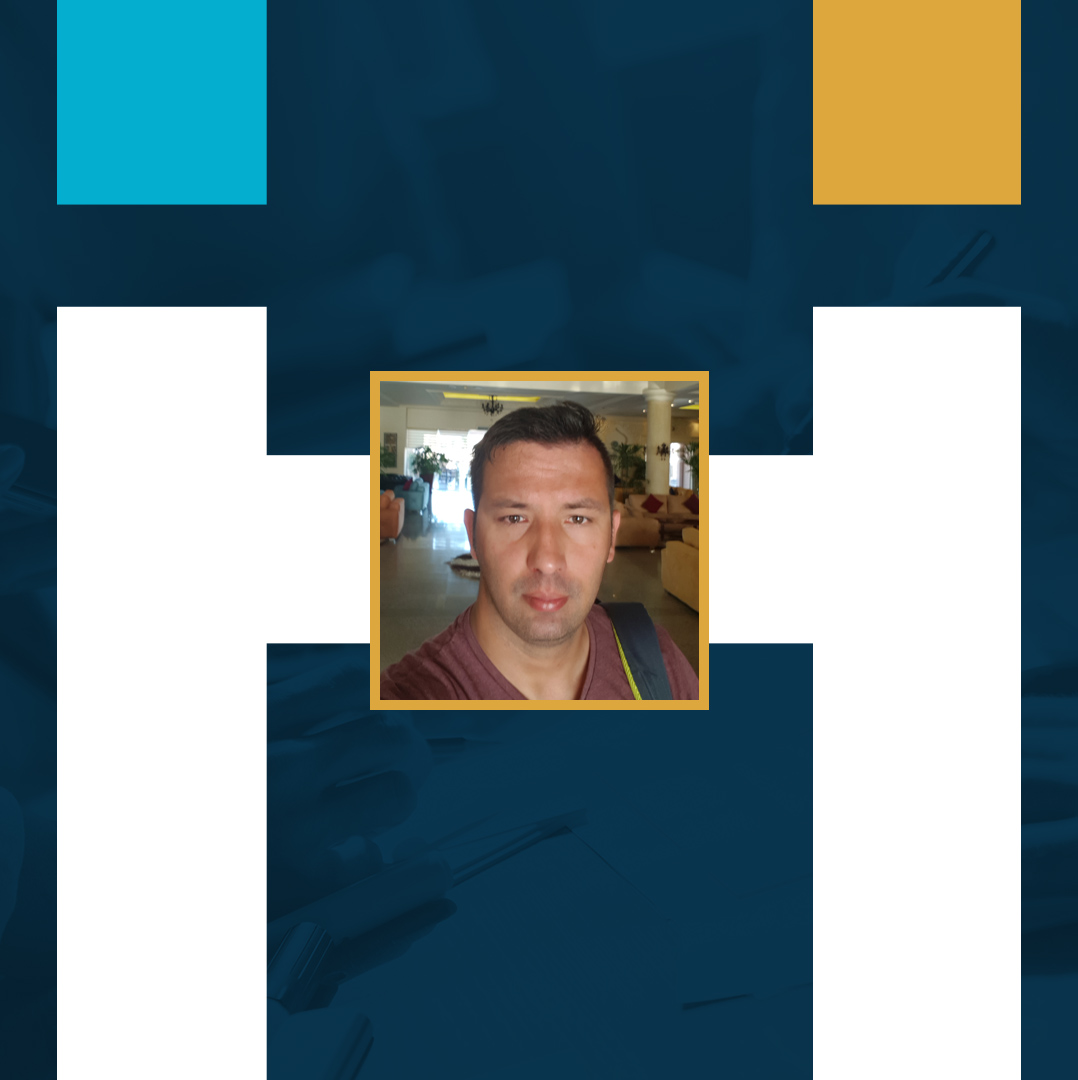 Robert T. (RT01)
Robert is an electrician with 10 years of experience. He has been working in the shipbuilding industry for many years. In his work he was also a leader and managed the work of 4-5 electricians, they were responsible for the assembly of fire protection systems, which he passed to the shipowner and DNV classification society. Robert in his work tried to facilitate the work of carpenters. He assembled electrical installations on ships in such a way that they had comfortable conditions to carry out their work. He also worked 2 months on the renovation of the ballast system on the Mighty Servant 3 ship in the Bahamas and for 2 years worked in Norway on electrical and electrical assembly work on ships. Robert speaks English very well and has the necessary electrical documents to work in Norway, i.e. DSB and FSE Course. He is a nice and energetic man. He values working in an experienced team. He performs all his tasks professionally and at a high level.

Professional experience
TOTAL YEARS: 10
SKANPOL

- Norway

as a

Electrician
SKANPOL

- Norway

as a

Electrician - 1 year 6 months
Haveyed Production

- France

as a

Electrician - 5 months
MG Electric

- Poland

as a

Electrician - 10 months
HG Solutions

- Norway

as a

Electrician - 1 year 9 months
FreePort shipyard

- Bahamas

as a

Electrician - 2 months
Gdynia Shipyard S.A.

- Poland

as a

Electrician - 4 years 10 months
Electrician
Assembly of electrical installations on ships
Installation of sound system and fire protection systems
Operation and maintenance of battery phones and Intercom
Service of power supply systems and electrical switchboards
Lighting installation on ships and shipbuilding facilities
Professional use of technical drawings
Implementation of fire protection systems for the shipowner and DNV classification society
Installation of the Water Mist system
Cooperation with external services Sealab, Danfos
Installation of ship monitoring systems (testing and connection of ISASF cabinets) and remote measurement in tanks
Repair of the ballast system on the Mighty Servant 3 ship

Skills
Robert is an electrician who specializes in shipbuilding electricity. Has very well developed skills in working with a team. He worked as a project leader with a team of 4-5 people where they were responsible for assembling the fire protection system on the ship. His knowledge of english language at B2 level enables him to communicate with employees and read documents in English without any problems.
Robert was responsible for the project in which it was necessary to construct the entire fire protection system from the beginning to handing over the system to the shipowner and DNV classification society. He managed a group of 4 people during this project. As a group leader, he felt responsibility for work, employees and their safety. He carefully controlled the effects of work performed by his subordinates. Many years of work in the shipbuilding industry as an electrician caused that he acquired extensive experience valued by employers.

Education
- Electrical technician
- Master's degree in administration
- Norwegian DSB electricity course
- FSE Course
- Electrician technician diploma
- Hot work course

Others
Robert's maine passion is traveling. Thanks to working abroad, he can visit various places in the world. He was already in Norway and the Bahamas. After returning to the country, he visits interesting places in Poland. In spring and summer, the bicycle is his main mode of transport. In addition, Robert is interested in automotive electronics. He leaves evenings to relax in front of the television and watch action movies.
AGE


36

NATIONALITY


POLAND

MARITAL STATUS


Single


Projects Carried Out

Certificates