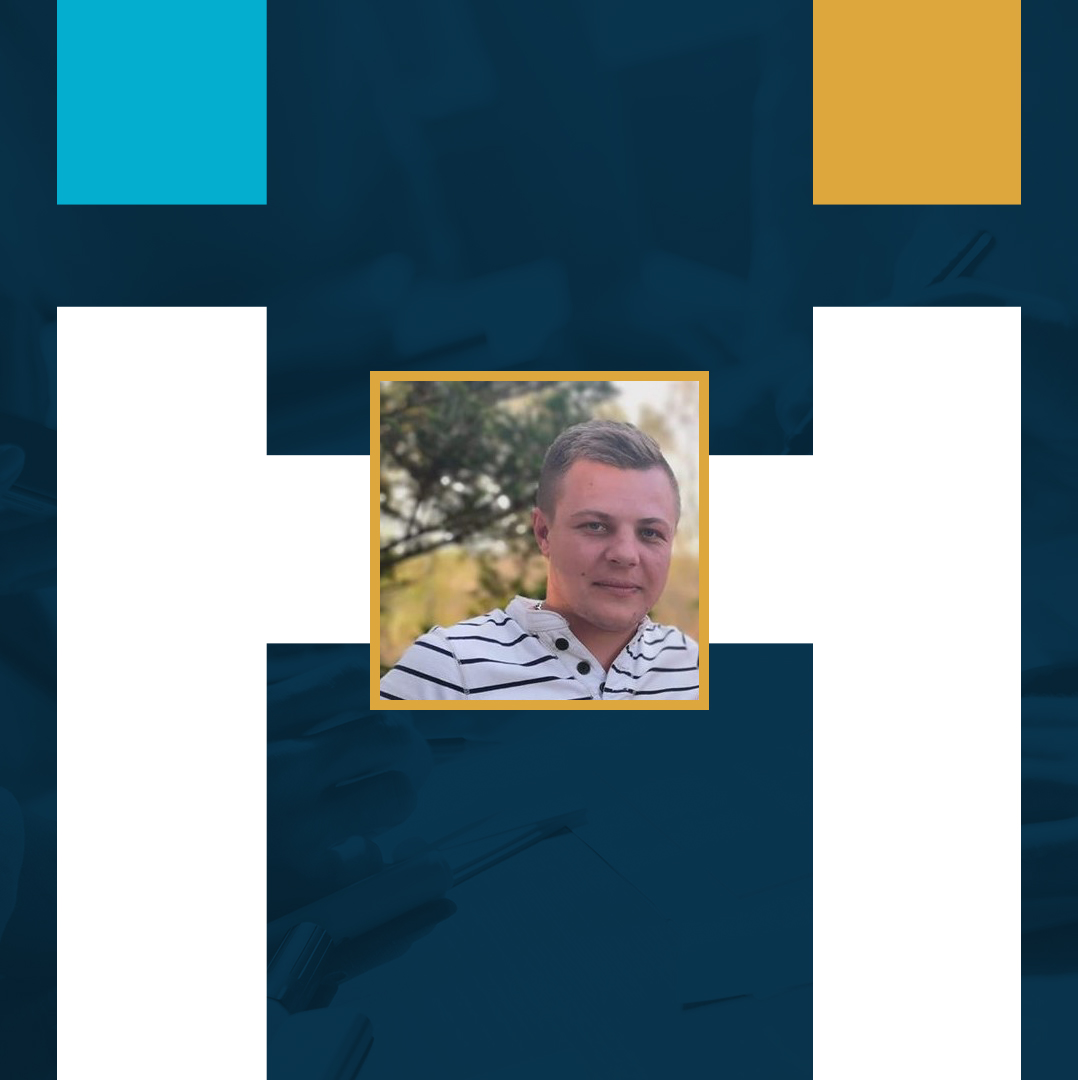 Przemysław K. (PK03)
Przemysław is a carpenter with over 10 years of experience in his profession. He is passionate about working with wood. He began working in the carpentry shop owned by his grandfather. He also worked as a roofer and from that moment he knew that he wants to continue working as a carpenter/roofer in the future. Over the next years, he worked in Poland, Great Britain and Iceland as a construction carpenter, conducting numerous orders from private clients. He built gazebos, Canadian houses and other wooden structures, as well as comprehensively finished them inside, including electrical and roofing works. He is a specialist in the construction of small and medium wooden structures. Przemysław has completed roofing courses that are shown at the bottom of the presentation. Additionally, in his professional career he worked abroad as a foreman. Przemysław speaks English at B2 level. He is a very communicative man who always stays positive. He brings good energy to the workplace and cares about maintaining friendly relationships with colleagues on projects. He is focused on long-term cooperation and cares about the reputation of the company in which he works.

Professional experience
TOTAL YEARS: 10,5
Nordic electrics

- Iceland

as a

Construction Carpenter
Nordic electrics

- Iceland

as a

Construction Carpenter - 6 months
FHU Amizu

- Poland

as a

Roofer / Construction Carpenter - 3 years 2 months
Remy furniture (Own business)

- Poland / United Kingdom

as a

Carpenter - 2 years 6 months
Fudali stolarnia-tartak

- Poland

as a

Construction Carpenter - 2 years 10 months
FHU Lux dach

- Poland

as a

Roofer - 1 year 6 months
CONSTRUCTION CARPENTER
Preparation of material and installation of gazebos
Construction of summer houses and all kinds of wooden furniture
Building Canadian houses, sheds, roofs and performing comprehensive roofing works
Processing and preparation of raw material up to the final assembly at the customer's site
Construction of summer houses with comprehensive interior finishing
Construction of small and medium-sized wooden structures
Execution of projects in accordance with technical drawing
Making roofings from tar paper and tiles
Construction of wooden structures for facades made of panels in large buildings
Construction of terraces of exotic wood and wooden decorative facades

Skills
Przemysław specializes in carpentry and roofing works. He performs all works related to the construction of wooden houses and roofing, i.e. roofing felt and tiles. In addition to building wooden houses, he also deals with professional interior finishing, including the construction of floors, walls, installation of windows, doors and furniture.
Przemysław is proud of having created a large 60sq meters gazebo. He also constructed a large oak table for 24 people for the same client. In the center of this table there was a cake stand with bearings. The whole project turned out great and the client was satisfied and joyful.

Education

Others
Przemysław loves music and owns a lot of musical equipment. In addition, he is a collector of whiskey - he has been doing it for years and keeps a bottle from every country he has been to. He considers them his trophies and he decided to invite his friends for a tasting only after he has finished building his house. Besides, when he is in Poland, he goes on Sundays with friends to off-road rallies by jeeps.
AGE


33

NATIONALITY


POLAND

MARITAL STATUS


Married