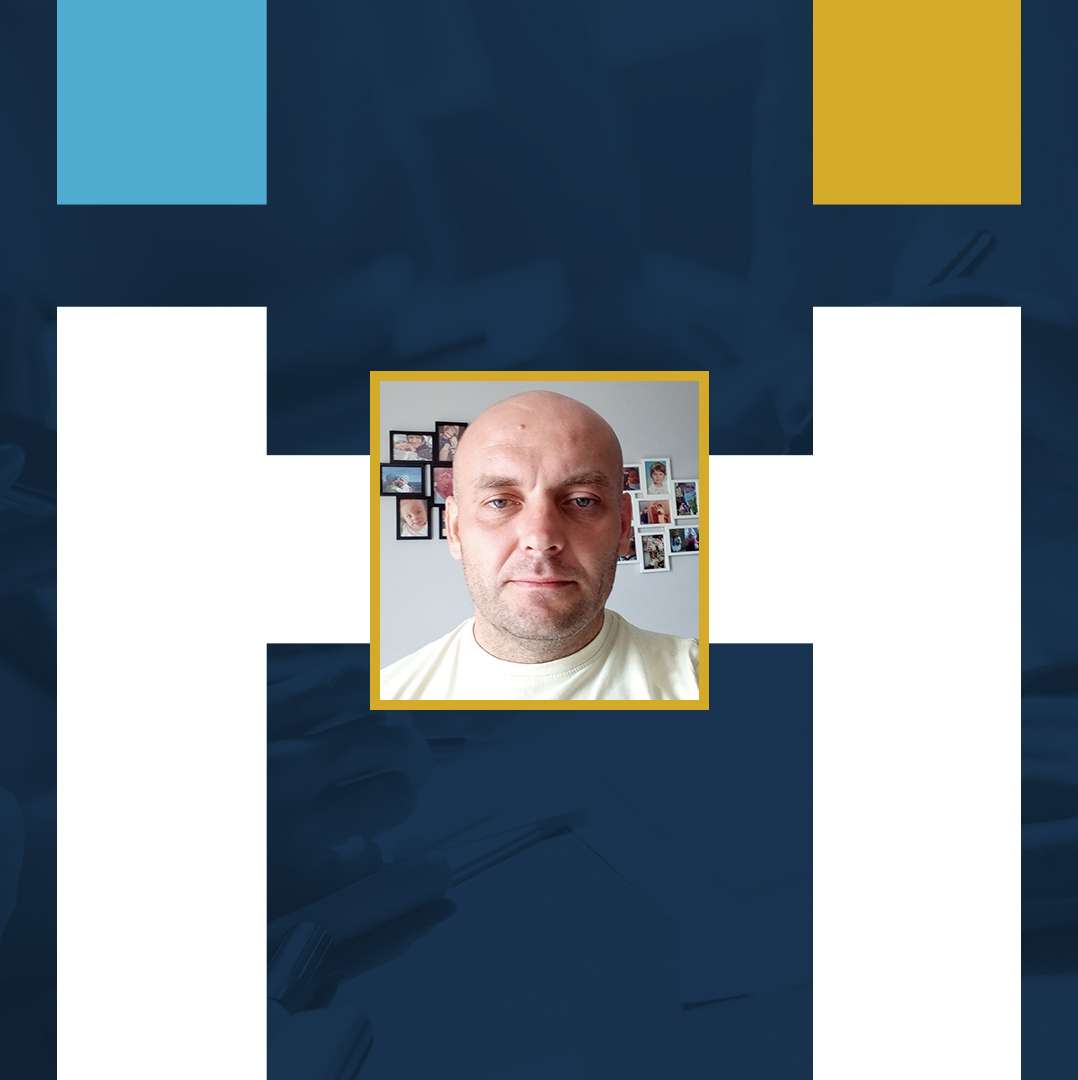 Piotr K. (PK01)
Piotr is an employee specializing as a steel fixer and scaffolder. He started his professional career at GRUPAZCON in the Netherlands, where he worked for 2 years as a scaffolding fitter on the OPTARA project. During this time, he met his current wife and changed his job to be closer to her.
Then they jointly started their own construction activity, MAGNAT, and for 1.5 years they carried out various construction projects, from smaller single-family houses to the construction of multi-storey apartment blocks.
Piotr has also gained extensive experience as a fixer and fitter of photovoltaic panels and is also a specialist in these works.
Piotr reads technical drawing and has English language skills enabling him to communicate well with other employees. He is a communicative person and is motivated to face new challenges and improve his skills at work.

Professional experience
TOTAL YEARS: 9
POCZTA POLSKA

- Poland

as a

Warehouse worker
Poczta Polska

- Poland

as a

Warehouse worker - 1 year 9 months
DACHBUD

- Poland

as a

Carpenter / Steel fixer - 4 months
KATOEN NATIE

- Belgium

as a

Fitter of photovoltaic panels - 2 years
ALCO ENERGY

- Netherlands

as a

Scaffolding fitter - 4 months
Own Buusiness "MAGNAT"

- Poland

as a

Carpenter / Steel fixer - 1,5 years
POST NL

- Netherlands

as a

Warehouse worker - 1 year
GRUPACON

- Netherlands

as a

Scaffolding fitter - 2 years
STEEL FIXER / SCAFFOLDING FITTER
Assembly of scaffolding on the OPTARA project
343/5000 assembly of scaffolding on the OPTARA project Construction of apartment blocks with underground garages
Managing a group of 20 workers - steel fixers at the construction of apartment blocks to their shell condition
Construction of single-family houses
Construction of a bypass - in preparation for Euro 2012
Performing interior finishing works
Installation of photovoltaic panels

Skills
Piotr has very good experience as a steel fixer, formwork carpenter and scaffolding fitter. In his professional career, he worked on ULMA, PERI, DOKA formwork systems, as well as on the assembly of concrete prefabricates at construction sites. Piotr can read technical drawings and has team leadership and teamwork skills.
Piotr is an employee who works very well in a team. He is creative and has the ability to find himself in new situations at work. He is punctual and performs the assigned tasks reliably. He learns quickly and is a communicative person, he appreciates a good relationship with colleagues.
Piotr is most satisfied with the implementation of his construction projects. When he started working in the construction industry, he did not have much knowledge, and now he and his team can build an apartment block.

Education
Vocational school - Mechanic of machines and electrical appliances
- VCA course
- Dutch scaffolding assembly license
- Furniture carpenter course
- Tiler course

Others
Piotr has practiced bodybuilding for 10 years, he is an active man and he is very fond of sports. He also tries to spend his free time with his family, which is why they often travel to the water or to the mountains to meet friends in order to spend time actively. Sometimes they go to the neighboring town of Karpacz for lunch to walk and admire the beautiful views of this city.
AGE


37

NATIONALITY


POLAND

MARITAL STATUS


Married


Projects Carried Out

Certificates