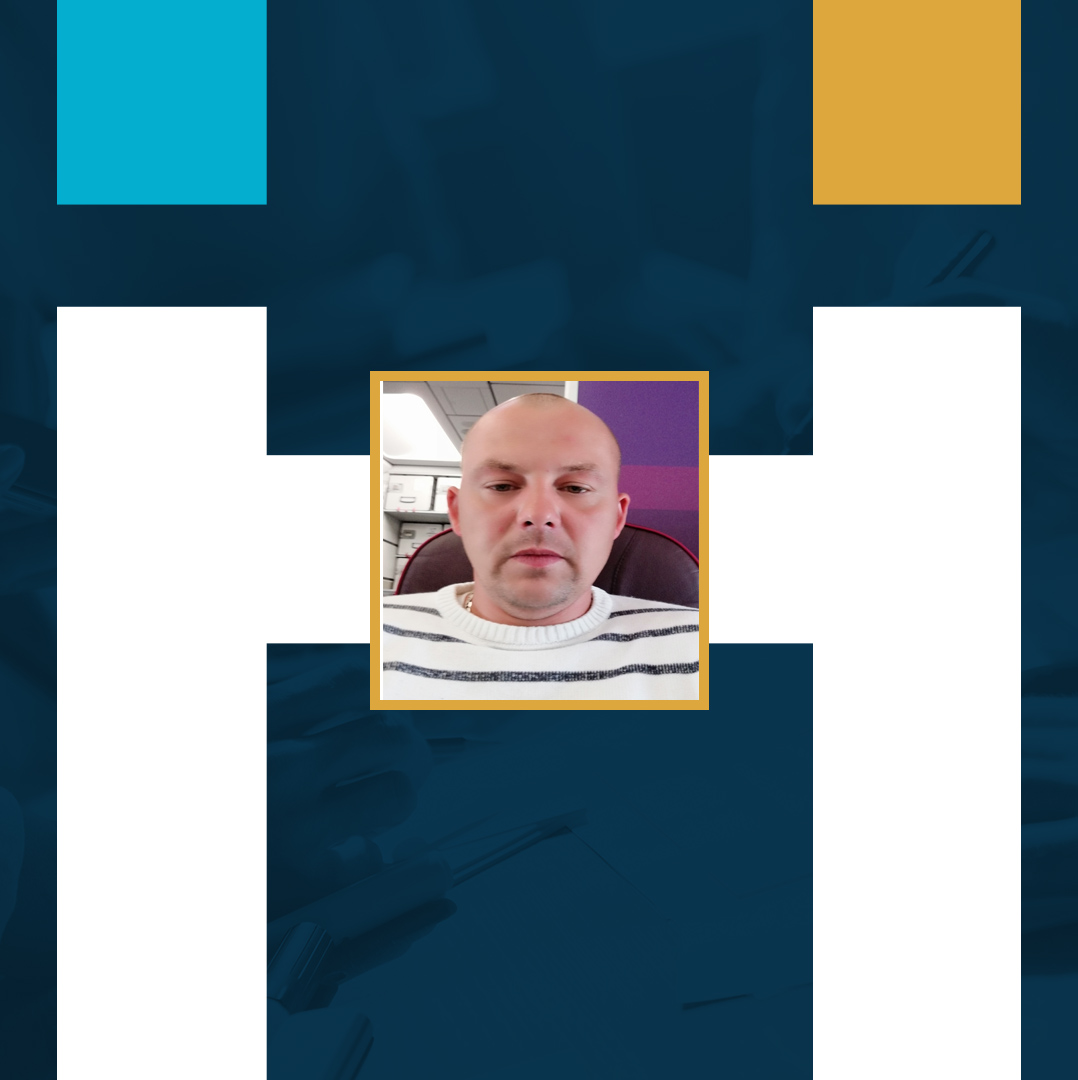 Paweł (PK01)
Paweł has 12 years of experience in various construction works. Besides Poland he worked in Germany and Norway. He specializes in tile and stone laying, however he is also a great carpenter and finishing worker. His paving skills have been shown while he worked as a gardens finishing worker, he was laying natural stone, cobblestone and granite. He has experience in the tiling both indoor and outdoor, similarly with the leveling of the floors and ground. Moreover, he is able to construct wooden frames and summer houses as well as assembly of the small wooden elements. When it comes to finishing works, he can install plasterboard walls, perform a painting and assemble a facades. In addition, he knows how to do electric works and install sewage system.
Paweł is a very good employee. For this reason, many companies are interested in his employment and cooperation. His work is rated very highly by previous employers.

Professional experience
TOTAL YEARS in branch: 12
Private construction services

- Poland

as a

Tiler
Hage og Maskin

- Norway

as a

Tiler / Carpenter - 6 years
Boligutleie

- Norway

as a

Carpenter - 6 months
Private construction services

- Germany, Norway

as a

Tiler / Carpenter - 3 years
Own construction services

- Poland

as a

Tiler / Carpenter / Stonelayer - 1 year
Drobet

- Poland

as a

Stonelayer - 1 year
Tiler / Stonelayer
Laying of cobblestone and granite cubes
Flagstone fitting
Laying tiles on the floors and walls
Masonry with natural stone
Bricklaying (bricks, clinker)
Leveling of the floors
Laying tiles and stones indoor and outdoor
Finishing of the gardens
Installation of the facades (sifo plates)
Ytong bricklaying
Complete tiling of the bathrooms
Cutting tiles using several different tools
Carpenter
Construction of the summer houses
Installation of the windows and doors
Laying of the wooden floor panels
Constraction of the wooden frames and garages
Renovation of the buildings
Assembly of the drywall and plasterboard walls
Painting of the walls
Installation of the partition walls

Skills
Paweł is brilliant tiler, he can lay tiles in the various places, both indoor and outdoor. Besides of tiles, he is great in the stonelaying of the cobblestone, granite and the natural stone. He is able to bricklaying too (clinker, bricks, stone). He has experience in the carpentry works; construction of the frames, wooden garages, summer houses. He is capable of the assembly of facades (wooden and plate), install partition and plasterboard walls, and painting. He was projecting gardens and performed finishing works in it. In addition to these skills, he can install a lighting and sewage system in the building. Paweł owns norwegian safety course.
Paweł is a highly reliable and motivated worker. Every single one of his recent employers recomend him and describe him as being precise, hard working and just infallible. Paweł is very proud of his tiling and paving works, customers are always satisfied with the outcome and keep hiring him again and again. Although Paweł is such a talented and appreciated workman he is most proud of his lovely children.

Education
- Norwegian safety course
- Oxygen cutting certificate
- Forklift certificate (charged, lifting, handling, special)
- Driving licence category C, C+E with code 95.

Others
Paweł has got many interestes like watching and playing football. He likes very much fast cars - he owns Jaguar car. Another thing Paweł loves to do is spend time actively with his children. In addition, he likes to have a break watching TV and thus relax.
AGE


36

NATIONALITY


POLAND

MARITAL STATUS


Married


Projects Carried Out

Certificates