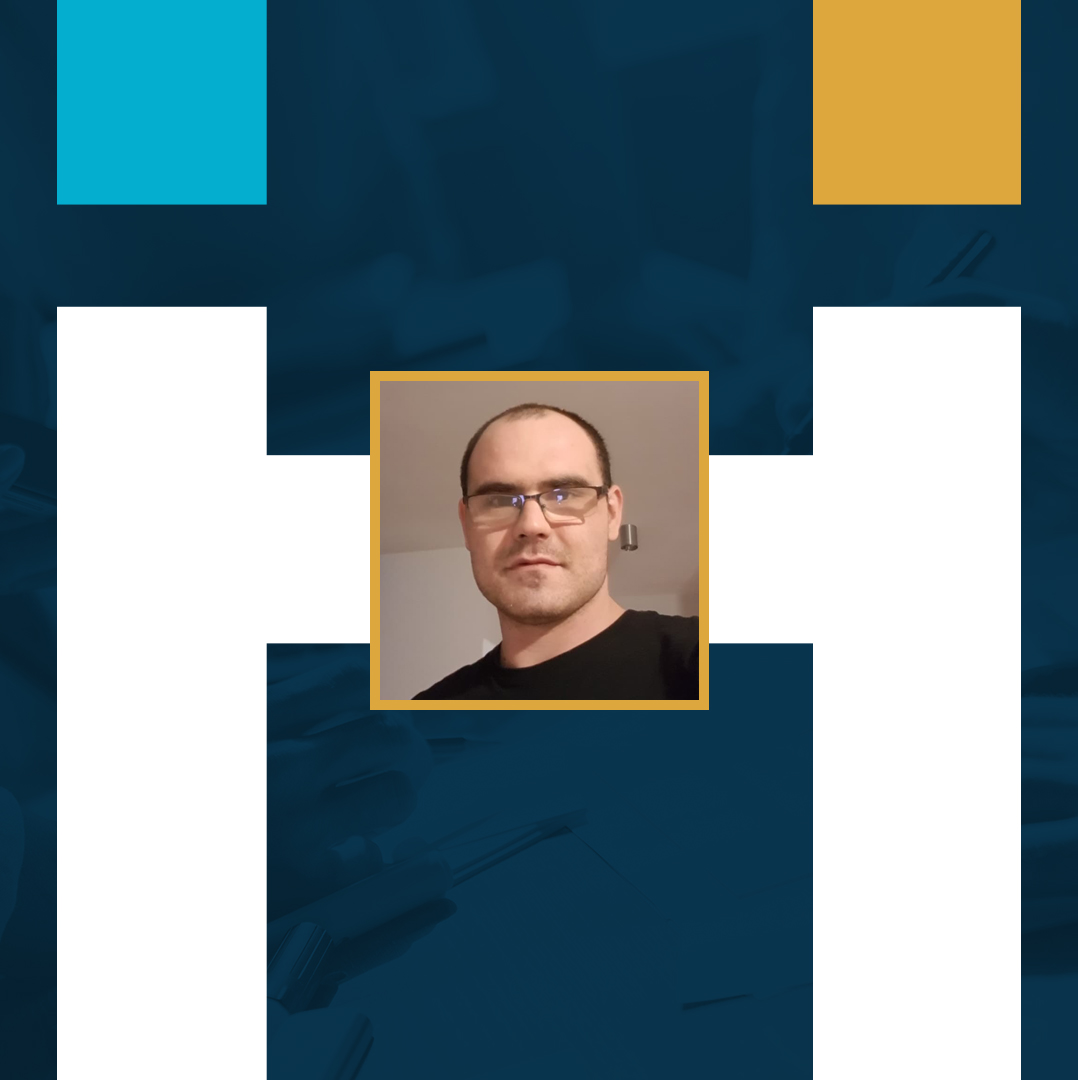 Michał B. (MB05)
Michał has over 4 years of experience as a steel fixer. In his professional career he has been manufacturing walls in Alta Jaro company for 2 months and manufacturing components in Belgium for 3 years. In Norway, he manufactured sandwich walls with insulation inside them. Michał reads technical drawing well, speaks English on B1 level and has Polish forklift permissions. He also owns a Norwegian D number. He is a communicative man, who is willing to be a leader someday. Apart from financial benefits, what motivates him to work is a good atmosphere in the workplace. Michał performs excellently in a team as well as on his own. He puts great emphasis on maintaining positive relationships with colleagues.

Professional experience
TOTAL YEARS: 12
Mostostal

- Poland

as a

Steel construction fitter
Mostostal

- Poland

as a

Steel construction fitter - 9 months
Regess

- Belgium

as a

Formwork carpenter / Steel fixer - 2 months
Alta Jaro AS

- Norway

as a

Steel fixer (components) - 2 months
NCC Montage

- Sweden

as a

Steel fixer - 1 month
Work Express

- Belgium

as a

Formwork carpenter / Steel fixer (components) - 2 years 9 months
Work Express

- France

as a

Steel fixer - 1 year
Składy Węgla

- Poland

as a

Loader operator - 6 months
H.S.F. Logistics

- Netherlands

as a

Warehouseman - 6 months
Z.P.U. Budownictwo Drogowe

- Poland

as a

Construction worker / Deputy foreman - 5 years 6 months
Majami Sp. z o. o.

- Poland

as a

Warehouseman - 5 months
F.H.U. Antrans

- Poland

as a

Trader - 10 months
STEEL FIXER
Preparing and assembling steel constructions
Preparing specific elements
Operating a gantry
Working with technical drawing
Maintaining cleanliness in the workplace
Manufacturing concrete components
Performing formwork carpentry, steel fixing and concreting of reinforced concrete slabs
Constructing walls and other elements from scratch
Cleaning works
Working on a construction site of electrical power and heating plant
Welding reinforcements in Mag-135 method
Operating a forklift for transporting materials

Skills
Michał knows how to operate loaders and forklifts. He can also carry out paving works and read technical drawing. In Belgium he manufactured welded reinforcements up to 4 tonnes, as well as beams and walls. In Norway he manufactured sandwitch-type walls made from concrete with insulation inside.
Michał's professional career started thanks to Work Express employment agency, where he worked for Balta company in Belgium. It was an excellent time for him, because he had a great manager there, who cared about his workers, appreciated and motivated them. The atmosphere was great and Michał has positive memories of this company.

Education
- Forklift course
- Backhoe operator course
- Medical record book for sanitary and epidemiological purposes
- Valid psychotests
- Category B driving license since 2005, own car
- Dutch forklift certificate (outdated)
- Sofi number
- Norwegian and Swedish personal number

Others
Michał devotes free time to his children - they go on bike trips. In the evenings he likes barbecuing with friends. He owns a 130sq meters house and as a result, there is always something to repair or a lawn to mow. He works lots of hours and has little time to relax.
AGE


35

NATIONALITY


POLAND

MARITAL STATUS


Married