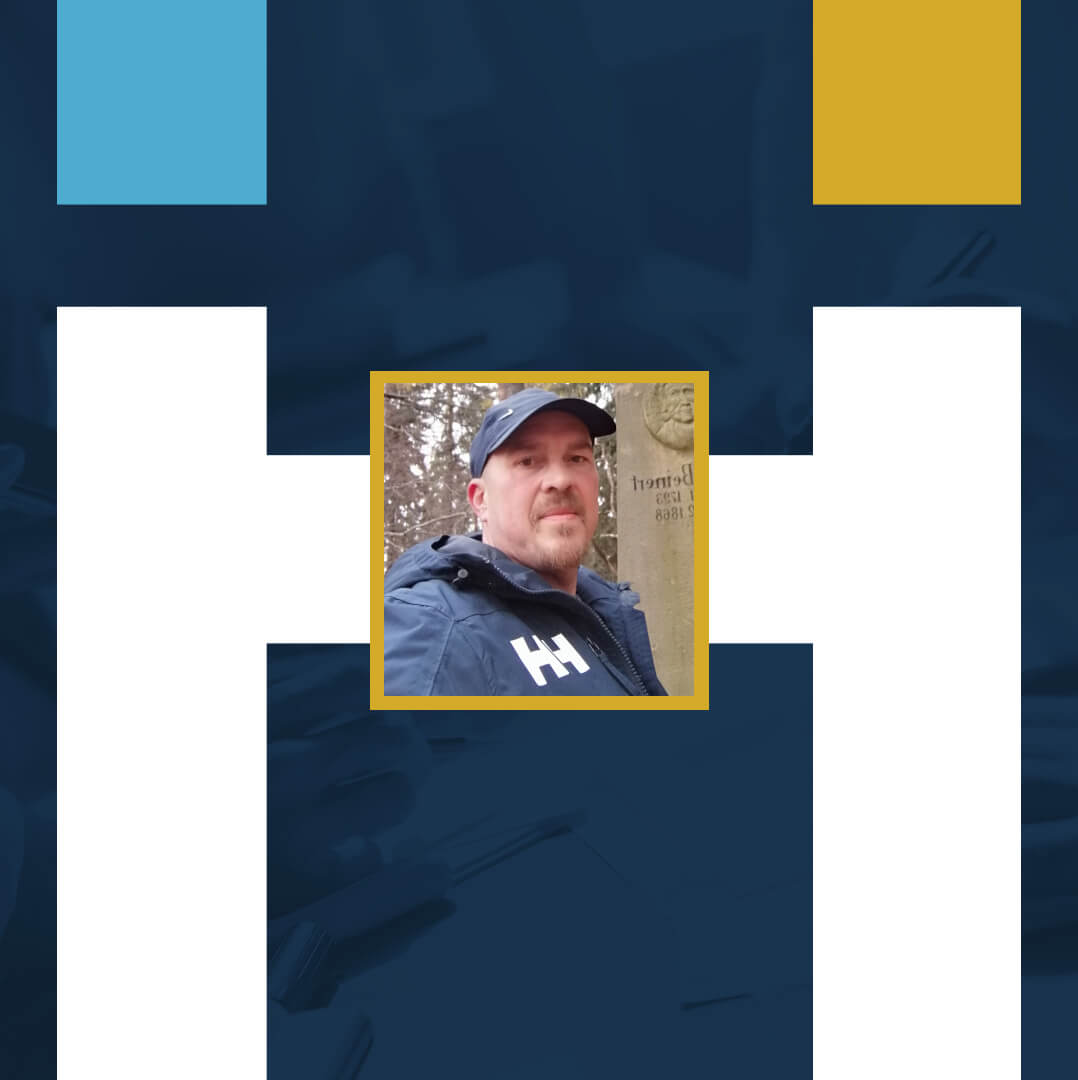 Marek (MS01)
Marek is steel fixer and formwork carpenter with over 9 years experience in these professions. Beginnings of his career has started with job as a designer - he used to design building objects and create architectural drawings. In the meantime Marek was working also as sales representative.
His career in reinforcement industry has beginning in AWIS company, where he used to work as a construction worker. After 1,5 year of work in this company Marek decided to start own business and his construction company. He was responsible for supervision of employees, he was coordinating and performing reinforcement and carpentry works. He used to work also in Russia, Finland and Denmark as a formwork carpenter and steel fixer.
Marek has extensive knowledge about reading of technical drawings, working on Peri, Doka, Ulma formwork systems and designing various concrete constructions.
Marek uses english language on A2 level and has safety card, hot work course and railway course, which is useful to works in tunnels.
The most motivating things to work for him are the desire to taking up the challenge and possibility to settle in Scandinavia with his wife.

Professional experience
TOTAL YEARS in branch: 15
NORD RAUDOITUS OY

- Finland

as a

Steel fixer
NORD RAUDOITUS OY

- Finland / Sweden

as a

Steel fixer - 1 year
GS SEACON

- Denmark

as a

Carpenter - 1 month
NJ REBAR

- Finland

as a

Steel fixer - 5 months
TRASCO

- Russia

as a

Formwork carpenter - 5 months
Own business

- Poland

as a

Leader on objects - 2 years
Fabet Konstrukcje Sp. z o. o

- Poland

as a

Leader - 2 years 4 months
Own business

- Poland

as a

Steel fixer / formwork carpenter - 1,5 year
AWIS

- Poland

as a

Sales representative / construction worker - 1 year 5 months
GCB Centrostal

- Poland

as a

Sales representative - 6 months
Magbud

- Poland

as a

Senior Assistant Designer - 5,5 years
Steel fixer / Formwork carpenter / Concrete worker
Supervision of steel fixers and formwork carpenters work
Menagement of construction company and work as a steel fixer / formworker carpenter
Building public utility objects
Building residental objects
Work on PERI, ULMA, DOKA formwork systems
Creating reinforcements
Concrete works performing and use of various mechanical devices
Creating ceilings, walls and other concrete constructions
Senior Assistant Designer
Calculations of simple construction and reinforcement elements
Drawing construction projects
Drawing architectuar drawings
Creating 3D visualisations

Skills
Marek has high formwork carpenter and steel fixer skills. He was leader on projects for many years and was running his own construction business. He can read technical drawing very well and uses designing software Archicad. Additionally Marek has knowledge about MIG and electrode welding.
His the highest satisfaction in his career is the fact that Marek started it as a usual steel fixer and got promoted in companies to leader / foreman of projects and was supervising the work of other employees. He participated in reconstruction of many buildings. During his learning of english leanguage, Marek took the railway course in this language – this was success for him.
English - A2
Russian - A2

Education
Technical school - Construction technician
- Safety card
- Hot work certificate
- Railway course

Others
Marek is passionate about medieval architecture. In his living area he enjoys sightseeing churches, monuments and other objects with rich history. He has huge knowledge about renaissence, gothic, romanesque buildings.
In addition he likes to travel, this is why he goes abroad. In his opinion travels build his personality. He wants to experience something new, know internally culture and people. Marek during his trips enjoys his rest skilfully. He has never preferred all inclusive trips – he has always preferred active exploring of country, which he has been in.
AGE


47

NATIONALITY


POLAND

MARITAL STATUS


Engaged


Projects Carried Out

Certificates