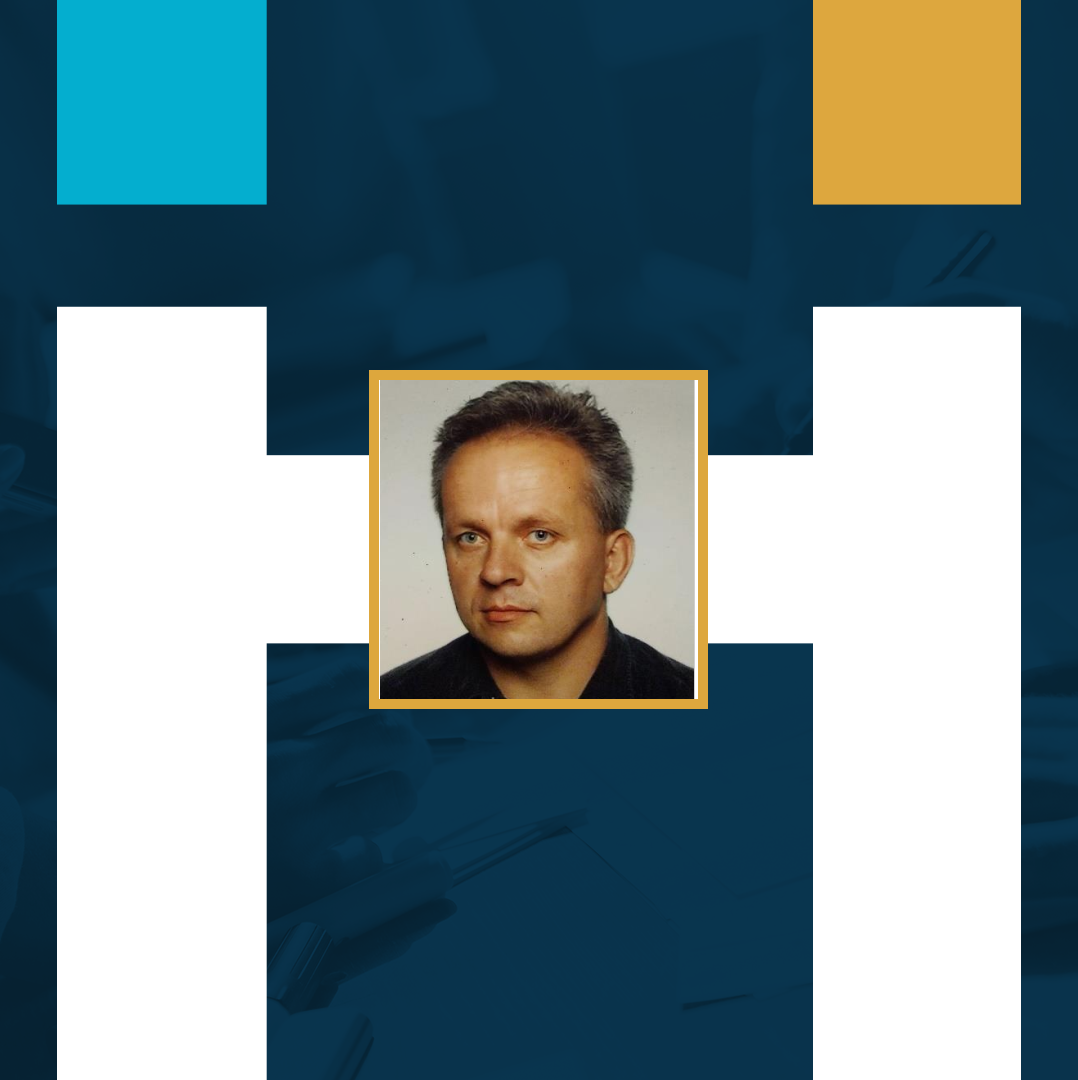 Marek
He is a welder with over 28 years of experience. He is a specialist in the field of welding hulls and machine elements such as overhead cranes. He welds mainly black steel, but also stainless steel and other refined alloys. He knows the technical drawing very well and can read ISO drawings. He is using welding methods: 111, 135, 136, 138 and 321, welding sheets and pipes of any thickness. He is characterized by precision and consistency. He uses breaks in his career to improve his qualifications and participate in new welding methods. In addition, he is a very communicative and polite person.

Professional experience
TOTAL YEARS in branch: 35
Private services

- Poland

as a

Welder
Munck Cranes

- Norway

as a

Welder / Fitter - 10 years
International ships and shipyards contracts

- International

as a

Welder / Fitter / Repairman - 10 years
NAUTA

- Poland

as a

Hull fitter - 7 years
Energo-metal

- Poland

as a

Welder / Fitter - 1 year
Komuna Paryska

- Poland

as a

Hull fitter - 3 years
Welder / Fitter
Crane, cart and winch assembly
Crane welding
Knowledge of technical drawing
Advanced crane handling
Forklift handling
Working with black steel
Locksmith works
Shipbuilding and repair
Oil hydraulics
On-board equipment maintenance
Welding repairs
Shift supervisor

Skills
Marek has various welding and fitting skills: welding methods: 111, 135, 136, 138, 321, welding black and stainless steel for 2 up to 120mm, and pipes in all positions up to 300mm. Moreover, cutting steel with burner and operating cranes. He is fluent in reading technical drawings and has ability to read ISO drawings.
One of the most interesting and demanding project was production of cranes for Samsung oil rig. He was welding stainless steel and other specialized steel alloys in explosion-proof system. It was exclusive and expensive project made with great precision.

Education
Basic Vocational School in Gdynia
Profile: railwayman
- Welding methods: 111, 135, 136, 138, 321
- Technical drawing reading and ship lofting certificate
- Load suspension certificate
- Deck and hull fitter, oxygen cutting and electric tack welding of metals
certificate
- Driving license B

Others
He prefers to spent time in active way – hiking and fishing are his favorite activities. He also likes cooking, baking bread and smoking meat.
AGE


54

NATIONALITY


POLAND

MARITAL STATUS


Married