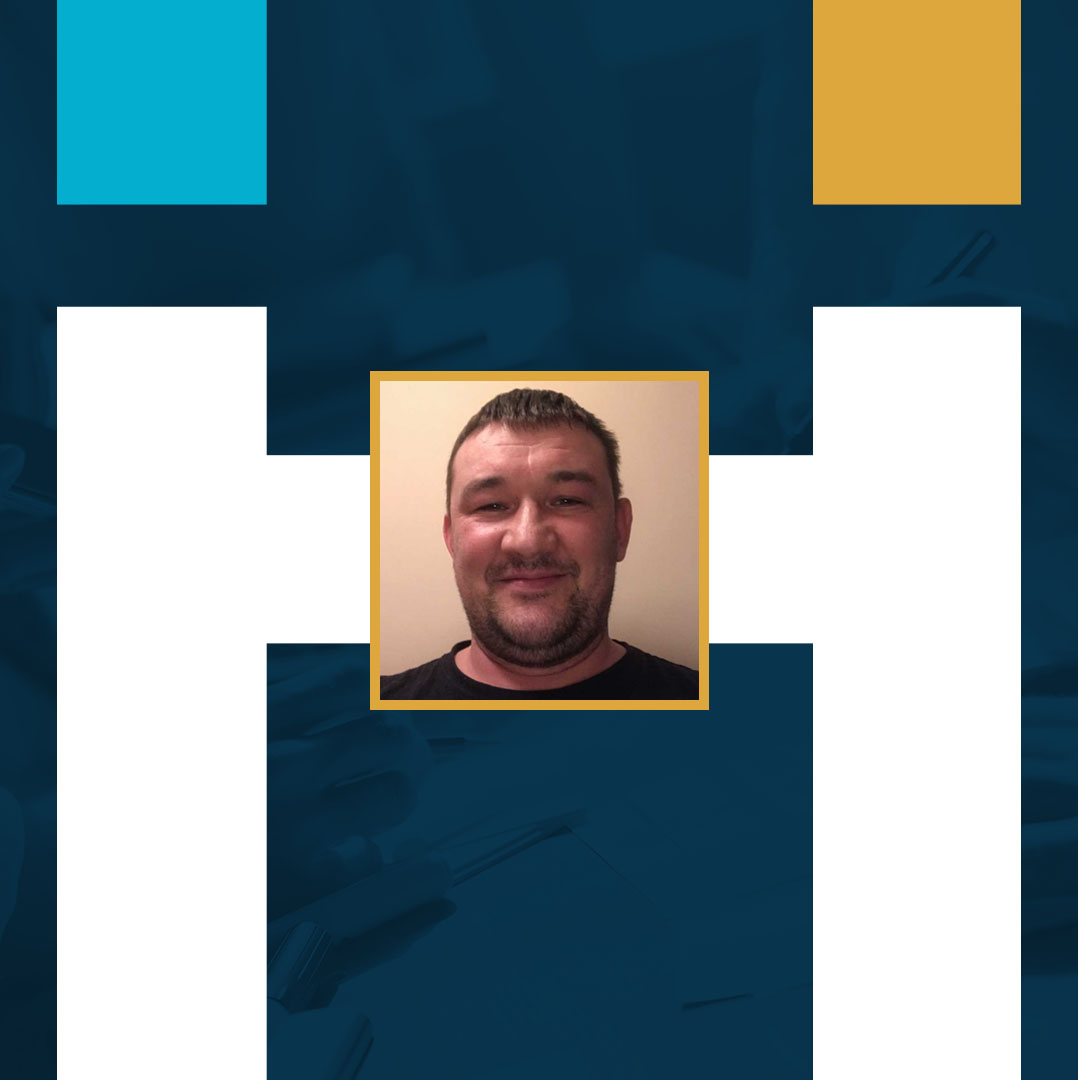 Marcin (MS01)
Marcin is a very experienced steel fitter. He has been working in this position for over 14 years. In his career he has worked on various projects such as construction of chemical factories, waste incinerators, Castorama/Carrefour halls in Germany and Google server rooms in the Netherlands. He has the ability to weld MIG, TIG and electrode. He can work very well with a technical drawing. On the projects he was a foreman because of his experience and very well done work. He treats his work as a hobby and enjoys what he does. He is a conscientious, hardworking person and can make difficult decisions quickly. He can cope with time pressure. At work, he is very easy to establish contact with employees and introduces a positive atmosphere.

Professional experience
TOTAL YEARS: 14,5
HOSCH

- Poland / Slovakia / Ukraine

as a

Steel fitter
HOSCH

- Poland / Slovakia / Ukraine

as a

Steel fitter - 9 years
LFP

- Germany

as a

Steel fitter / Foreman - 3 years
RIMSA PLUS

- Germany

as a

Steel fitter - 1,5 year
PPHU EVADAM

- Poland

as a

Steel fitter - 1 year
STEEL FITTER
Construction of a car factory
Construction of Google server room in the Netherlands
Construction of a chemical factory in Germany
Welding of elements by the MIG / TIG method
Installation of steel structures with bolts
Reconstruction of steel elements to fit the structure
Managing work of 30-50 people on the project
Service and assembly of devices
Installation of metal windows and doors
Installation of a steel frame and trapezoidal sheet, Castorama / Carrefour halls
Taking measurements of the construction steel elements
Positioning and align of fabricated parts of structural metals
Using correct tools to cut and bend a metal
Installation of the steel garage doors
Ordering of needed material
Working in accordance with technical drawings

Skills
Marcin is a very experienced steel fitter, he has been gaining experience on this position for many years. Additionally, he has experience in the construction industry. He works very well in the installation of gypsum walls, floor laying, installation of tile ceilings (Armstrong) and installation of mechanical devices.
Marcin has a wife and 2 children. They are his main motivation to work and he wants to give them a good life. In addition, he is proud of his work because on many projects he started as a steel construction fitter and later was promoted to foreman because of his skills and experience.
English A1
Germany A1
Russian A1

Education
University - logistics engineer (currently studying)
Vocational school - general construction worker
- Energy allowances G-2 surveillance
- Energy allowances G-2 operation
- Forklift operator course
- Motorised trolley driver course
- Course of safe replacement of gas cylinders in trolleys
- Operating course for cranes in category IS, IIS and hoists and winches in category IW
- Course for hook operator
- Smoker course for water and steam boilers
- Driving licence category B
- Technical rescuer qualifications
- Rescuer - qualified first aid course

Others
Marcin is interested in history and reads history books. He likes the 13th century and the history of the Templar Order the most. He sometimes meets his friends to play rugby together. In the past, he was in a rugby club and he loved the sport very much.
AGE


42

NATIONALITY


POLAND

MARITAL STATUS


Married


Projects Carried Out

Certificates