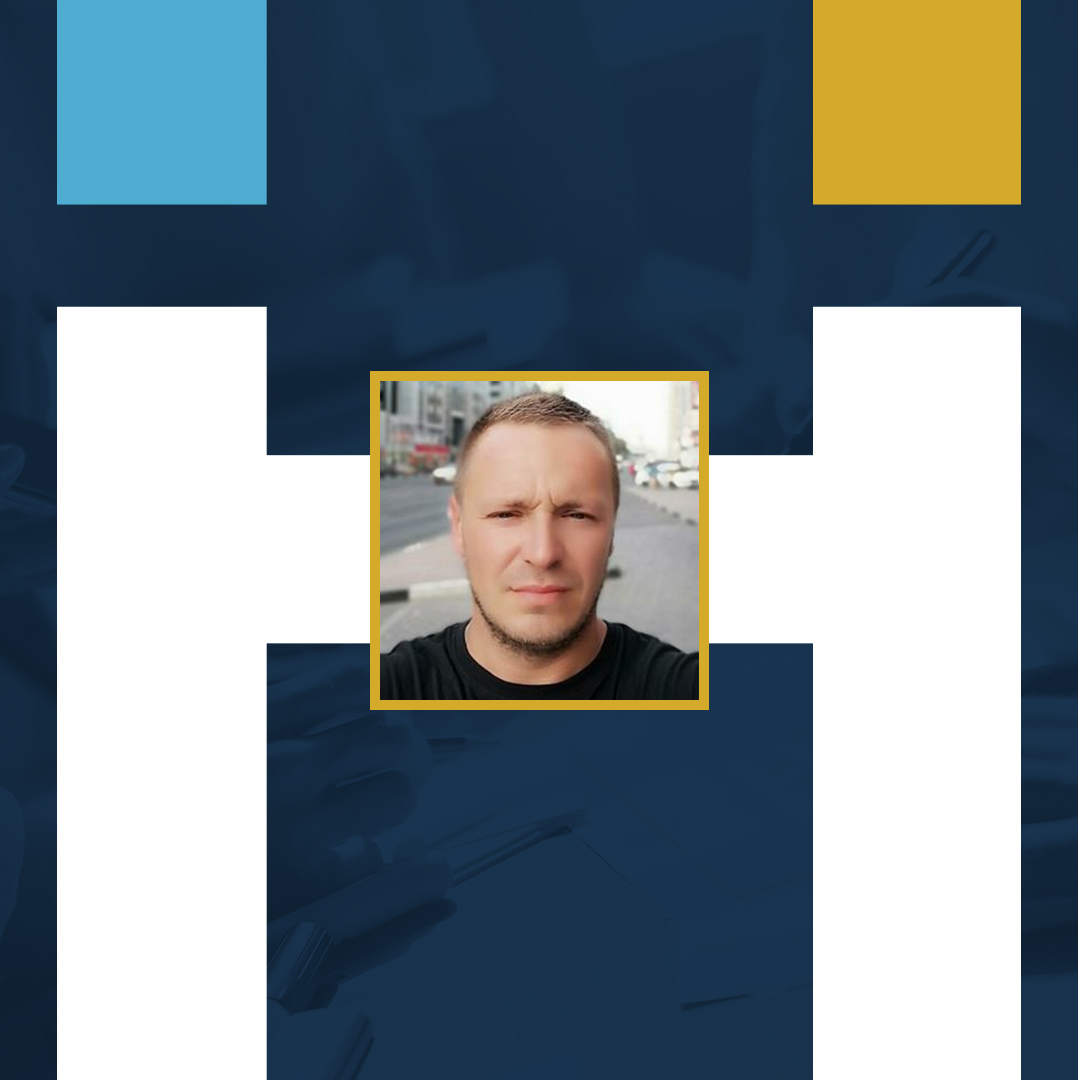 Marcin (MB01)
Marcin has experience in many different works in the construction industry. He worked both on small and huge projects such as the construction of the metro and football stadium. He often holds managerial positions at the construction site. He has experience as a fitter of steel and wooden elements. During his career he constructed and installed various steel structures, including huge buildings. He flawlessly uses special tools for metal cutting and twisting. He performed many carpentry works (solid wood constructions, furniture, windows, doors, etc.). As a solar panel fitter, he performed electrical works: installation of inverters, panels, mc4 connectors. He also has great skills in the use of cnc machines. Marcin is a born leader, he managed over 220 people during the construction of the stadium and metro. He was able to organize the necessary materials, assign duties and supervise work without flawlessly. He is a person liked and respected by his colleagues, mainly due to his commitment to work and creating a good atmosphere. His projects are always successful, he is highly praised by previous employers.

Professional experience
TOTAL YEARS in branch: 15
Private construction services

- Poland

as a

Carpenter
ARAJ

- Poland

as a

Steel fitter - 3 years
Mc Auley Engineering

- Nothern Ireland

as a

CNC operator - 4 years
POLBAUSCHRANK

- Germany

as a

Foreman carpenter - 6 months
INTELI

- Poland

as a

Foreman fitter - 6 months
AQUATIUS

- Qatar

as a

Project Manager - 1 year
IMPRESS KITCHEN

- Great Britain

as a

Carpenter - 1,5 year
ENGLINTON TIMER LTD

- Northern Ireland

as a

Carpenter - 2 year
Steel fitter
Assembly and twisting of steel elements
Construction of high steel structures
Cutting of steel elements
Grinding steel structure elements
Work according to the technical drawing
Montage of steel and aluminum structures
Locating and marking work-piece bending and cutting lines
Bolting of steel structures
Carpenter / Foreman carpenter
Taking room measurements
Dimensioning and calculation of forms
Preparation of the construction project
Delivery of the material
Programming machines for drilling holes for placing confirmatons
Assembly of wooden elements and furniture
Installation of wall coverings
Manual assembly of solid wood elements
Production and reconstruction of pallets
Finishing works for roofs and load-bearing structures
Acrylicizing of wooden elements
Foreman fitter
Installation of solar panels
Installation of inverters in accordance with the technical specifications
Making lightning protection installations
Performing complete fastenings on various types of roofing
Plugging of mc4 connectors
Project manager
Managing the construction of the metro and stadium
Management of large number of employees
Quality control of assembly works of air conditioning and ventilation
Informing managers about the work progress
Organization and purchase of necessary tools and materials
Establishing the order of performed electrical works
Division of supervisors responsibilities
Control of performed work with the construction manager
Active participation in the finishing work of special rooms and bathrooms
CNC operator
Operation and programming of cnc machines
Warehouse management
Forklift operation
Metal and aluminum processing
Guillotine operation
Management of group of people on change

Skills
He is great in assembling steel constructions, he is able to cut, grind, and twist elements precisely. He can construct and assembly many metal elements and parts of various shape. He is good in Locating and marking work-piece bending and cutting lines. Marcin has high carpentry skills, he knows how to create and assemble various wooden elements such as windows, doors, panels, furniture, roof constructions.. In addition, he has experience in electrical works: installation of solar panels, inverters, mc4 connectors. He worked on a cnc machine: he programmed machine and processed metal and aluminum components. He has enormous leadership skills, he managed 220 people on the construction site (electrical work, assembly of ventilation, finishing works). He is great at taking measurments, dimensioning, designing and organizing needed tools and materials. He reads the technical drawing well and is able to operate forklifts.
He was employed in one of the best companies in London. Management of over 220 people was his great success. The value of kitchens that he build was over 75 thousand pounds each. He was also working in a place where he was
available to meet Chelsea London players.

Education
Technical School - Carpenter
- Forklifts course
- Driving licence B, C, D
- Training for the operator of CNC machines
- CNC machine programmer course

Others
Marcin cares for his body, eats healthy food and is passionate about bodybuilding. He trains boxing amateur. Carpentry is another hobby of his, Marcin's goal is to combine work with pleasure.
AGE


38

NATIONALITY


POLAND

MARITAL STATUS


Single


Projects Carried Out

Certificates