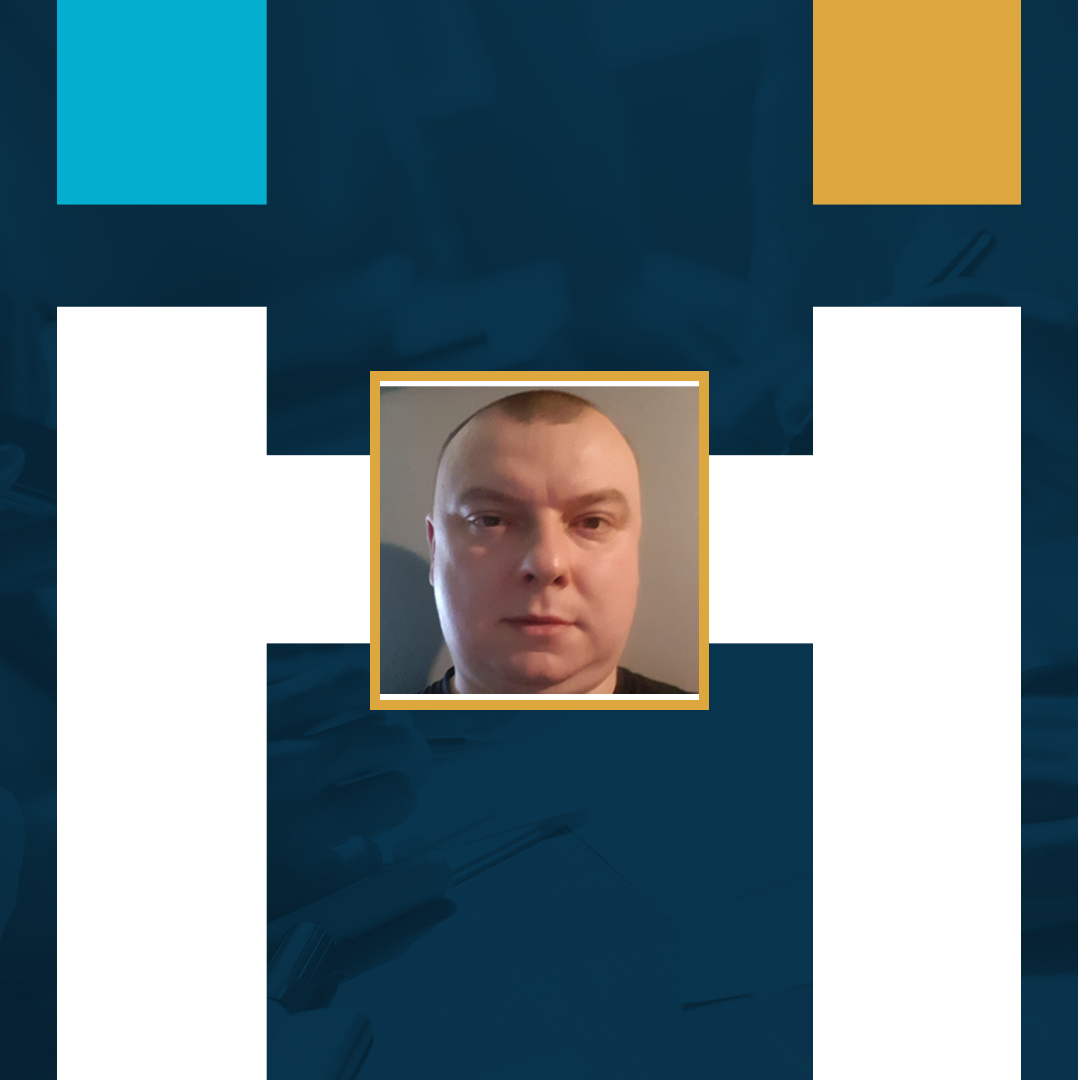 Maciej
Maciej works as a steel fitter for 13 years and he is very experienced in this craft. He started his carieer in this proffesion in 2007 and works until today. As a KOM-SPAW employee He made metal LNG gas tanks for LOTOS Company and assambled elements to offshore service platform for Oiwel Varco. He took part in nuclear power plant OL3 building in Finland. His duties consisted of working with a telescopic mobile landing platform, grinding, welding and bolting steel parts all in accordance with technical drawings. In Norway He worked on renovation of drilling offshore platform ``Borgland Dolphin``. Maciej has lot of experience in assembly of ship hulls. He is excellent working on ship's renovation from renovating decks to hulls plating. Durring his long practice He worked with many different metal materials such as stainless steel, aluminum and sheet metal. Maciej is also specialist in welding elements. He gained his experience durring many porojects in different countries. He has certificate for maintenance of mobile landings 1P and hot works course. He speaks English (A2) and has the ease of establishing contact with people from other countries. Maciej did not document his work with photos

Professional experience
TOTAL YEARS: 11
BKS Industri AS

- Norway

as a

Steel fitter
BKS Industri AS

- Norway

as a

Steel fitter - 3 months
Martine Ship Service AS

- Norway

as a

Steel fitter - 9 months
VPS Henkilostopalvelu Ku

- Finland

as a

Steel fitter / Ironworker - 9 months
Dimakt Sp. Z o.o.

- Polnad

as a

Steel fitter - 3 months
Beck&Pollitzer Polska Sp z o.o.

- Poland

as a

Steel fitter - 9 months
Oradeo AS

- Norway

as a

Steel fitter - 3 months
Grupo Navec Servicios Industriales

- Spain

as a

Steel fitter - 3 months
Oradeo AS

- Norway

as a

Steel fitter - 3 months
Marine Service Poland Sp.z.o.o

- Poland

as a

Ships hull fitter - 3 months
Cental European Staffing Limited

- Shetland Islands

as a

Steel fitter - 3 months
Odin Partner Radoy AS

- Norway

as a

Ships hull fitter - 6 months
Inter Marine Sp z o.o.

- Poland

as a

Ships hull fitter - 6 months
KOM-SPAW

- Poland

as a

Steel fitter - 5 year
Aluship Technology

- Norway

as a

Steel fitter - 3 months
Scandinaval Finland Oy

- Finland

as a

Steel fitter - 9 months
STEEL FITTER / IRONWORKER
Aluminum sheet processing
Preparing constructions to assembly
Forming and instalating of steel constructions
Forming and assembling steel elements
Steel components grafting
Making stainless steel support and assembling it
Cutting and burning metal elements
Scaffolding and barriers assembly
Production of metal spare parts for machines
Chamfering, grinding, drilling and welding metal materials
Ships hull fitter
Renovation of offshore units
Production of steel elements for vessels and drilling platforms
Constructing modules
Replacement of ships hull

Skills
As a steel fitter Maciej worked on many projects. For example constructing and isolating tanks in gas port terminals, building coolers and many shipyard works. In his work he also learned cutting with a burner proffesionally. In his career he used to be an ironworker and produced metal spare parts to the machines. He knows how to work with many metal materials like steel, aluminum and sheet metal.
He is proud that his work gains recognition in companies abroad. It allowed him and his family to live in prosperous level with economical safety. Moreover Maciej claims to be a good employee and employers are often happy to invite him in their team. That is why He never had problem to find a job. He wants to develop himself in steel fitting branch to be a master in his craft.

Education
Technical School - IT technician
Vocational School - car mechanic
- Hotwork course
- Maintenance of mobile landings 1P certificate
- SCC certificate

Others
Maciej is a fan of local football club. He is devoted supporter and goes to many matches of his favorite team. Also he knows how important good phisical condition is in his porfession. That is why he goes to the gym to be in shape. He has a dog and really likes walk with his pet.
AGE


37

NATIONALITY


POLAND

MARITAL STATUS


Married


Projects Carried Out

Certificates