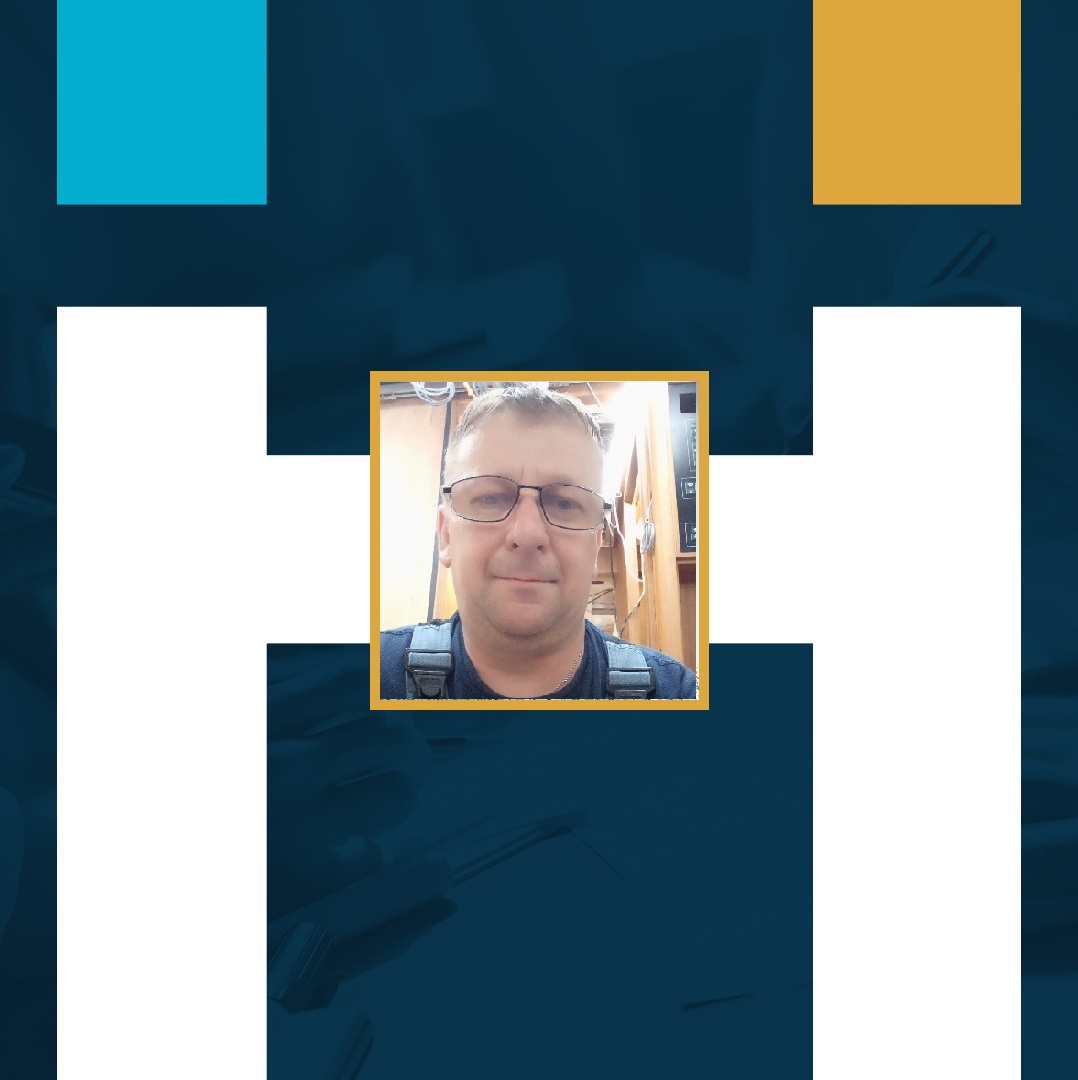 Leszek (LP02)
Leszek is a very experienced electrician and automatist. At the beginning of his professional career he was involved in building electrical installations and repairing crane equipment. He also performed many measurements in the field of fire protection. In the following years he was involved in repairing welding equipment and removing electrical faults in industrial plants. Leszek has extensive experience in repairing electrical equipment such as cranes and hoists. For 3 years, he was active in the field of industrial and construction electrical installations, industrial automatics and various high-altitude works related to the repair of lighting in cities. He was involved in the conservation of 6500 great points in Ostrowiec Świętokrzyski in Poland. He does electrical work on the site very well. He has Polish electrical privileges. He can handle basket elevators, forklifts and overhead travelling cranes. He has knowledge of the Eagle PCB design program and has a B1 level of English.

Professional experience
TOTAL YEARS: 18,5
SUNSEEKER

- Great Britain

as a

Electrician
SUNSEEKER

- Great Britain

as a

Electrician - 2 months
BAVARIA YACHTBAU GMBG

- Germany

as a

Electrician - 6 months
PRINCESS YACHTS INTERNATIONAL plc

- Great Britain

as a

Electrician - 4 years
SYNERGY-LP (OWN BUSINESS)

- Poland

as a

Electrician - 3 years
PRUH WAREX

- Poland

as a

Electrician - 2 years
SERWIS S.C (CO-OWNER)

- Poland

as a

Electrical engineer - 3 years
WKS Tarmont

- Poland

as a

Electrical engineer - 1 year
ZAKŁADY OSTROWIECKIE KUŹNIA I RESORTOWNIA SP. Z.O.O.

- Poland

as a

Automatic, electrician engineer - 5 years
ELECTRICIAN
Installation of AC DC electrical installations
Installation of fire protection installations
Assembly of audio-video and telephone installations
Assembly of John Guest system
Assembly power hydraulics installations.
Installation of propulsion engines with accessories
Comprehensive installation of the air conditioning system and equipment on luxury yachts M-30 class, 35.40 m
Industrial and construction electrical installations and industrial automation
Services for individual customers and business entities with a 20m basket lift - own equipment
Maintenance of street lighting 6500 thousand lighting points for the city hall of Ostrowiec
AUTOMATIC and ELECTRICIAN ENGINEER
Maintenance of lifting equipment
Repair of OZAS and BESTER welding apparatus
Removal of current defects in crane equipment
Carrying out control and measurement works of factory electrical installations, machinery and equipment
Service and maintenance of furnace control and measuring equipment
Measurements in the field of electric shock protection of departmental installations and machines

Skills
Leszek has extensive experience in the assembly of electrical and fire protection installations, installation of air conditioning and electrical works on luxury yachts. He conducted industrial and construction works for individual clients and large enterprises. He also worked on repairs of various cranes. He is very good at measuring electrical installations, machinery and other equipment.
The second time he got an offer of cooperation with a company producing luxury yachts and motor boats as an electrician. The client is very interested in him because of his competences and professional skills. His skills were tested by electricians working in the company for 30 years and were very pleased with him.
English language B1
German language A2
Russian language A1

Education
Technical school - machine mechanic
- SEP 1KV - operation, supervision and measurements (Polish electric course)
- Overhead crane and aerial work platforms maintenance training
- Platform operator course
- Forklift and overhead cranes operator - category S1
- Renewable energy sources certificates
- Driving license category B

Others
Leszek is interested in technology. He likes new technologies in electricity and the topic of energy and material saving. He likes to use unnecessary materials and give them a second life.
AGE


49

NATIONALITY


POLAND

MARITAL STATUS


Single


Projects Carried Out

Certificates