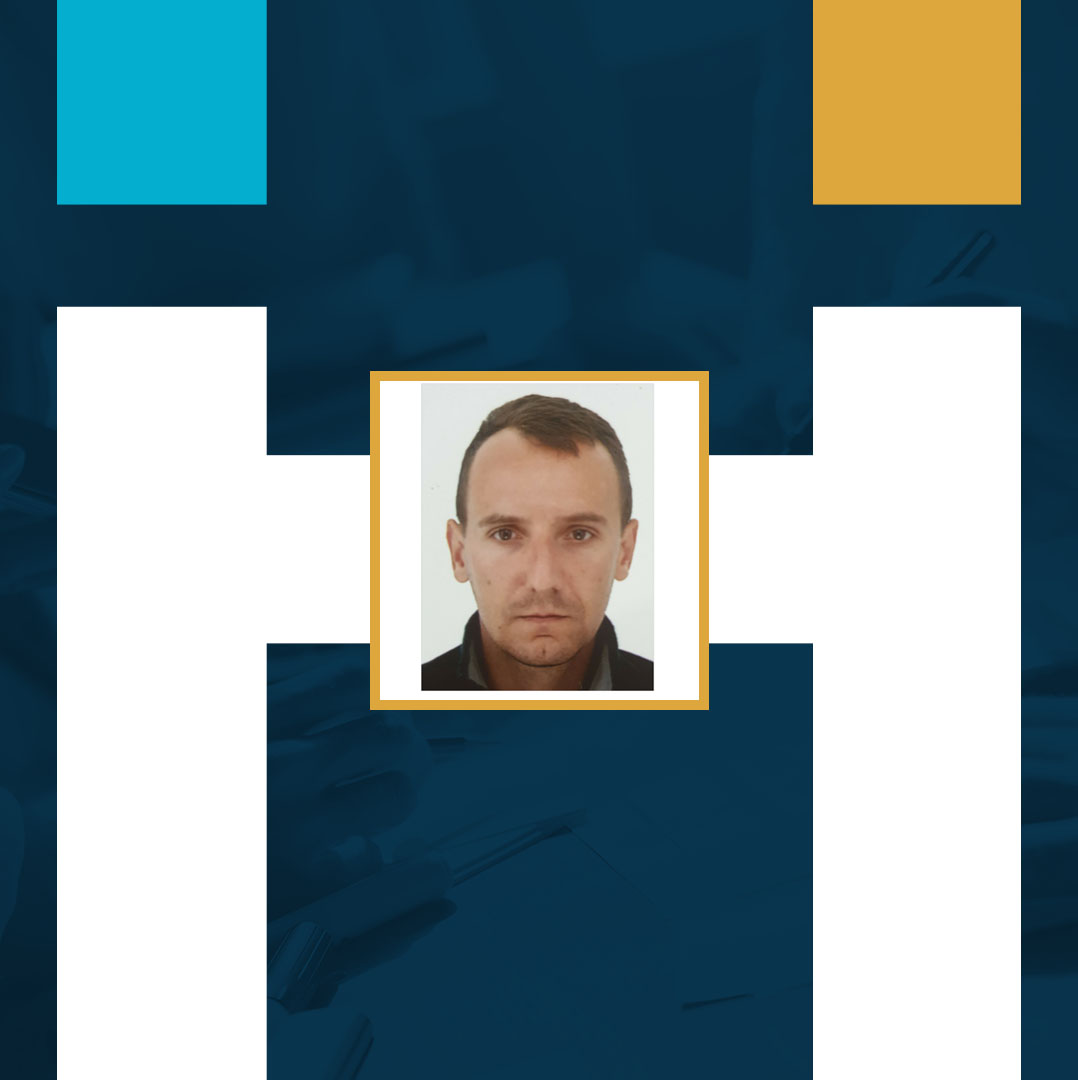 Krzysztof S. (KS06)
Krzysztof has 10 years of experience as an excavator operator. He is not only hard-working, but also communicative and friendly. He started his career in Poland and gained experience up to the point when he departed to Iceland. There he learned how to operate newer machines and expanded his skills in operating an excavator. Krzysztof has been working on excavators for 10 years and this work is his passion. He feels professionally satisfied and seeks further development in this field during international projects. Krzysztof owns numerous permissions for heavy machinery - they are listed below the presentation. Additionally, he speaks English on B1 level. Being able to work on new heavy machines is what motivates Krzysztof to work. Moreover, he is passionate about what he is doing which makes his work a motivation in itself. Despite having extensive experience Krzysztof still learns eagerly from colleagues. He performs well on his own as well as in a team.

Professional experience
TOTAL YEARS: 10
ISTAK

- Iceland

as a

Excavator operator
ISTAK

- Iceland

as a

Excavator operator - 4 years
F.H.U. Julpa

- Poland

as a

Excavator operator - 3 months
P.H.U. Szklarski Sebastian

- Poland

as a

Excavator operator - 4 years
U.R.B. Jan Puzik

- Poland

as a

Excavator operator - 2 years
EXCAVATOR OPERATOR
Working on excavators from 3 to 25 tonnes with different equipment
Working on wheel and crawler track type
Constructing sewage system, storm water drainage system, water pipe PE type system, ditch for cable and fiber pipe
Working on construction sites of stadiums and industrial buildings
Working on hammer and tilt bucket (making slopes)
Knowledge of using a laser system and static nivel system
Working with technical drawing
Building new roads and railway tracks and fixing old ones
Demolition of old bridges and apartments

Skills
Apart from having extensive experience as an excavator operator, Krzysztof has also worked as a backhoe loader operator, roller operator, wheel loader operator and C + Code 95 truck driver. He performs well under time pressure and cares about detail when fulfilling his tasks. He also worked with rototilt system and support of 3D systems (GPS). He is efficient and cares about the equipment. Krzysztof can also weld with an electrode.
Krzysztof is a member of Polish association of excavator operators. Every few months they organized competitions and Krzysztof took 1st place in it. He is proud of having invested in self-development. He completed numerous courses and obtained permissions thanks to which he can work in a professional company. Krzysztof never says that something cannot be done before attempting to do it. He believes that everything is possible with enough analysis and attempts.

Education
Vocational College Gsce Levels, Profile: Car Mechanic
- C+E + code 95 driving license
- Permissions for mobile crane and truck crane
- Permission to operate heavy machinery
- Forklift course

Others
Krzysztof considers his job as his passion and hobby. He is interested in technology news and heavy machinery. He enjoys getting to know modern construction equipment and ways to operate them. Additionally he is fond of motorization and repairing machines.
AGE


32

NATIONALITY


POLAND

MARITAL STATUS


In relationship