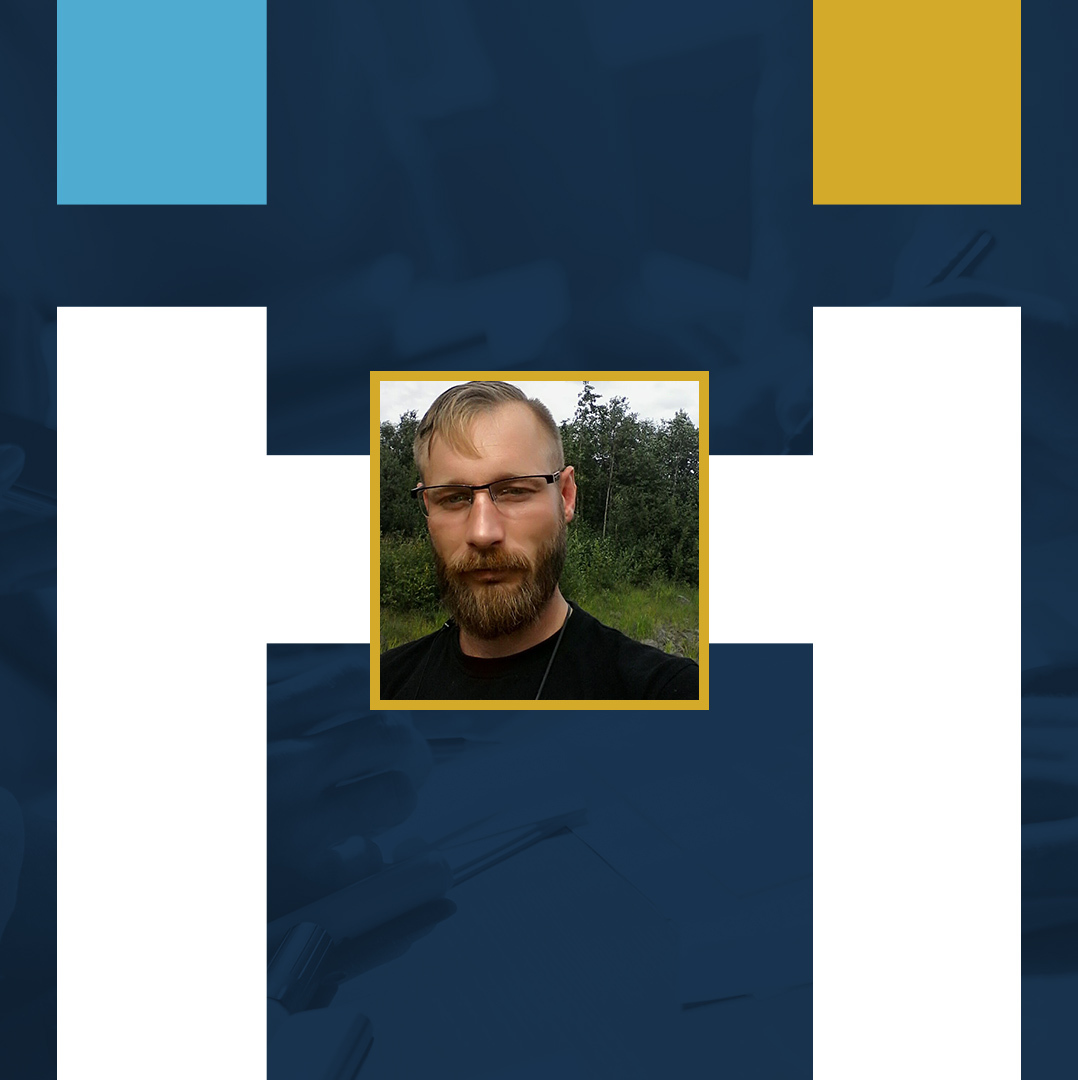 Krzysztof S. (KS01)
Krzysztof has 12 years of experience in construction projects. He started his professional career as a carpenter - he has worked for 3 years in this job. He then worked as a carpenter leader / steel fixer for 9 years. As a construction carpenter, he worked at a wide range of projects. He has experience in the construction of crucial elements of the building; wooden walls and roof. Moreover, he installed wooden windows, doors and other smaller elements. Krzysztof is able to assemble wooden facades and interior wooden walls as well. He is also great at works such as interior finishing, plumbing and electrical works. He knows and reads the technical drawing very well. In addition, he is a great formwork carpenter who worked on formwork for foundation walls and columns, shuttering of foundation walls and columns, formwork for walls and tunnel construction.
Krzysztof has extensive knowledge of the carpentry industry, he knows how to project and construct for the best effect. He is able to operate many carpentry tools and machinery. During projects he was often a leader due to his experience and management skills. His work is always performed with high diligence and care. He has very good references from previous employers.

Professional experience
TOTAL YEARS: 12
Private construction services

- Poland

as a

Formwork carpenter
EHRAB

- Sweden

as a

Construction Carpenter - 2 years
NCC Montage

- Sweden

as a

Construction Carpenter - 1 year
MBUD SPÓŁKA z.o.o

- Poland

as a

Carpenter leader/ Steel fixer - 6 months
Kompetenskraft i Solna AB

- Sweden

as a

Carpenter leader - 1 year
Adecco Falkoner Alle 12000 Frederiksberg

- Denmark

as a

Carpenter leader / Steel fixer - 6 months
Budomex Pl Filial Af Budomex SP

- Poland

as a

Carpenter leader / Steel fixer - 6 months
Atlanco AtS

- Denmark

as a

Carpenter leader/steel fixer - 3 months
Hsd Chałupka

- Poland

as a

Carpenter leader/steel fixer - 1,5 year
Rad-Bud

- Poland

as a

Carpenter/ steel fixer - 1,5 year
Construction Carpenter
Construction of wooden walls and roofs
Installation of doors and windows
Installation of plasterboard walls and partition walls
Installation of wooden facades
Filling a metal structure with a wooden frame
Making facades from wood
Operation and maintenance of carpentry tools and machinery
Installation of prefabricated elements
Carpenter leader / Steel fixer
Laying down foundations for steel and wooden structures
Using system and traditional formwork
Concreting
Reconstruction of the elevator shaft
Construction of dams
Ceilling fitting
Fixing of various elements of building objects

Skills
Krzysztof has comprehensive exprience that he gained on construction projects. He is very good in roof construction and assembly of wooden frames as well as roof trusses and wooden formwork. He is experienced in installation of windows and doors. He can assemble wooden facades, floors and partition walls as well. He has great skills in operating carpentry machinery and tools. He is also very good as a formwork carpenter in works such as laying down foundations, concreting, steel fixing and more. Due to his skills, he was always a leader at work. He has huge knowledge of the industry.
Krzysztof coordinated the work of 28 people on a construction site. His colleagues liked and respected him. He performed all tasks very carefully and all the projects he worked for were successfully completed. In addition, his employers praised him for his skills and work on the project.

Education
Technical School - Carpenter
- Scaffolding training 2-9 m
- Safe lifting for load couplers course
- First aid course

Others
Krzysztof was an athlete - he was lifting weights, he also played basketball in the Polish team. He likes car drifting. His colleague has the right car for this and Krzysztof often acts as his passenger. He is also a fan of the local football team in his city- Korona Kielce.
AGE


33

NATIONALITY


POLAND

MARITAL STATUS


Single