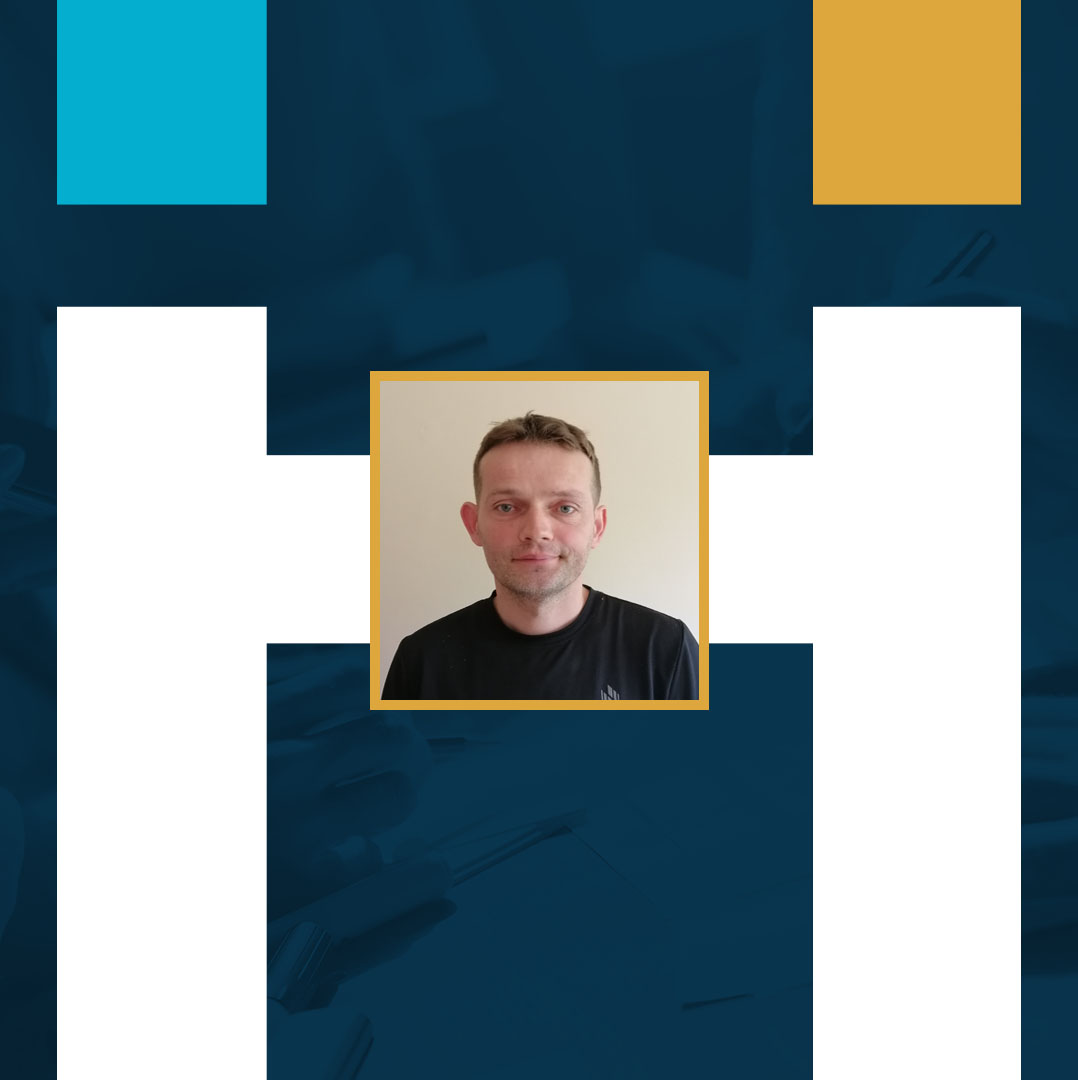 Krzysztof L. (KL01)
Krzysztof has 15 years of experience as a steel fixer. He has worked mainly in Germany but also in Finland and Ireland. He worked for German branch of Budimex company for 6 years where he manufactured concrete components - mostly walls, ceilings and bales. Krzysztof feels comfortable in steel fixing works and performs well in a team. He speaks English well enough to communicate with colleagues (A2). Krzysztof heard lots of good things about working in Norway and would like to take up a challenge and start working there. The ability of residing and sightseeing in Norway is an additional motivation to work for him. Krzysztof avoids all conflicts and values good atmosphere in the workplace. He owns permissions to operate gantry cranes.

Professional experience
TOTAL YEARS: 15
PEKABEX

- Germany

as a

Steel fixer
PEKABEX

- Germany

as a

Steel fixer - 2 years
Lavonia Oy

- Finland

as a

Steel fixer - 3 months
Kan-Kan

- Germany

as a

Steel fixer - 3 months
Budimex S.A

- Germany

as a

Steel fixer - 6 years
Budizol

- Poland

as a

Steel fixer - 1 year 1 month
Zakład ogólnobudowlany Joanna Andrzejewska

- Poland

as a

Machine operator / Steel fixer - 5 months
ZTB Polkam

- Poland

as a

Steel fixer - 5 months
Brugmann S.A

- Polska

as a

Extruder operator assistant - 5 months
J.G. Sp. z o. o.

- Poland

as a

Steel fixer - 4 months
A. D. Profile Solutions LTD

- Ireland

as a

General construction worker - 3 months
Fabryka Lin i Drutu "Drumet"

- Poland

as a

Cable puller - 1 year 6 months
Płockie Przedsiębiorstwo Robót Mostowych

- Poland

as a

Bridge worker - 2 years
Tolin

- Poland

as a

Turner - 2 years
STEEL FIXER - components
Creating various types of walls from prefabricated elements
Operating a crane for transporting small elements
Installation of reinforcement for concrete constructions
Pouring concrete into proper forms
Performing finishing works on walls
Production of prefabricated elements in accordance with technical drawing
Assembly of reinforcement using pliers

Skills
Krzysztof feels best in steel fixing and carpentry. He manages concreting well and reads technical drawing. He can create carpentry forms. Krzysztof performs well in a team and has good managing skills. He has worked with manufacturing components in a factory for 6 years.
Krzysztof is most proud of a project in Poland he took part in. It was building a bridge in Płock and the whole construction site crew consisted of 300 people. He has worked on this construction from the very beginning to the end.

Education
Technical school - Turner
- Category A, B driving license
- Gantry course
- Crane course

Others
Krzysztof is fond of football. He keeps track of the matches. His favourite Polish football club is Legia Warszawa, and overseas - SSC Napoli. Moreover, Krzysztof enjoys relaxing with music - mostly from 80s. When returning home, he goes on trips with family to local areas.
AGE


44

NATIONALITY


POLAND

MARITAL STATUS


Married


Certificates