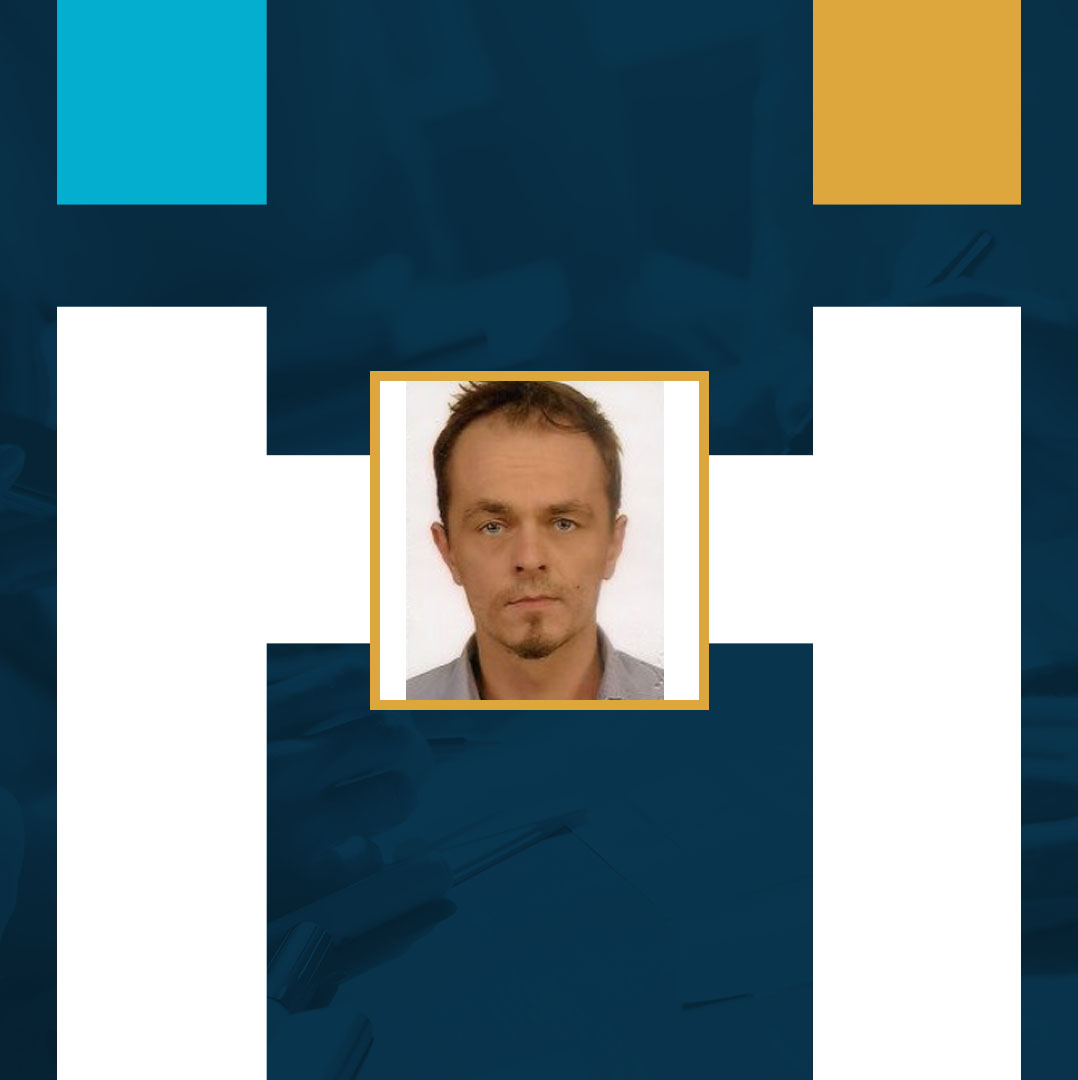 Krystian P.
Krystian has 13 years of experience as a steel construction fitter and as a supervisor. He has an intermediate command of the English language.
He has many skills after completing courses and certificates confirming his skills.
His main goal for the future is to work on offshore platforms.
He has a category B driving license and knowledge of technical drawings.

Professional experience
TOTAL YEARS: 13
ADEPT PERSONAL

- Norway

as a

Fitter/Plater
BECO BV

- Norway

as a

Mechanical Fitter
Stryvo

- Norway

as a

Fitter
GS STAALWOERKEN

- Norway

as a

Fitter
Briggs Marine

- Norway

as a

foreman
Vistal Marne

- Poland

as a

Foreman
Global Petroprojects Services AG

- Switzerland

as a

Structural Carpenter / Fitter
Energomontaż Gdynia

- Poland

as a

Foreman / Fitter
Maersk Polska

- Poland

as a

Foreman / Fitter
JS Steel

- Poland

as a

Supervisor
Work on economic activity

- Poland

as a

Construction fitter / foreman
Shipyard Repair Gdańsk

- Poland

as a

Supervisor
Energomotaż Gdynia

- Poland

as a

Fitter steel structures, offshore
Robex sp. z o.o

- Poland

as a

Fitter – locksmith with the function Foreman
Shipyard Gdynia NAUTA

- Polska

as a

Fitter steel structures
Vistal Gdynia

- Poland

as a

Fitter offshore structures
Numafa Polska

- Niemcy

as a

Locksmith
Steel fitter/ Foreman
Project for Maersk Interceptor - RAW - Raw Water System. Construction of an additional platform for winches, construction of a new one and extension of existing one walkways and handrails
Construction of excavators, connection of hydraulic hoses, work on the power mechanics, dismantling of old excavator arms and assembly of new arms
Construction of halls, roofs for luxury yachts, construction of barriers, small locksmith works
Construction of elements for the construction of production halls. Supervision over 12 employees, supervision over work performed, keeping deadlines, supervision over work safety, coordination of shipment to the construction site, control over technical drawings
Reconstruction and repair of crane barge. Supervision of employees, cooperation with the shipowner, Supervision of work and the quality of execution of work and the observance of safety rules, Supervision of construction drawings and the entrusted equipment, watch meet the deadline
Gas cutting, grinding, chamfering, parts assembly metal / steel construction, skeleton construction of small and large construction trailers / semi-trailers, Black steel

Skills
Very good knowledge of PC, Windows and programs (Office, Pajączek 5 NxG, Professional Paint Shop Pro 9.0) -
Abilities art - drawings, animations, web design and Driving license. B
English - Pre-Intermediate

Education
High School – Mechanical Technical - Mechanical technician machines and general purpose devices
- Certificate of Training in Oil and Chemical Tanker Familiarization (22.06.2017)
- Wiper Certificate (19.05.2017)
- Deck Hand Certificate (19.05.2017)
- Personal Safety Logbook - HUET + EBS, Bosiet, BOSIERT 0.5A, OLF Suplement, CA-EBS + 0.5C (31.01.2017)
- Nautical book (06.09.2016)
- The certificate of training in safety STCW 1978 (06.09.2016)
- Tacking element electrode (111) and cutting gas (oxygen) (16.03.2009)
- Hot Work (02.04.2019)
- HSSE Certificate of Traning (05.04.2019)

Others
Automotive, computers, technology, offshore, universe, book, finance, stock market, investment programs
AGE


37

NATIONALITY


POLAND


Projects Carried Out

Certificates