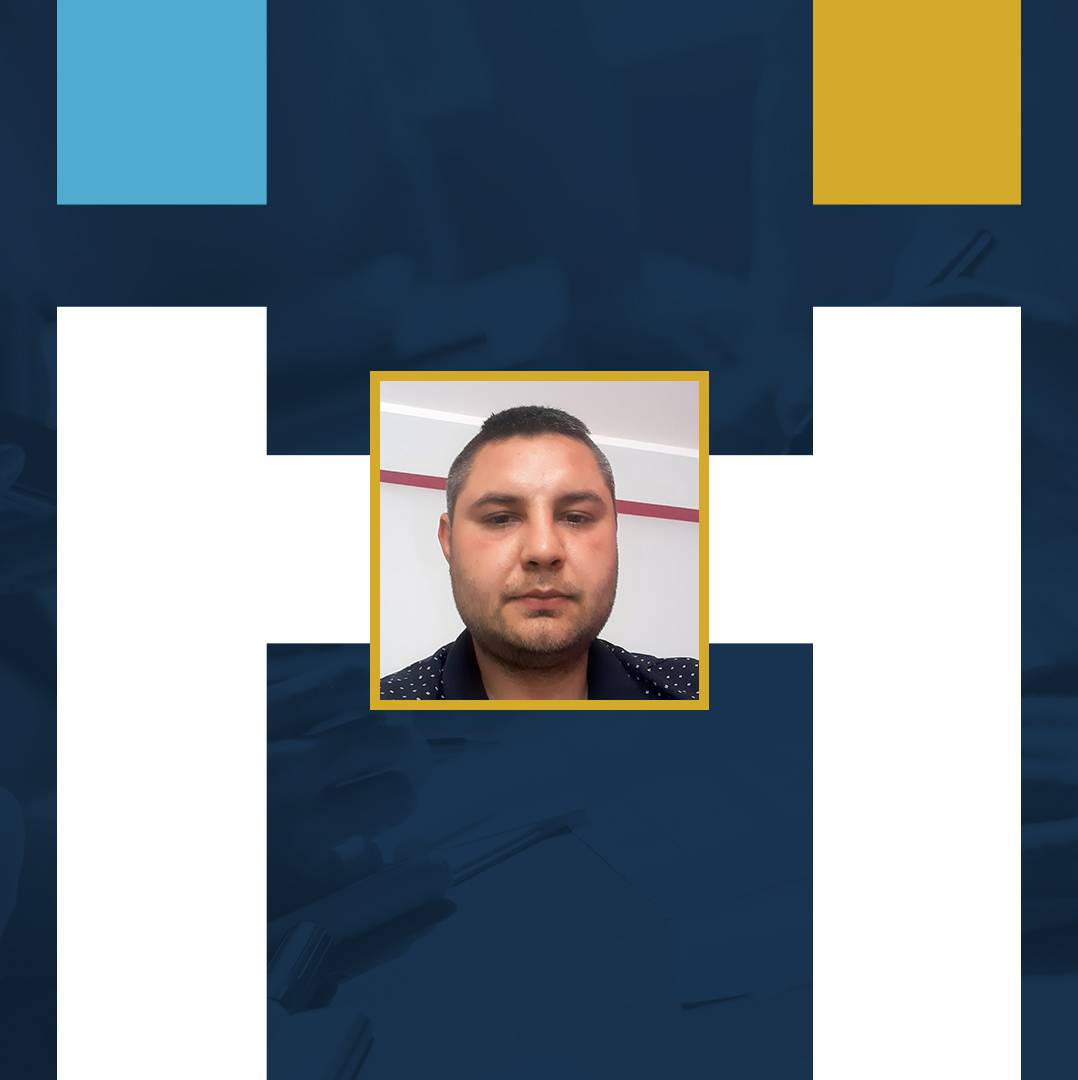 Karol R. (KR01)
Karol has 4 years of experience in creating concrete elements (components). He worked at Loe Betongelementer together with Adam Putrycz and Michał Kochanowski. In his daily work he made reinforcements, concrete walls and other construction elements in accordance with technical drawing. He replaced the leader at work when needed and made sure that all work proceeded according to the plan.
Karol is a hardworking man with a willingness to learn. He is ready to work in a factory at manufacturing concrete components but if necessary, he will be happy to help with assembly at the construction site.
He has basic knowledge of English and Norwegian to communicate at work and in everyday life.
He is motivated to start a long-term cooperation.

Professional experience
TOTAL YEARS: 4
LOE Betongelementer A.S

- Norway
LOE Betongelementer A.S

- Norway

as a

Steel fixer of components - 4 years
STEEL FIXER (PREFABRICATED ELEMENTS) / FORMWORK CARPENTER
Creating various types of walls from prefabricated elements
Operating a crane for transporting small objects
Installation of reinforcement for concrete constructions
Pouring concrete into proper forms
Performing finishing works on walls
Production of prefabricated elements in accordance with technical drawing
Welding small parts of construction
Substituting the foreman
Operating power tools

Skills
Karol is very hardworking and often stayed overtime to finish all tasks. In his work he created various concrete components. He reads technical drawing well and cares about maintaining high quality of his work. He is able to substitute a leader in the workplace when needed.
For Karol, the work in Norway itself is a personal achievement. He learned the culture and basics of the Norwegian language. He worked in one company for 4 years and there were no complaints about his work, he got a permanent contract there. He was also the deputy foreman and was responsible for the implementation of tasks in liders absence.
- Norwegian A1
- English A1

Education
Technical school - Road and bridge technician
- Category B driving license
- Crane course

Others
While in Norway, Karol plays football on weekends and goes on fishing trips with friends. He is interested in motorization and modifying cars. Karol enjoys playing and watching voleyball. Most of his free time is devoted to family, since they rarely see him. When they meet they visit the zoo and go on weekend trips into mountains.
AGE


30

NATIONALITY


POLAND

MARITAL STATUS


Married