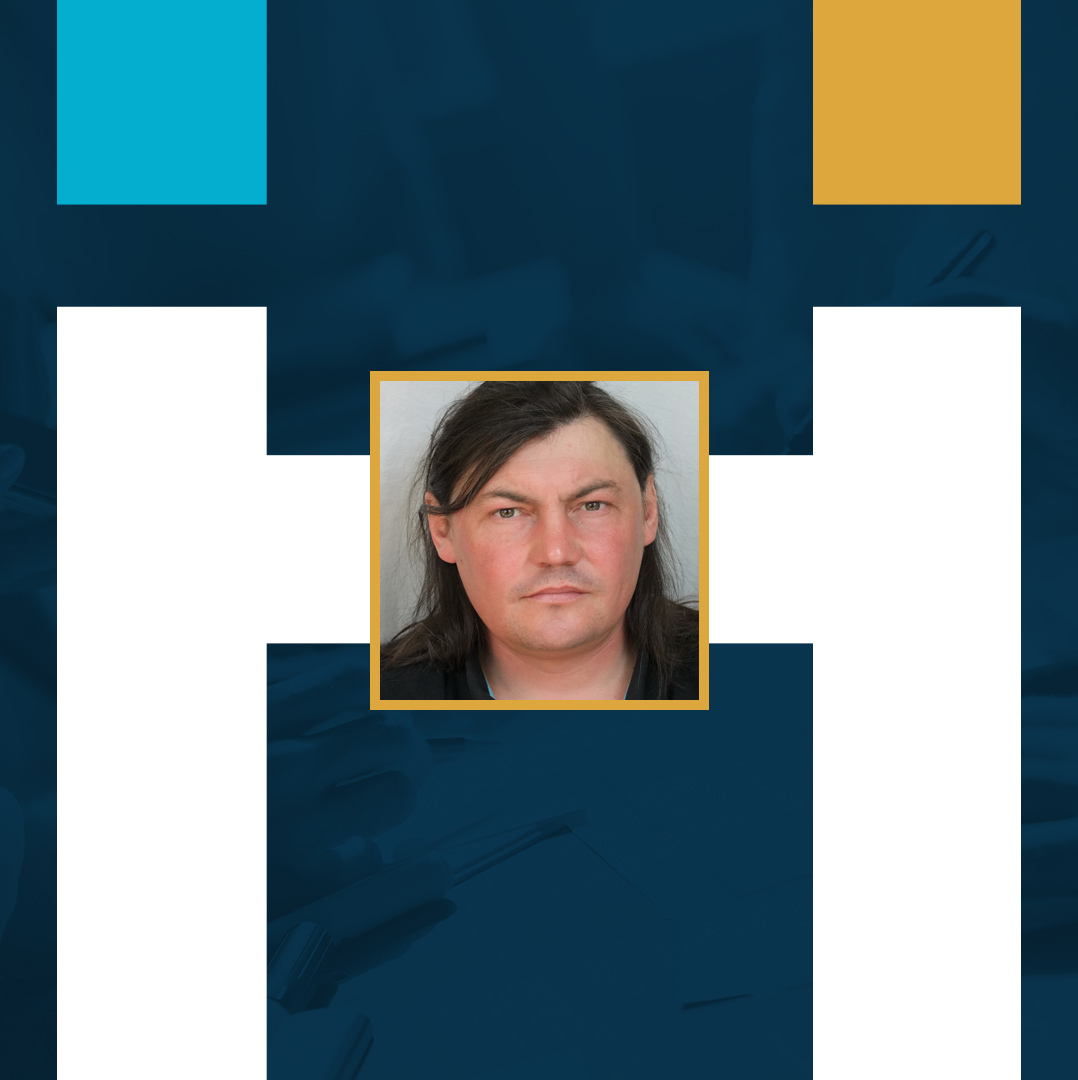 Kamil K. (KS02)
Kamil started his professional career as a furniture carpenter in 2000. He has been an excellent formwork carpenter and steel fixer for 13 years. He was working in Scandinavian countries on many projects; Bruhagen barneskole in Bruhagen, theatre Vårt in Molde and construction of estate Brunvollkvartalet in Molde for Christie & Opsahl AS and Kleive Betongbygg AS. He is a great worker, who knows the formwork carpentry like no one does. Kamil wants to work on huge projects that will allow him to gain further experience. Besides, he prefers to work on one larger project for a longer period of time instead of frequently changing workplaces. Kamil knows many formwork systems, i.e. PERI, DOKA, ULMA, HUNNEBECK. He can also do it traditionally. He has knowledge of Norwegian labor standards and OHS system as well as reading technical reinforcement and carpentry drawings. Kamil also knows how to weld and work with all power tools and construction measuring equipment (optical and electronic leveler).
Kamil demands a lot from himself at work and always does his job as best as he can. At work, he always has good relations with Norwegian foremen who praised his work on projects very much. He speaks Norwegian at level B1.

Professional experience
TOTAL YEARS in branch: 13
Sport og grontanlegg

- Norway

as a

Formwork Carpenter / concrete worker
Z.O.B. - Robert Władysław Łabuda

- Poland

as a

Formwork Carpenter / concrete worker - 3 years
Adecco Norge

- Norway

as a

Formwork Carpenter / concrete worker - 5 years
JIM - Firma Budowlana S.C. Mirosław Janusz, Leszek Makuch

- Poland

as a

Formwork Carpenter / concrete worker - 1 year
Korshamns Bygg AB

- Sweden

as a

Construction Carpenter - 1 year
TB-Bemanning AS

- Norway

as a

Interior finishing worker - 1 year
Time Personale

- Norway

as a

Interior finishing worker - 1 year
Formwork Carpenter / / Concrete worker
Installation of formwork for beams, balconies, floors and ceilings
Formwork of corridors and construction of walls
Assembly of concrete balustrades
System and traditional formwork
Formwork of foundations
Concreting proper parts of the constructions
Concrete works on 27 level building Hanza Tower
Reinforcement work of walls, ceilings, corridors and housing estate quayside
Construction of walls from steel profiles
Work at the construction site of housing estates, skyscrappers, clinic
Reading steelfixing and carpentry technical drawings
Concreting and formwork of the computer centre
Reinforcement of walls, benches and roads as a part of house estate infrastructure
Concreting and steelfixing of ceilings, floors and walls of agricultural/office building
Construction Carpenter
Construction of internal and external walls of the building
Work on projects of residential and industrial buildings
Setting framework constructions of the building and wooden roof cornices
Construction of whole houses from scratch
Building huge ceiling systems
Construction of street screens
Interior finishing worker
Construction and montage of various suspended ceilings
Work with aluminium constructions
Construction of partition walls
Painting and filling of walls
Work in accordance with technical drawing

Skills
Kamil can formwork traditionally and using Hüennebeck, Peri and Ulma systems. He has extensive experience in fixing buildings (huge facilities and small objects), as well as in constructing structures from scratch (both wooden and steel). He has experience in production and construction of wooden elements like furniture. Kamil has knowledge of welding as well. In addition, he can operate power tools and measuring devices. Thanks to his work in Norway, he knows the local labor standards and the OHS system. He reads technical drawings flawlessly. He is able to excellently organise his work and has good relations with collegaues and foremen.
During years of his work, he acquired a lot of experience and skills that allowed him to supervise the work of others. Apart from job, his beloved daughter is the apple of his eye.

Education
Vocational school - Iron-worker
Technical school - Ship equipment mechanic

Others
Kamil treats his profession as a passion, constantly trying to learn something new and striving for perfection. He spends most of his free time on additional work. When he finds time for himself, he does fishing and cycling.
AGE


45

NATIONALITY


POLAND

MARITAL STATUS


Single


Projects Carried Out

Certificates