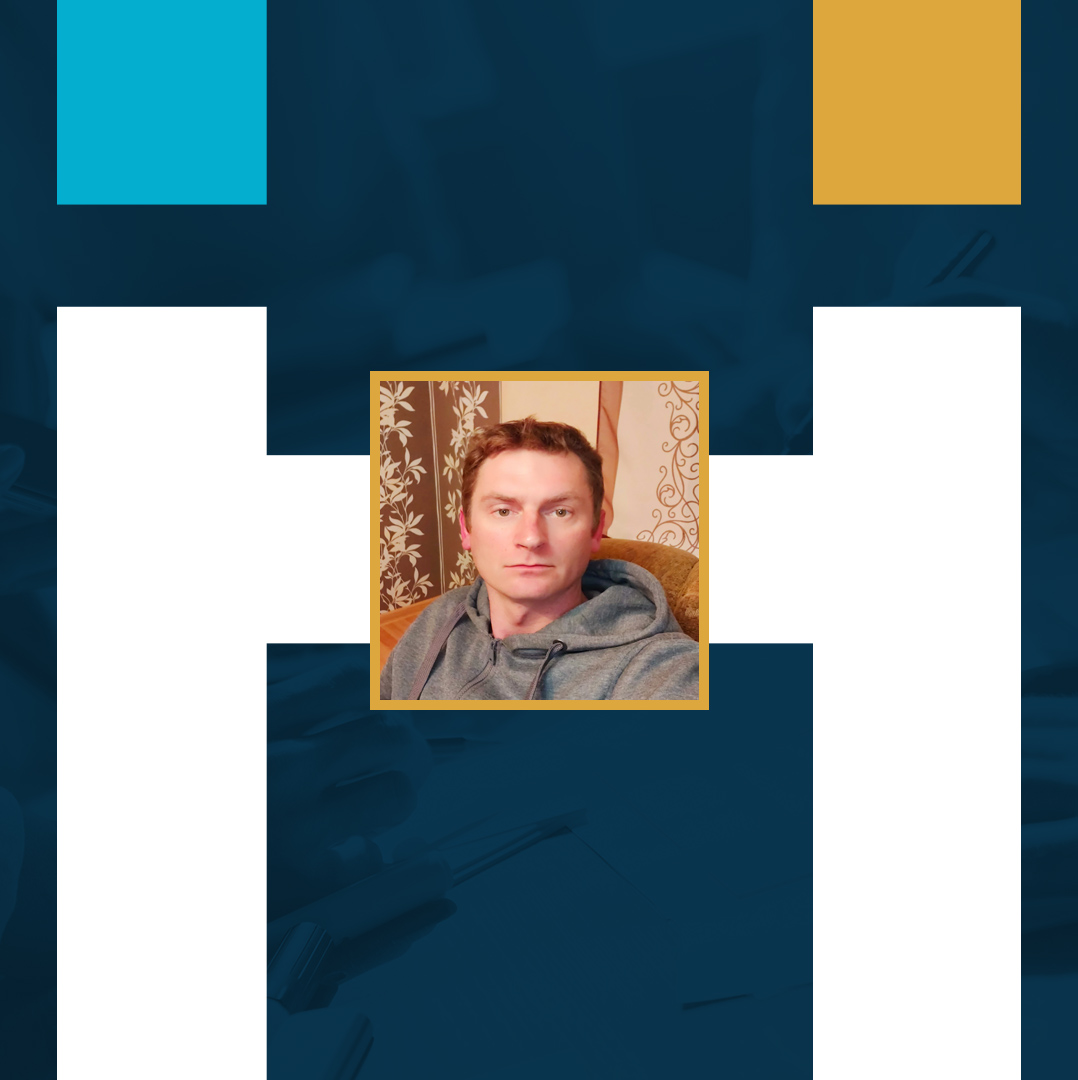 Kamil P. (KP01)
Kamil is an experienced employee with 14 years of experience as a steel fitter and welder. He began his professional career working on maintaining production movement as a fitter. His tasks included the assembly of large production equipment and ensuring their proper functioning. In his next job he dealt with building large industrial halls and assembling steel and sheet metal elements from foundations to the roof. In the Netherlands, he worked on large offshore drilling platforms. His tasks included assembling and welding of structural elements, as well as transport of platforms to barges. Kamil has the skills and course of welding electrode 111 and MIG 136. In everyday work, he also used an acetylene torch, mobile platforms and lifts for which he has permissions. He also has the skills to manage a group of employees and teamwork. He uses the technical drawing very well and has knowledge about the safe operation of power tools. Kamil is a hard-working and joyful man who tries to do his work professionally and in a pleasant atmosphere.

Professional experience
TOTAL YEARS: 14
Private orders

- Germany

as a

Railing fitter
Private orders

- Germany

as a

Railing fitter - 2 months
HFG

- Netherlands

as a

Steel fitter / Welder - 11 years
Damen

- Poland

as a

Steel fitter / Welder - 3 months
SGL Carbon

- Poland

as a

Traffic maintenance technician - 3 years
Steel fitter / Welder
Assembly and disassembly of steel structures of offshore platforms
Construction and assembly of platform bases
Transport of structural components to barges
Welding tankers, barges and dredgers
Assembly of ship hulls, basic TIG welding
Assembly of steel constructions and tin production halls
Traffic maintenance technician
Assembly of production machines
Conservation of production equipment
Carrying out ongoing device repairs
Daily checking of the correct functioning of the machines.

Skills
Kamil has extensive experience in assembling steel structures and welding. In his work he dealt with the assembly of small elements such as balustrades and metal stairs, but also those large such as offshore drilling platforms. In his career he also worked on the construction of industrial halls from the ground up to the roof. Another strong point of Kamil is welding MIG 136 and electrode 111. In addition, he can basically weld TIG 141. Has the skills to operate handling equipment and forklifts. In his work, he used an acytylene and propane-butane burner on a daily basis.
Kamil participated in the implementation of oil rig projects and bases for platforms, including BorWin alfa, York, Breagh alfa, Clipper south, F3-FA, Borwin, Hejre, HelWin beta, Valemon, Gina Krog, Alba B3, Culzean WHP, CPF and ULQ, Peregrino for world oil companies, e.g. Statoil, BP, Nexen, Dong Energy, Equinor, MAERSK.

Education
- Welding courses 111 and 136
- Low-speed mobile lift platforms qualification certificate

Others
Kamil bought an old house and in his spare time performs all repairs around the house such as building insulation and drainage. He helps his father a lot, e.g. by repairing a furnace that he welded using the TIG method. In addition, he is interested in electronics, likes to disassemble and assemble devices and make minor repairs. He likes to spend evenings with his wife relaxing in front of the TV.
AGE


35

NATIONALITY


POLAND

MARITAL STATUS


Married


Projects Carried Out

Certificates