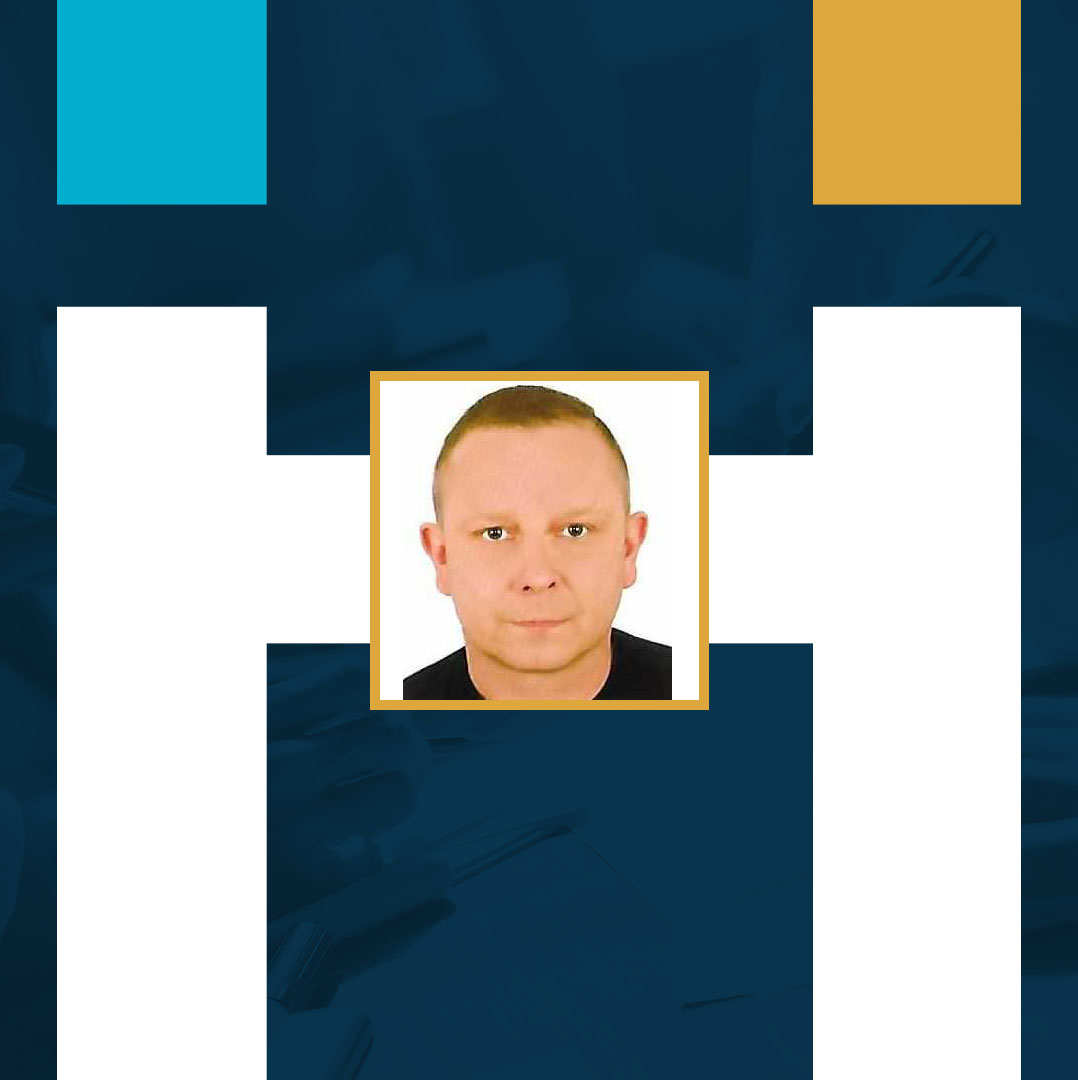 Grzegorz (GW01)
Grzegorz is a steel construction fitter with over 11 years of experience. He has worked on many projects in Poland and Great Britain. In his work he has carried out many hall projects such as Castorama/JYSK and worked on prefabricated elements in bridge construction. In his work he learned to read the technical drawing very well and to weld with MIG/MAG and electrode. During his years of work, he was sent to China as a steel construction fitter for shipbuilding and connecting cable tracks. Grzegorz is authorized to operate cranes. In his work, he also operated forklifts and moving platforms (trolleys). He reads the technical drawing very well and has practical experience in cutting with an acetylene/oxygen and propane/oxygen burner. He also has the ability to work under stress and work independently without supervision of his superior. He performs his work at a high level in accordance with the assumptions and objectives of the company in which he works. Grzegorz did not document his work with photographs.

Professional experience
TOTAL YEARS: 11,5
Kolektor Weltech

- Poland

as a

Welder
Kalmet

- Poland

as a

Welder - 1 year
BALTEC MARINE

- Poland / China

as a

Steel fitter / welder - 6 months
ENERGOMONTAŻ ŚWIĘTOCHOWICE

- Poland

as a

Steel fitter / welder - 2 years
CAIRNHILL STRUCTURES LTD

- Scotland

as a

Steel fitter / welder - 3 years
QUINTO

- Poland

as a

Steel fitter - 1,5 year
HARRY PEERS STEELWORK LTD

- Great Britain

as a

Steel fitter - 3 years
MOSTOSTAL

- Poland

as a

Steel fitter - 1,5 year
STEEL FITTER / WELDER
Work on bridge prefabricated elements
Assembly of Castorama / JYSK halls
Accurate work with the technical drawing
Assembly of steel beams and sheets
Welding of structural elements by MIG / MAG method and electrode.
Torsion of steel elements with screws
Connecting cable trays for welders
Cutting out elements of the structure with a burner

Skills
Grzegorz is a very good steel structures fitter and welder. In his work he perfectly uses electrode, Mig/Mag welding and gas torch cutting. Additionally, in the past, he was involved in finishing the interiors of apartments, i. e. installation of suspended ceilings, gypsum walls and flooring. However, he prefers to work with steel structures. It gives him more satisfaction.
For Grzegorz, the greatest personal achievement is that he goes to work with a wide smile. He likes his work very much. He enjoys building steel structures from the ground up and watching as the structure becomes a great whole. The finished construction is proof of his hard and rewarding work.

Education
Vocational school - locksmith
- Welding course
- Course of operation of handling equipment (overhead travelling cranes)
- Driving license category B

Others
Grzegorz is a lover of fishing and in his free time he enjoys relaxing by the water. When fishing, it is not important for him to catch a fish, but to stay in the open air surrounded by water. In the past, he played in a football club as a defender, but suffered a knee injury.
AGE


40

NATIONALITY


POLAND

MARITAL STATUS


Married