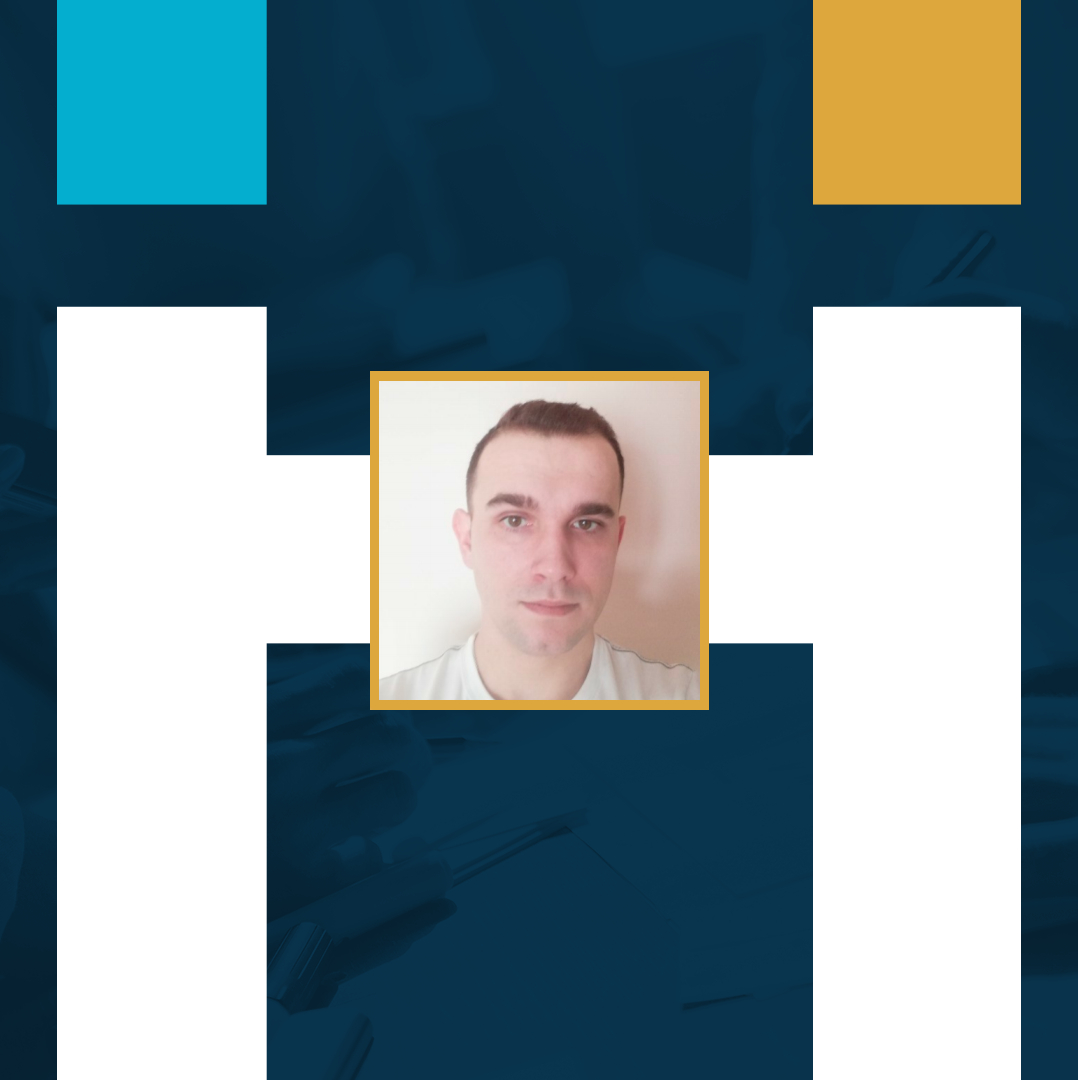 Dawid (DR01)
Dawid is paver and interior finishing worker with 7,5 years of experience in the industry. Beginnings of his career started in Poland – he used to perform works with his unckle. Dawid used to perform interior finishing works and lay paving stones. Then he was working as a paver in Bud Bet company for 4 years. He dealt with laying curbs, paving stones, granite he also dealt with operating loader and cutting asphalt machinery. During various projects Dawid was concerned with sewer and outflows networks building. During a work in Great Britain Dawid used to perform windows installation and interior finishing works. He was performing painting works, he was fitting windows, doors and cartonplaster walls. He used to also working in Norway as a paver and stone worker on harbour project in Tromso. During this project his tasks were laying paving stones, curbs and stones slabs.
Dawid can speak english on B1 level and german on A1 level. He is able to read technical drawings and has positive references from previous employers.

Professional experience
TOTAL YEARS in branch: 7,5
Kleentech

- Ireland

as a

Interior finishing worker
Kleentech

- Ireland

as a

Interior finishing worker - 4 months
Via Personal

- Norway

as a

Paver - 1 month
Match Bemaning

- Norway

as a

Paver - 8 months
PAW BUD

- Poland

as a

Interior finishing worker - 8 months
Jobzone

- Norway

as a

Paver - 5 months
Station House Hotel

- Great Britain

as a

Kitchen helper - 6 months
Monster Joinery

- Great Britain

as a

Windows fitter - 10 months
Bud-Met

- Poland

as a

Stone worker - 4 years
Bud-Mal

- Poland

as a

Interior finishing worker - 8 months
Paver
Laying the edging, curbs, paving, granite
Preparation of the substructure and troughs
Operating of the asphalt saw, compactor, loader
Performing road works
Working as a driver
Building drainages, sewers and outflows
Windows fitter
Fitting of windows and doors
Power tools operation
Old glass replacements
Interior finishing worker
Painting and plastering of walls
Installation of partition gips walls
Performing tiling works
Performing general construction works

Skills
In construction industry Dawid feels the best as a paver. In this profession and teamworking he works with the greatest satisfaction. He has also interior finishing skills. Windows and doors installation, painting, filling and cartonplaster walls fitting are his strengths. In summer time, when atmospheric conditions allow, Dawid works as a paver, while during the winter he gains the interior finishing skills.
Dawid during his work in Poland was a construction leader. He was menaging and overseeing work of his team. He desires to continue learning and gaining experience in other countries to be an even better worker. During his career he was leading a work on large objects, he can read technical drawings well and he is able to speak english communicative, therefore he can deal with working abroad.

Education
General secondary school - humanistic profile
Dawid was gaining experience during on construction projects for many years.
He has not courses in paper version.

Others
Dawid enjoys playing video games like FIFA, Call of Duty etc. in free time. Otherwise he cares about his physical condition – he attends to fitness and gym. Dawid has little free time, because he spends the time on building his own house. He tries to hang out with his friends, because he doesn't want to lose good relations with them.
AGE


29

NATIONALITY


POLAND

MARITAL STATUS


Single