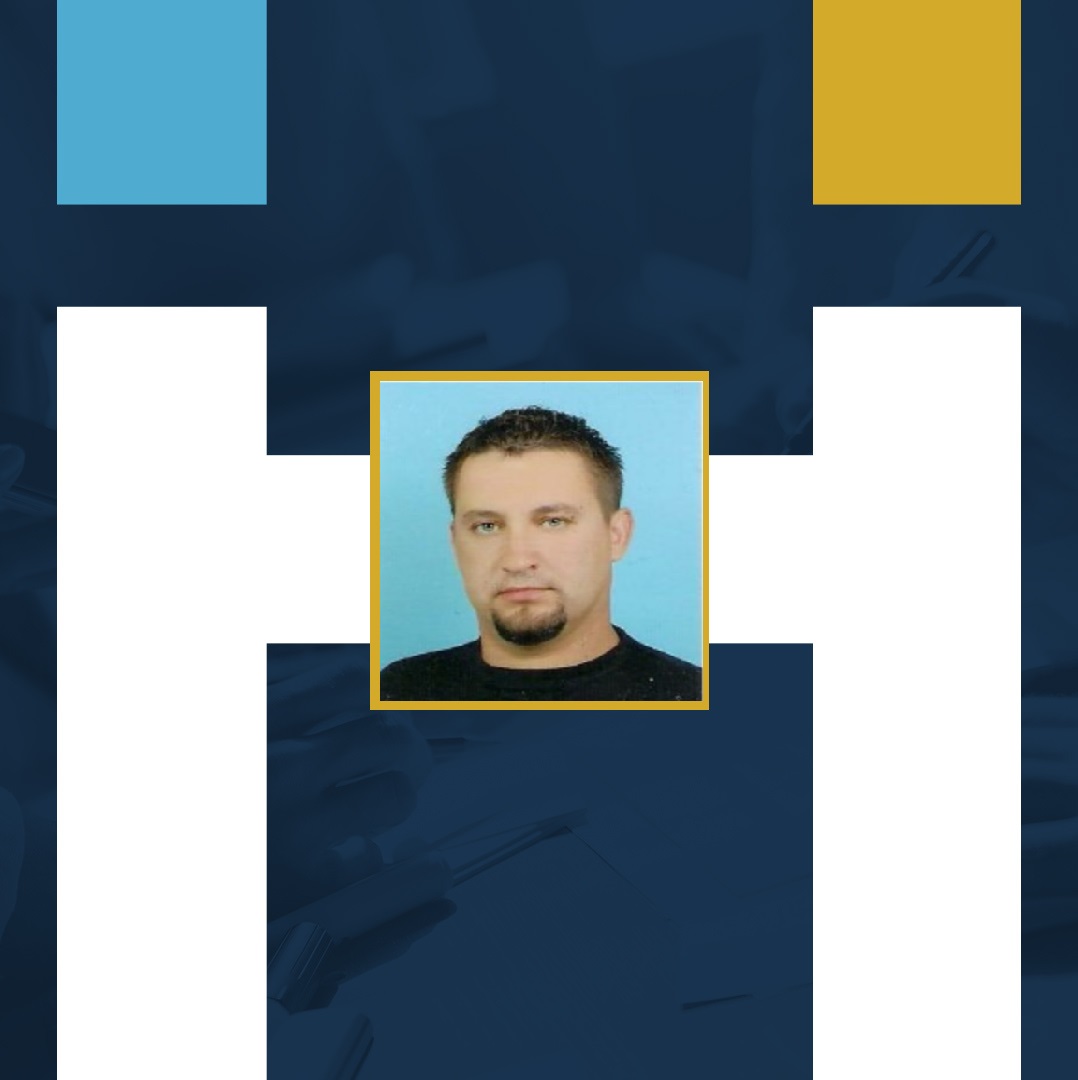 Dawid J. (DJ01)
Dawid has 8 years of experience in the construction branch, including 6 years in his own construction services. He specializes in various construction works, such as wall assembly, reconstruction and extension of buildings, construction of floors and wooden terraces. He is also a great roofer, he can make roof coverings from tiles, metal sheets and heat-welded roofing felt. In addition, he has experience in interior finishing works, ventilation assembly and plumbing works. He is a communicative and friendly person who puts strong emphasis on good relations with colleagues. Projects he participates in are always made with proper diligence and precision.

Professional experience
TOTAL YEARS in branch: 8
Hildebrandt Sprl

- Belgium

as a

Construction carpenter / Roofer
Own construction services

- Belgium

as a

Construction carpenter / Roofer - 6 years
JW.J.PORTER &CO. Lisburn

- Northern Ireland - 1 year

as a

Finishing worker
Kingsway Buildiing & Painting Contractors Belfast

- Nothern Ireland

as a

Finishing worker - 1 year
Construction carpenter / Roofer
installation of various roofing materials
Modernization and reconstruction of buildings
Facade assembly
Construction and assembly of internal and external walls
Construction of wooden terraces
Fitting of wooden floors
Installation and replacement of windows and doors
Construction of wooden roof structures
Making roof coverings from tiles, sheet metal and heat-welded roofing felt
Installation of insulation boards
Installation of ventilation
Plumbing work
Finishing worker
Installation of facades and fibre-cement panels
Assembly of drywall
Installation of interior walls
Insulating buildings with wool and insulation boards
Painting interior and exterior walls

Skills
Dawid is doing great with all kinds of construction works, such as: reconstruction of buildings, facade assembly, wall construction, construction of wooden terraces, construction and installation of doors and windows. He has also been working as a slate roof worker. He is a good roofer, capable of building roof structures and creating roof coverings. He is able to perform both internal and external finishing works. He can do installation of ventilation and plumbing works as well. He also has the knowledge of the construction market and service of construction machinery such as excavator and loader.
He built an impressive structure of cedar wood, which is a heavy material for processing, on his own. He is proud of having achieved this success with his own hands, and the effect of his work was also appreciated by other specialists.

Education
Master degree - Family Studies
- SEP 1kV course (Polish electric permissions)
- driving licence category A, B
- operating of backhoe loaders
- Reading technical drawings
- Producer training
- Safety training certificate and Tank training certificate for the transport of petroleum products, chemicals and liquified gas
- Velux and Fakro training- assembly of roof windows
- Creaton training- assembly of ceramic tiles
- Pruszczyński and Budmat training- Roof sheets
- Euronit training- roof tiles

Others
Dawid is interested in motorbikes and likes to ride them himself - he owns a Honda motorbike. His second passion is water sports and doing little repair works at home. Dawid is also a sailor. He has a Junior Sailor Certificate, a training certificate for crew members with assigned protection duties and Training certificate in the field of ship security.
AGE


42

NATIONALITY


POLAND

MARITAL STATUS


Married


Projects Carried Out

Certificates