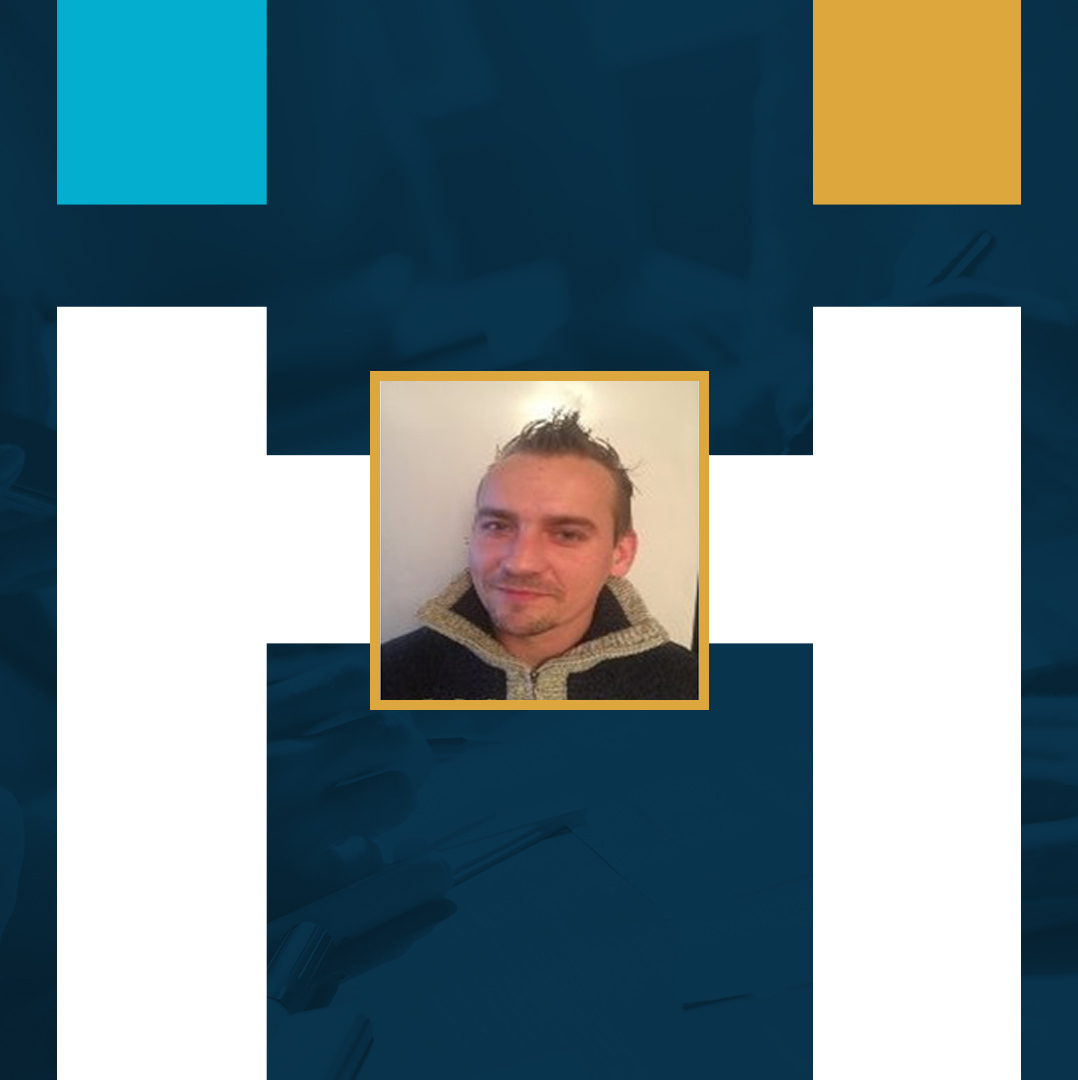 Daniel (DG01)
Daniel is a very experienced construction worker. He has 20 years of experience in the construction branch, including 15 years as a construction carpenter. He knows woodworking very well, he perfectly creates and assembles wooden constructions of walls and roofs. He is able to make and install various wooden elements. In addition to carpentry work, he is really good in roofing works such as creating roof covers or insulations, as well as in the finishing works. Daniel has extensive knowledge of the building materials, he knows what kind of material he should use to achieve the effect of the highest quality. His another asset is the excellent ability to use and maintain carpentry machines and tools, e.g. saws, milling machines, and jigsaws. He feels great working in a team but he also does very well as an independent employee. He is a diligent and precise worker. He has also a Norwegian tax number.

Professional experience
TOTAL YEARS in branch: 15
Private construction services

- Norway

as a

Construction carpenter
Flexy Bygg og Ventylasion

- Norway

as a

Construction carpenter / Roofer - 3 years
Municipal office

- Poland

as a

Construction carpenter - 1 year
Develop System

- Poland

as a

Construction carpenter - 1 year
Own construction services

- Poland

as a

Construction carpenter - 5 years
Clima Tekk, Uniflex No

- Norway

as a

Roofer - 1 year
Babemaning Rode

- Norway

as a

Roofer - 1 year
Budlex, Marbud

- Poland

as a

Roofer - 3 years
Construction carpenter
Processing of the sawn wood
Creating wooden walls and roofs constructions
Installation of wooden elements
Formwork assembly
Installation of the prefabricated elements
Operation and maintenance of carpentry tools and machinery
Sawing, boring and milling wooden parts
Impregnation of materials
Selection of suitable connecting elements, e.g. carpentry fasteners, nails, hangers
Choosing the proper type of building material
Professionally tiles laying
Supervising the work of others
Roofer
Creation of roof coverings from ceramic tiles, sheet metal and heat-welded roofing felt
Creation of sheet coverings to wooden elements
Installation of gutters
Processing of windows and chimney
Insulation of roofs and ceilings
Calculations and dimensioning of the roof elements
Selecting right tools and elements based on the construction plan
Reading the technical drawing

Skills
Daniel is great at carpentry, especially construction work. He can make and assemble various wooden elements, from small windows to roof constructions. He knows the formwork and finishing works (installation of plasterboard walls, suspended ceilings, partition walls). He is a great roofer, he can create coverings made of sheet metal, tiles and roofing felt. He has knowledge of the operation and conservation of carpentry machines and tools. He has extensive knowledge of building materials.
He worked for the largest construction company in Sweden, he performs complex tiling works. He was a foreman at a construction site. He is pleased with the course of his work and that his clients are satisfied with his work

Education
Technical school - Construction worker
- Floor tiler course
- Forklift course
- Painting course

Others
He has been a bodybuilder for 12 years, he is also a great swimmer, he swam in the Olympic section in the butterfly style. In addition, he is an avid fisherman.
AGE


39

NATIONALITY


POLAND

MARITAL STATUS


Single