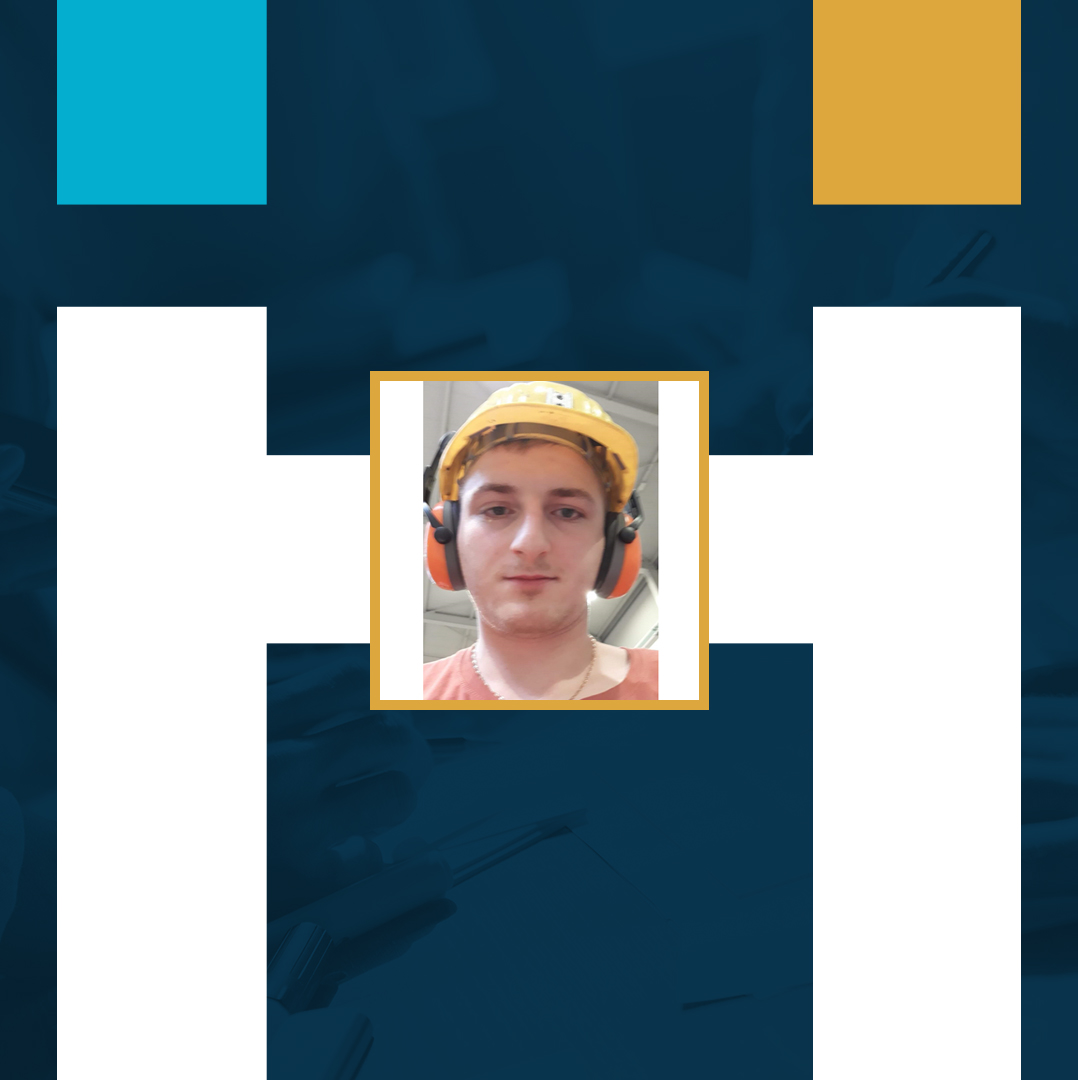 Damian Ś. (DŚ01)
Damian is a steel fixer and formwork carpenter with over 3 years of experience in the industry. He started his professional career in Austria on constructing a residential building. He conducted the construction from foundation up to the roof. He then worked in Multiserwis company in Germany where he constructed bridges and tunnels, as well as created components for tunnel construction. Damian feels very good at both carpentry and steel fixing, operates reinforcement binding pliers with ease and reads technical drawing well. He speaks English on B1 level, therefore he communicates with employer and co-employees freely. Damian has a B+E category driving license and will soon pass an exam for category C. He has started a course for C+E category as well. He is a young and ambitious person with a willingness to develop. What motivates him to work is acquiring new skills and seeing clients satisfied with his job. He eagerly works in a team and cares about relationships with colleagues. He is a loyal employee in an excellent physical shape who is willing to start a long-term cooperation with a company.

Professional experience
TOTAL YEARS: 3
PRIVATE ORDERS

- Poland

as a

Formwork carpenter / Steel fixer
PRIVATE ORDERS

- Poland

as a

Formwork carpenter / Steel fixer - 6 months
MULTISERWIS

- Germany

as a

Formwork carpenter / Steel fixer - 2 years
PRIVATE ORDERS

- Austria

as a

Formwork carpenter / Steel fixer - 6 months
FORMWORK CARPENTER / STEEL FIXER
Assembling components for tunnel construction
Using technical drawing for carpentry and steel fixing
Knowledge of PERI, DOKA and ULMA formwork systems
Constructing highway tunnel in Germany
Constructing railway bridges in Germany
Repairing and renovation of bridges
Assembling reinforcement
Using manual tools for reinforcement assembly

Skills
Apart from being experienced in steel fixing and formwork carpentry, Damian knows how to work with components. He was creating those for bridge construction on his job in Germany. He is in the process of acquiring category C and C+E driving license. As an employee he readily undertakes new challenges and cares about his personal development. He can construct wooden formwork and metal reinforcement, he performs concreting jobs as well. He is a fast learner and quickly adapts to working in a team.
Damian is satisfied with his work in Berlin where he worked on constructing a bridge. He performed formwork carpentry for 6m high walls and made sure the construction is stable. It was a difficult but rewarding job with an impressive result. Damian enjoys seeing effects of his work and that gives him further motivation.

Education
Academy of Cracow - Bachelor's degree in Management
- Backhoe loader course
- B+E category driving license
- Ongoing course for C and C+E category driving license

Others
Damian runs a small winery near his home. He owns half a hectare of land with vines. He inherited a passion for winemaking from his grandfather whom he often helped as a child. He spends free time with his wife and little daughter.
AGE


26

NATIONALITY


POLAND

MARITAL STATUS


Married


Projects Carried Out