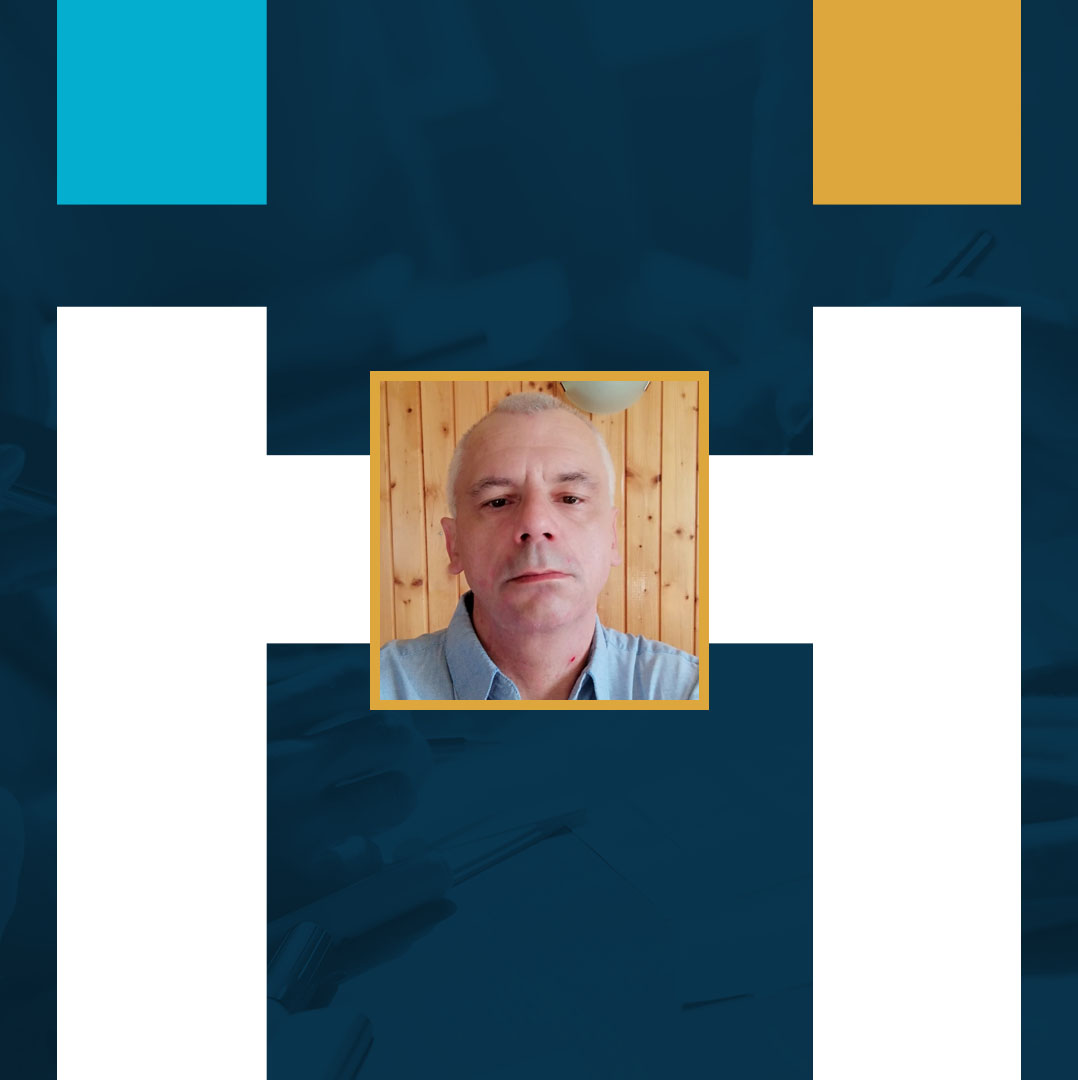 Bogusław (BK02)
Bogusław is a worker with extensive experience in the electrical and automatic industry. He has performed professional electrical works for over 15 years, futhermore he was helping his father in this kind of tasks in his early years. Apart from electrical experience, he also worked as a crane engineer, database administrator and IT specialist. He even had his own business, which performed jobs like construction and repairs of electrical installations, assembly of control boxes and connection/preservation of refrigerating devices. He has knowledge of various types of electrical and automatic systems: he worked with military installations, pharmaceutical facilities, machine systems etc. As a crane engineer, Bogusław was installing and servicing self-erection cranes as well as performing repairs of electrical and mechanical systems. Work in the IT industry taught him important digital and computer skills.
Bogusław is always very engaged in work, mainly due to fact, that electricity and automation are his passion. He likes to operate on different and often difficult systems. He speaks English at level B1.

Professional experience
TOTAL YEARS in electrical branch: 15
Weegree

- Belgium

as a

Electrician
Weegree

- Belgium

as a

Electrician - 1 month
Own services

- Poland

as a

Electrician - 7 years
MDEM

- Poland

as a

Electrician - 3 months
Arcomet Airtek Crane

- England

as a

Crane engineer - 6 years
Cowley Electrical LTD

- England

as a

Electrician - 1 year
Polcard S.A, TCH Systems, Take Service

- Poland

as a

Database Administrator, IT specialist - 11 years
Supplementary military service

- Poland

as a

Electrician - 2 years
Bio-lab

- Poland

as a

Electrician - 2 years
Electrician
Assembly control boxes for industrial processes
Construction and repair of electric installations
Connection of domestic installation to public line
Connection, repairs and preservation of refrigerating devices
Installation of air-conditioning system
Assembly control boxes for advanced mechanical stage
Connection of machines and devices to BMS section, power cable and low voltage cable for control
Connection of machines and production devices: pumps, fans, motors
Construction and preservation of electric system in a military environment
Construction of electric installation in new production room for pharmaceutics factory
Crane engineer
Installation and derigging of self-erection cranes, Arcomet and Potain
Service and maintenance of crane
Repairs of electrical and mechanical systems of cranes
Technical support for customer
Database Administrator / IT specialist
Administration of Oracle databases
Administration of Windows NT and Lotus domain
Assembly of computers for customer
Installation and configuration of software
Helpdesk for customers

Skills
Bogusław is experienced and skilled on the electric and automatic field. He is able to perform almost any electric type of work, basic connections of cables as well as repairs of huge complex systems. He can operate control cabinets, stage automation in theaters, read and interpret automation patterns. He is great in various pneumatical and hydraulical systems of industrial automation. He worked on 240V, 415V, 1 and 3 phase and low voltage cables. He has knowledge of operation of the cranes and extensive IT skills. He knows Autocad Solidworks and is able to work in accordance with technical drawing.
He has great satisfaction from every system he constructed. Almost any system and installation made by Bogusław works very well. He often takes up the challenge and always performs projects with high quality and aproval.

Education
Technical school - Electrician skilled in electrical machines
- Service and assembly of cranes
- Working at height course
- Gotha crane rescue training
- EM2 course

Others
He likes to program controlers and drivers in his free time. He is interested in green energy, especially in using solar panels nad wind turbines in practical house environment.
AGE


50

NATIONALITY


POLAND

MARITAL STATUS


Single


Projects Carried Out

Certificates