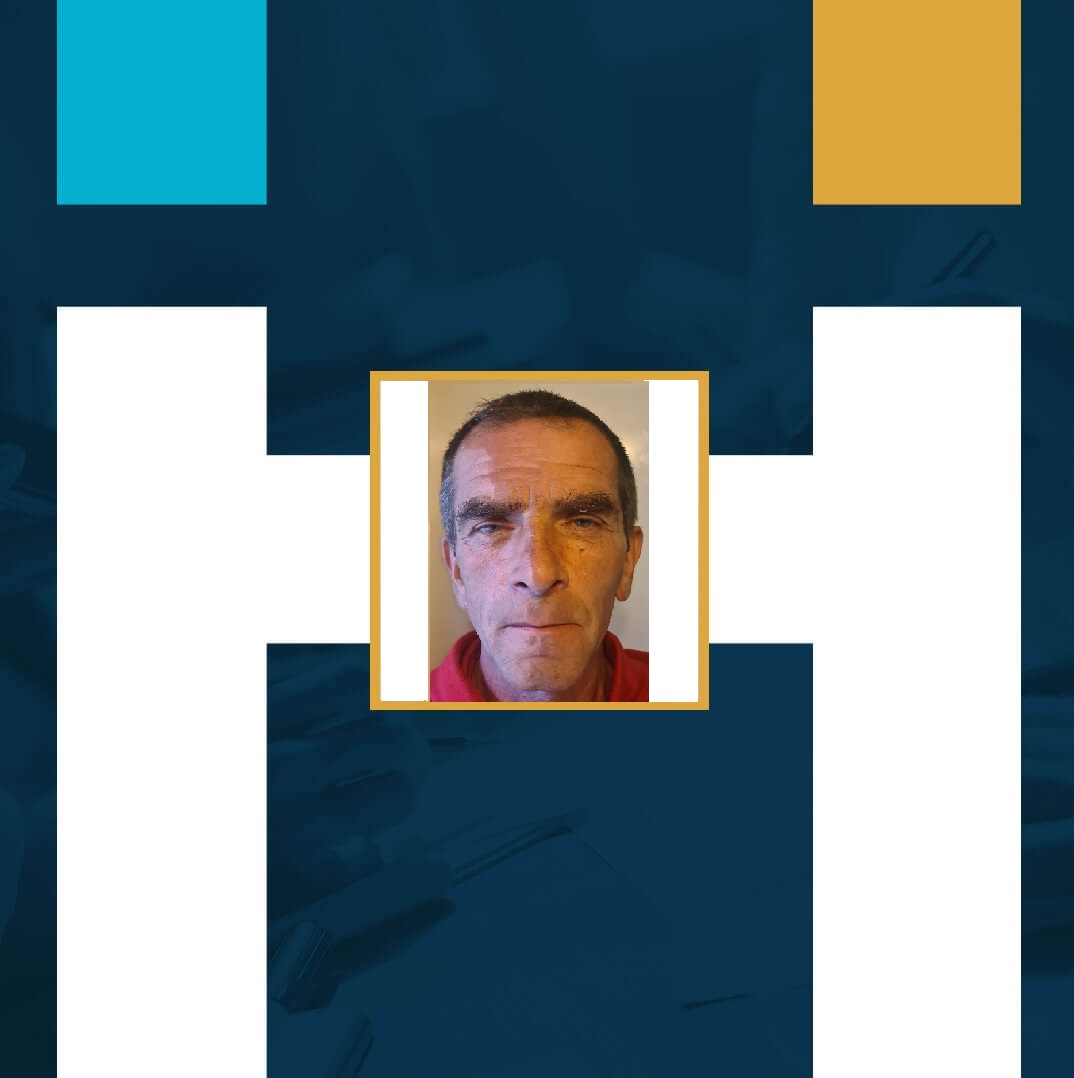 Bogusław (BB01)
Bogusław is a construction worker with many years of experience. After graduating from construction school, he worked in a coal mine. He has been performing various construction works for a long time. He has excellent skills due to experience both in assembling reinforcements and erecting concrete structures, furthermore in finishing works in apartments. He has been working as a paver for over 10 years. He has positive recommendations from an employer with whom he works. He is considered a reliable employee, without addictions and reliably performing his duties. He gained his professional experience only in Poland. He gained his other experience in the construction industry after work as a miner on private orders.
Bogusław is licensed for aerial work platforms and scissor lifts. He is a calm person and likes to work in a team. He is a stable employee and appreciates work in a reliable company for a long period of time.
Bogusław likes to work and this is the most motivating factor for him. He doesn't like just sit back and do nothing. He even takes care of his garden plot in his spare time.


Professional experience
TOTAL YEARS in branch: 33
BETON-COLOR

- Poland

as a

Paver
BETON-COLOR

- Poland

as a

Paver - 3 years
P.R. B TERMAL

- Poland

as a

General construction worker - 3 years 3 months
TECHPROBUD Sp. z o.o

- Poland

as a

Paver - 4 years 2 months
MZZL Zakład Budżetowy

- Poland

as a

Caretaker - 12 years 5 months
Barbórka-Gwarek

- Poland

as a

Miner - 7 months
Handlowa Spółka Cywilna Centrum

- Poland

as a

Bricklayer - 6 months
EMES - Mining Service

- Poland

as a

Miner - 2 months
KWK Sosnowiec

- Poland

as a

Miner - 8 years
Politex

- Poland

as a

Carpenter - 1 year
PAVER
Laying curbs, edges and paving stones
Preparation of the area for laying construction material
Gardening
Instalation of electrical cables
Planning of daily work
Working in a team of 5 pavers
Work on paving stones, palisades, concrete elements
General construction worker
Thermal insulation, sandblasting and painting of steel structures
Installation of window doors
Performing basic bricklaying works
Installation of electrical cables
Connecting electrical installations - without authorization
Painted and hand putty inside the apartments
Performing building insulation works
Assembly of reinforcements, formwork and concrete pouring

Skills
Bogusław has a wide range of construction skills. In the past, he was involved in reinforcement, bricklaying and interior finishing works. The scope of work included painting, puttying and installation of doors and windows.
For 7 years he has been involved in paving and gardening works. In his current work, he also deals with the arrangement of electrical installation for the assembly of gates and fences.

Throughout his professional career, Bogusław performed his work reliably and to the best of his ability. He cared about relations with his employees and the employer, which is why he has many friends. He tries to show others that he is a valuable employee and that he can perform his work of the highest quality.
Thanks to his experience, he can perform many different jobs and, if necessary, he can support other employees in the implementation of works.

Bogusław does not use foreign languages.


Education
Construction School Complex - Technologist of finishing works
- Qualifications for aerial work platforms and scissors
- Driving license categories B and C


Others
Bogusław has recently come to love hiking in the mountains. He also enjoys riding a bike and visiting monuments. Traveling, visiting new, interesting places, this is how he likes to spend his free time the most.
Bogusław has a garden plot and a small orchard (over 20 trees), he also has flowers and shrubs, so he takes care of the garden. There is always something to do on his plot, so he does not complain of boredom.

AGE


58

NATIONALITY


POLAND

MARITAL STATUS


Single