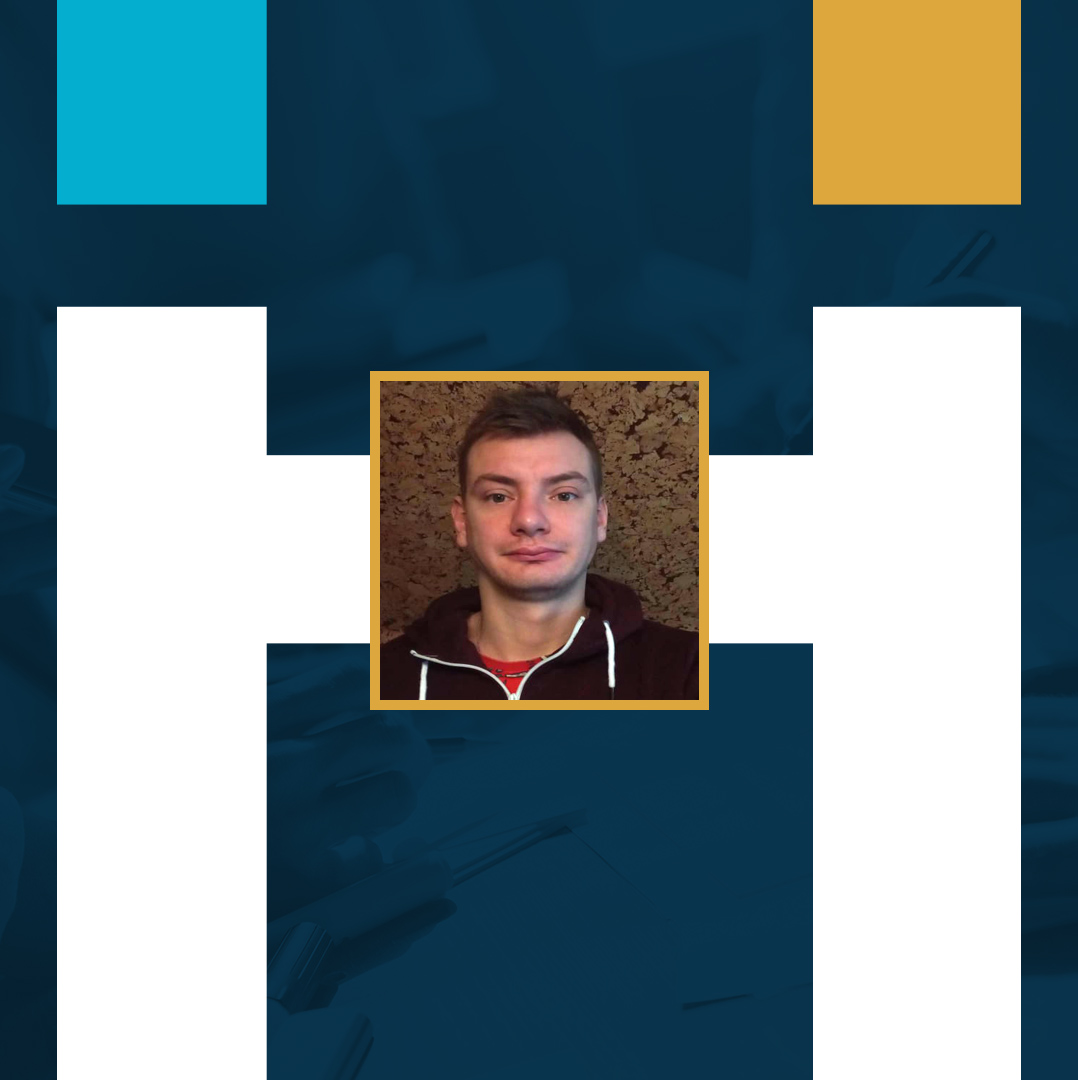 Bartłomiej (BK01)
Bartłomiej has 9 years of experience as a welder and fitter. He worked on many interesting projects such as power plant construction, welding of the construction of a large bridge, assembly and welding of railway wagons. He reads technical drawings and also has extensive experience in the fitting and welding of smaller elements, such as garage doors - over 2,5 year of experience, stoves and balustrades. Bartłomiej operates the crane very well, furthermore, he knows how to cut using segment knives and electric saws. He always works very efficiently, even in the late evening hours. He assimilates the knowledge very quickly, because of that, he was rapidly engaged to more and more advanced projects. He is also a very open and positive person, he likes to work in a group and constantly undertakes new challenges. He owns a Europass.

Professional experience
TOTAL YEARS in branch: 9
Brandents

- Norway

as a

Welder
ilimTimber

- Germany

as a

Welder / Fitter - 2 years
Forbis

- Poland

as a

Welder / Fitter - 2 years
Elektrownia Kozienice, TNS, Mostostal

- Poland

as a

Welder - 2 years
ZNTK, Krismar, PESA

- Poland

as a

Welder - 1 year
3T Lublin, Metalbud

- Poland

as a

Welder / Fitter - 1,5 year
Welder
Welding of wagons and other elements of the train
Welding of the new trams
Laying, fitting and manufacturing of metal components
Welding combustion tunnels li>
Welding lifts and furnaces for aluminum smelting
Welding the bridge structure
Ironworking li>
Working according to technical drawing
Welder / Fitter
Installation of garage doors
Welding and assembly of railings, crates
Cutting of the material using electric saws, hand shears and segment knives
Welding of manhole covers li>
Performing tolerance tests to check weld quality
Welding elements for a power plant
Ironworking li>
Assembly of metal and steel elements
Mig Mag Tig welding

Skills
He can weld and assemble many various metal elements: balustrades, stoves, pipes, manholes, elevators, crates. He has extensive experience in installing garage doors, including ``Wiśniewski garage doors``. He can weld and assemble huge elements such as a bridge, power plant, train elements. He can operate the crane, electric saw and segment knives well. He knows how to welding with 135/136/138/111 methods, also he has experience as a ironworker. He knows a lot about welded joints and he is able recognize their quality.
He worked on the construction of strategic objects: power plants, bridge (Łazienkowski Bridge, crucial to communication). While working, he learned how to assemble huge elements, which was a really big challenge. Bartłomiej assimilates knowledge very quickly, thanks to that he knows about welds very well.

Education
Technical school - Mechanic: construction and repair of motor vehicles
- Hook course
- Technical drawing course
- Europass
- Forklift course
- Crane operating license
- Welder course (135, 136)

Others
Bartłomiej likes to spend time playing football and volleyball. His favorite foodball team is Juventus Turyn. He loves to travel, his favorite destination is Spain, due to open people and a warm climate. In addition, he is a film connoisseur.
AGE


28

NATIONALITY


POLAND

MARITAL STATUS


Married


Projects Carried Out

Certificates