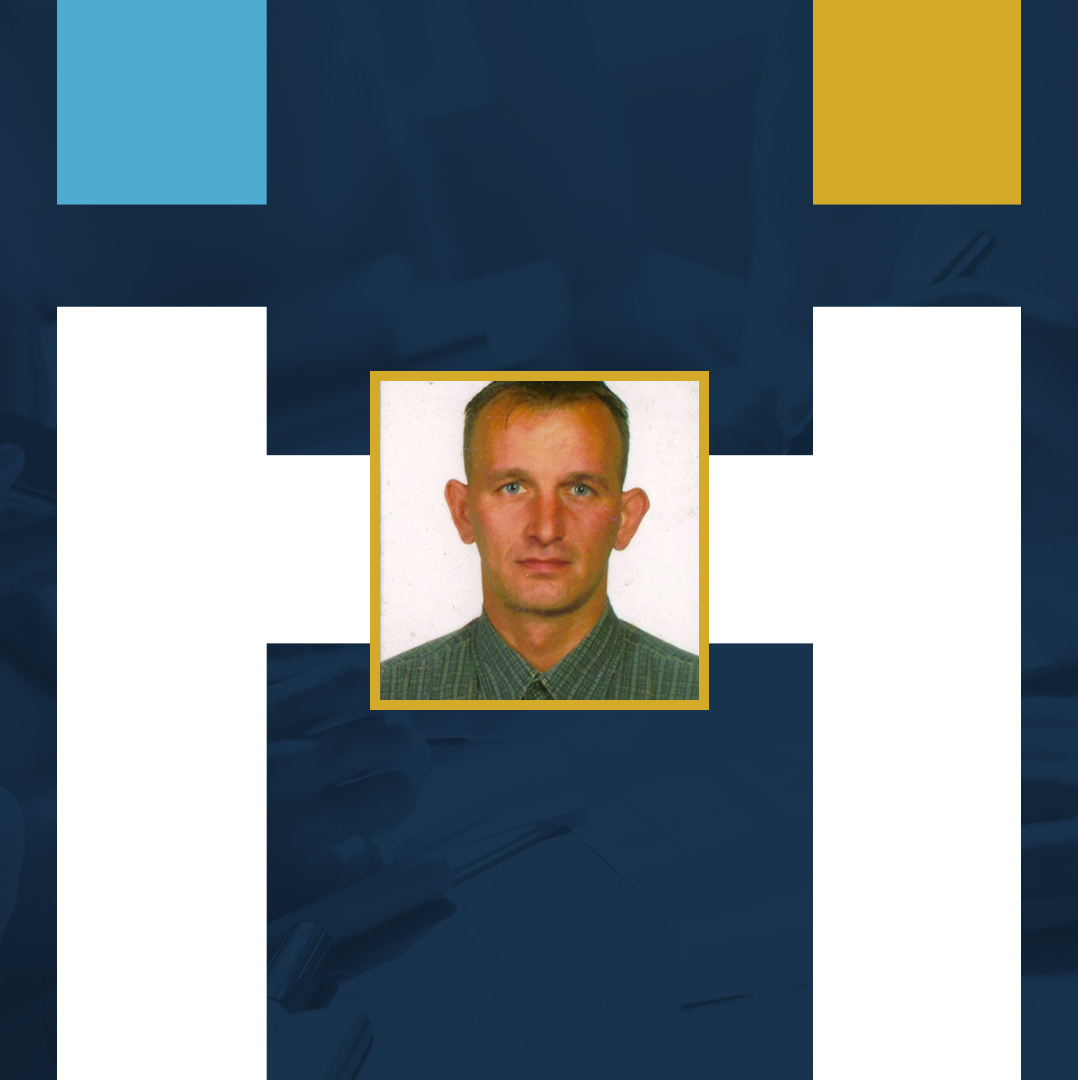 Arkadiusz (AC01)
Arkadiusz is a very experienced worker in the construction industry. He worked in many countries in Europe and Scandinavia. He has over 15 years experience in working on steel structures.
Often on construction projects, he was a leader and was responsible for contact with his superior because of his good communication skills in English.
Arkadiusz advantages are:
diligence, responsibility, willingness to take on new challenges, relationship building skills , communication skills, ability to work with all kinds of electro tools.

Professional experience
TOTAL YEARS in steel branch: 15
Yacht shipyard

- Faroe Islands

as a

Carpenter / Yacht renovation
TEMPORARY WORK AGENCY

- Sweden

as a

Steel fitter - 3 years - for companies BYGGSYSTEM ORESUND, INTEROC and JM AB - projects for JYSK, COOP, DOLLARS
NSM Nordisk Stalmontage Aps

- Denmark

as a

Fitter - 2,5 years
Konrem Nauta

- Poland

as a

Steel fitter - 1 year
Vistal

- Poland

as a

Steel fitter - 1 year
Remex & POL-DECK SHIPREPAIRERS

- Poland

as a

Steel fitter - 1 year
TEMPORARY WORK AGENCY

- UK, France, Netherlands

as a

Steel fitter - 1,5 year
GPRD Skańska

- Poland

as a

Steel fixer - 2 years
Timoro

- Malta

as a

Scaffolding fitter - 3 years
Steel fitter
Montage of steel and aluminum structures
Metal sheet cutting, processing and bending
Metal grinding, welding, drilling
Metal roofing works
Finishing works
Torch cutting, grinding, welding and painting
Maintenance works on the construction
Steel fixer
Windows replacement on vessels
Construction of the Northen bridge in Warsaw (Poland)
Shuttering of foundation walland columns
Construction of bridges and car tunnels
Using system and traditional shuttering
Foundation in steel structures
Scaffolding fitter - leader
Assembly, disassembly and storage of scaffolding
Taking care of the construction and workers safety
Assigning tasks to employees

Skills
He has very high experience in working with metal structures and yacht hulls. In addition, he also have a large expirience in the construction works such as carpentry, wooden constructions and comprehensive interior finishing.
He easy make good conctact with other people. He is a hard working person and likes challenges. The projects he works on are very carefully done and are completed on a high level.

Education
Technical school - ship machinery and equipment fitter
- Steel fixer and concrete course
- Scaffolding fitter course
- Ship hull fitter course
- Scaffolding assembly and disassembly course

Others
Arek likes very much a model-making and he also is a huge fan of football.
AGE


46

NATIONALITY


POLAND

MARITAL STATUS


Single