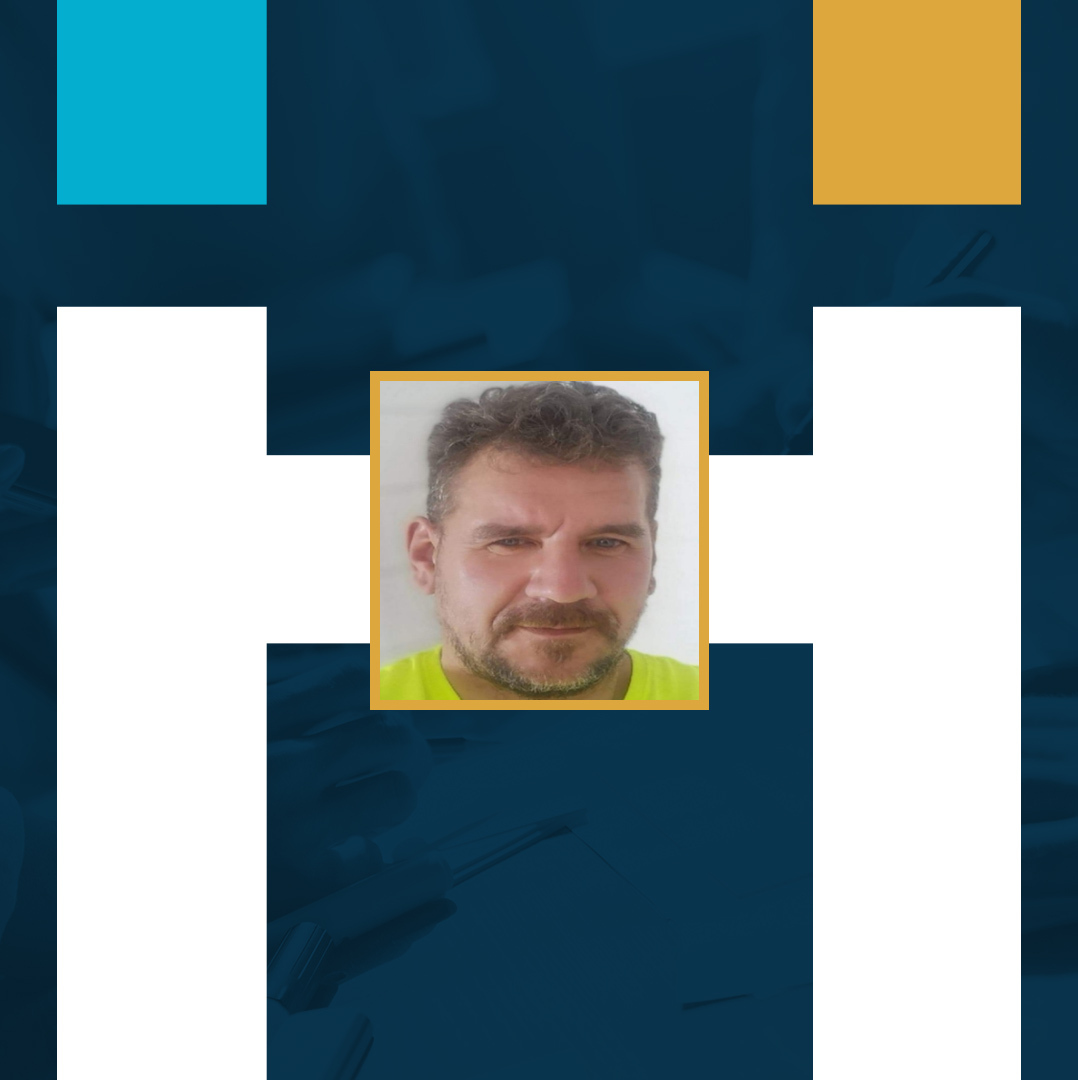 Andrzej (AP01)
Andrzej is an worker with over 22 years of experience in the industry and has been running his own construction business for as many years. He is a specialist as a tiler and interior finishing worker. He performed his works in Poland, Denmark and Sweden. He is a specialist in laying tiles and waterproofing. He also deals with works such as installation of plaster frames and walls, painting works. He has high manual skills and is very good at any room where tiling work has to be done. He is a social person and makes new friends easily. He performs his work with due diligence and at a high level.

Professional experience
TOTAL YEARS: 22,5
PETER KAKEL

- Sweden

as a

Tiler
PETER KAKEL

- Sweden

as a

Tiler - 1 year
MATS CARLSON COMPANY

- Sweden

as a

Tiler - 6 months
OWN BUSINESS

- Poland / Denmark

as a

Tiler / Interior finishing worker - 21 years
TILER
Laying tiles on walls and floors
Filling the space between the tiles with grout
Application of silicone to bathroom fittings
Laying terracotta
Construction of swimming pool facilities
Using waterproofing systems
Preparation, application and removal of excess mortar
Using tile cutting tools
Floor leveling under tiles
Installation of the tiles with a cross-over system, using a string, on a laser
INTERIOR FINISHING WORKER
Installation of gypsum board installations
Assembling wooden and aluminium/steel frames
Installation of doors and windows
Suspended ceiling installation
Hand painting
Preparing the bathrooms for tiling

Skills
Andrzej has worked for Swedish and Danish companies as a tiler in recent years. His current employer Peter kakel from Sweden is very satisfied with his work. He is an accurate and conscientious person. He tries to do his job at the highest level. On projects he establishes good relations with employees and introduces a nice atmosphere.
He undertook a project to carry out tiling work in a sports hall in his hometown. No other group of workers wanted to take on this project because of the huge volume of work, and he and his 7 workers have done this project at a very high level. Paweł and his employees thanked personally the city authorities for their hard work.
Andrzej does not speak any foreign language

Education
Vocational school - turner
The candidate does not have certificates and courses in paper version, he gained his experience during many years on construction projects.

Others
Andrzej likes to travel, so he decided to work abroad. In her free time she likes to admire the landscape. He combined traveling with fishing because he can then relax while fishing and enjoy the beautiful views from above.
AGE


48

NATIONALITY


POLAND

MARITAL STATUS


Married


Projects Carried Out

Certificates